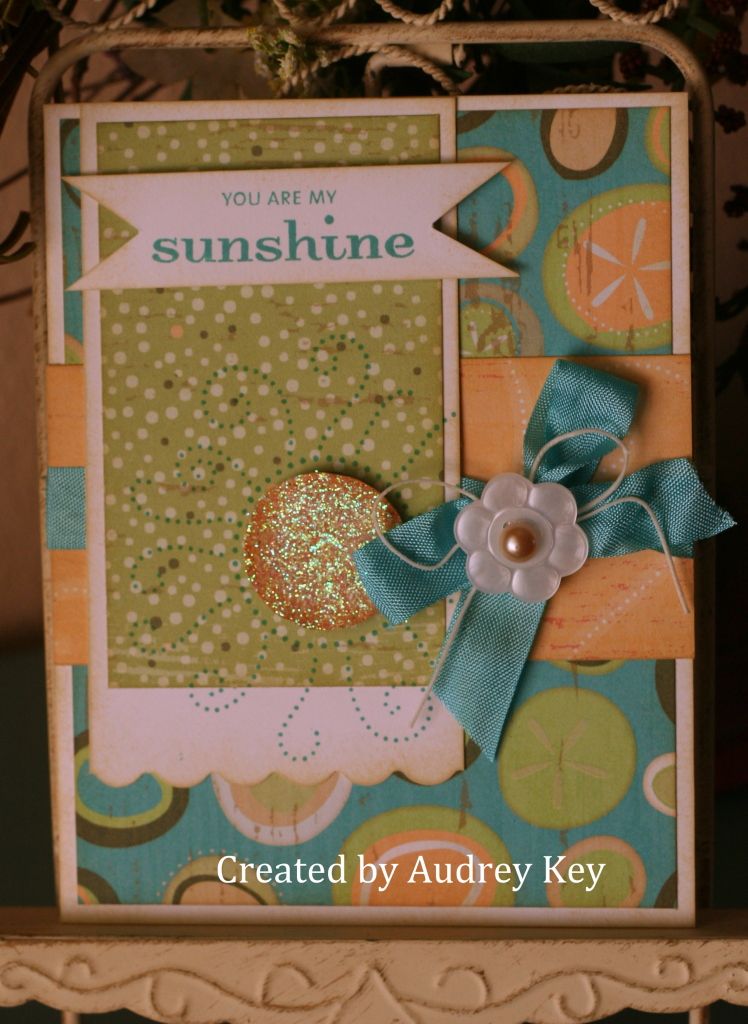 So, I need to tell you, that when I see this phrase, "You Are My Sunshine," it takes me back many years! This was Stephanie's (my daughter) favorite song as a little girl. I used to sing it to her all of the time. I think it would be a perfect all occasion card to give her.
I created it with the Footloose paper packet, the Just Chillin stamp set, and the Kick Back stamp set. I used Prisma Glitter to highlight the sun. I also used seam binding, waxy flax, a flower button and an opaque for the center of the button.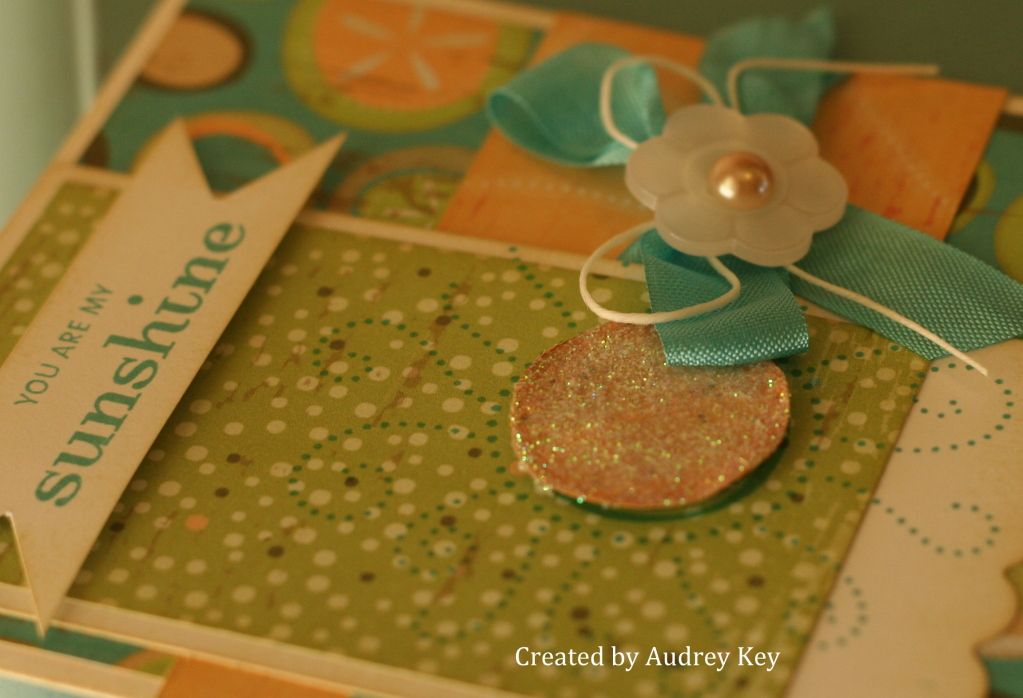 I took a close-up of the sunshine so that you could see it a little better. I stamped it on the card with Lagoon ink and then again on a piece of the Creme' Brulee' paper in the paper packet. I cut the center of the sun out and popped it up with foam tape. I then added bonding memories glue and Prisma glitter to make it shine!
And, Stephanie, you are still my sunshine....just a little older!