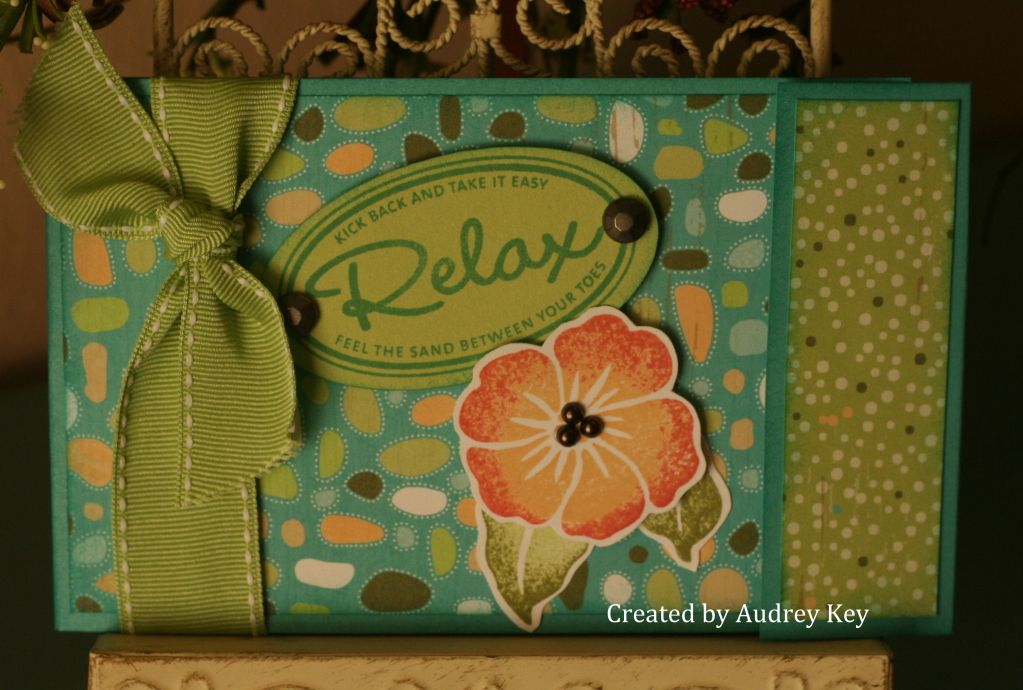 This mini album is made with our Footloose Paper packet. Footloose is a very happy paper packet. It just feels like summer, pools, parks, beaches, etc. It is perfect for your summer themed scrapbook pages and cards.
I used the Kick Back stamp set to stamp the flower and sentiment (and the scene on the the inside page). The embellishments are: Round Durable Brads, Opaques, and our Sweet Leaf Grosgrain Ribbon, as well as some miscellaneous ribbon from my stash.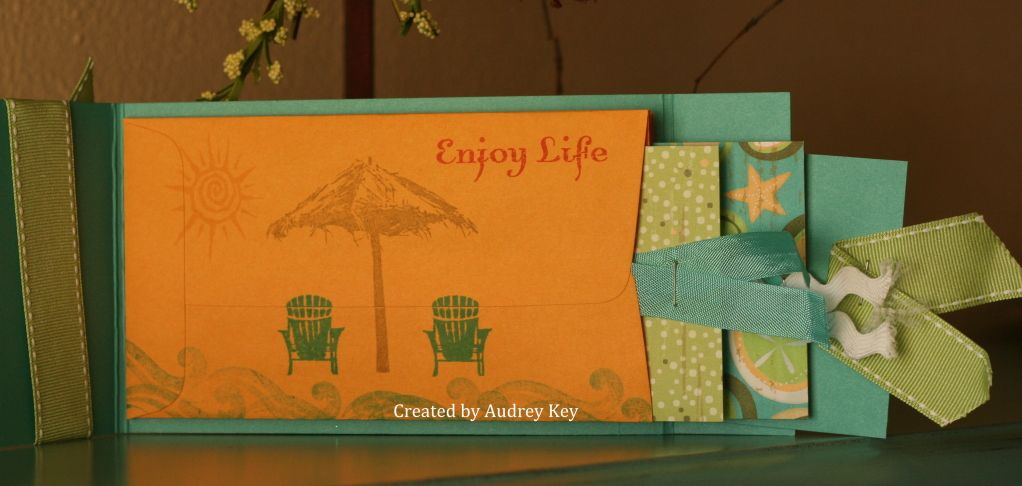 The inside has coin envelopes (I purchased a big box at Office Max) with small tags to place your pictures on.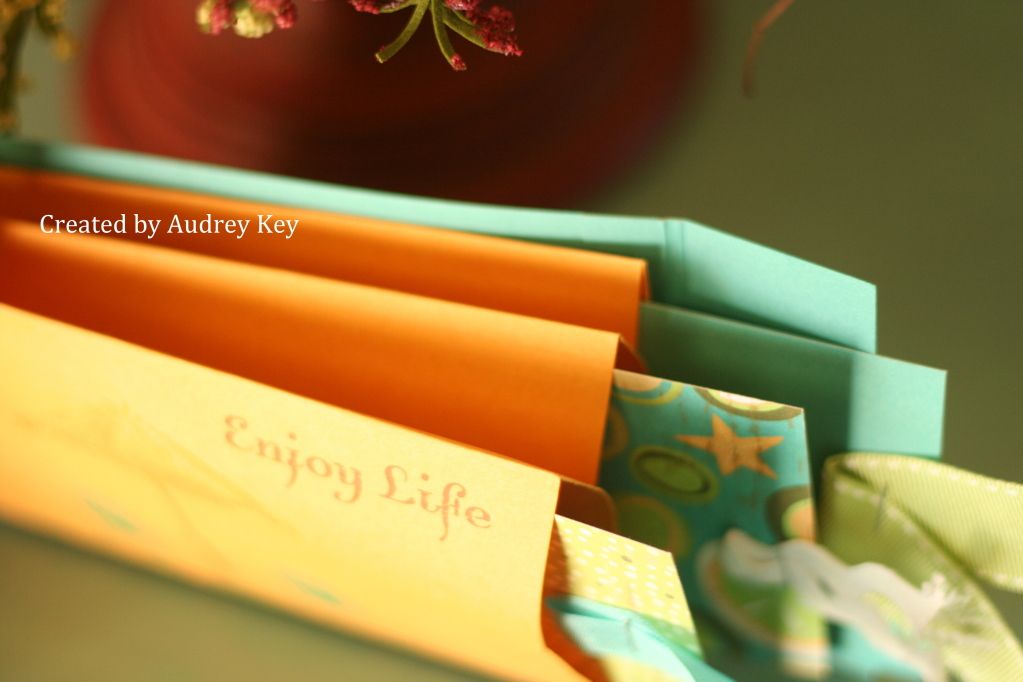 As you can see from this view, there are 3 coin envelopes inside the album. I cut the flaps off and adhered them together in the center of each envelope.
**Tip - if you adhere the envelopes completely together around the edges, they won't fan out. Only place adhesive down the middle of the envelopes. It is fine to use more adhesive on the envelope that is adhered to the album cover.
If you want the cutting recipe for this mini album, please email me....I am happy to share it with you!