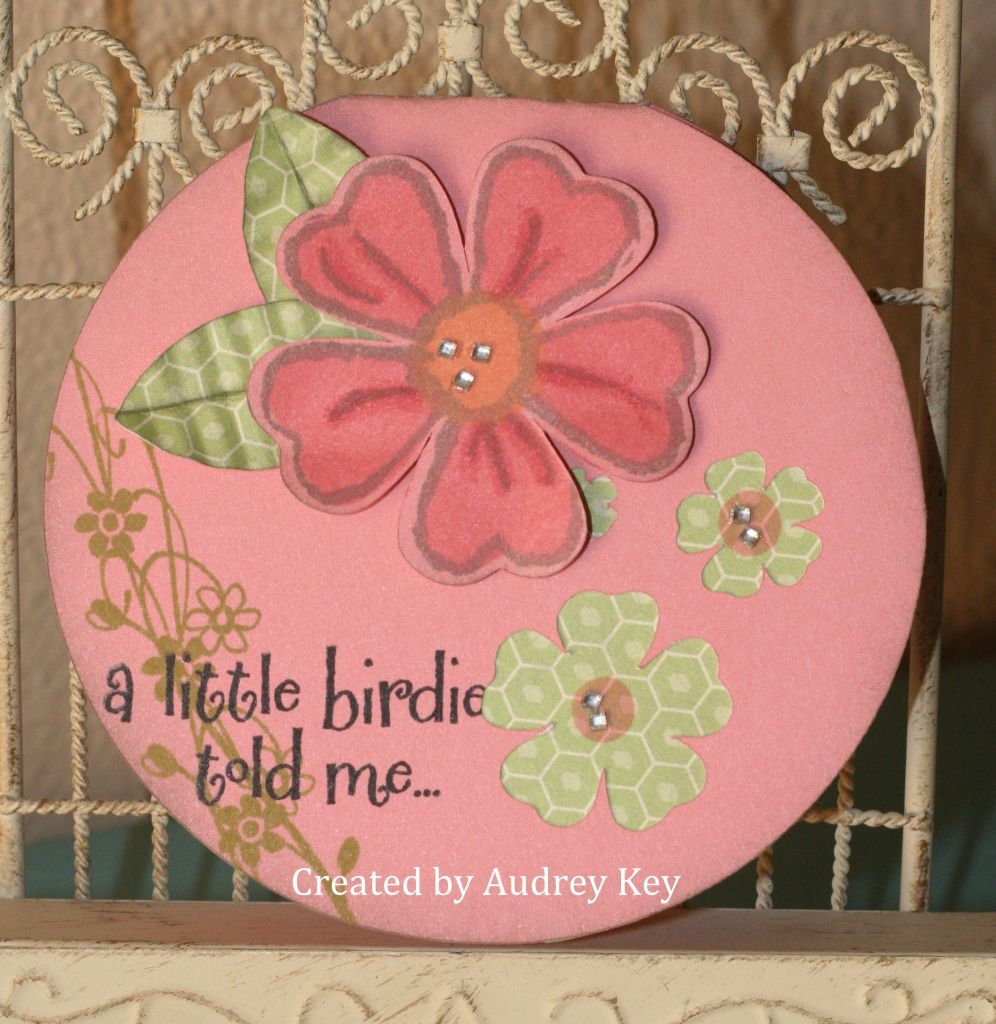 This is the final card from my Cricut Class last week. This card was cut using the Card/Shift buttons and I cut it 4 1/2". The cricut cuts the small flowers out of the card base, so I added Lucy B&T paper behind them to peek through.
I cut the large flower <flower8> on page 50 and stamped it with the Lucy WOTG stamp set. I used Sparkles to embellish the flowers. I cut the leaves from the <petal2> key and crimped them with the Fiskar Crimping Tool. I used the "Life is Tweet" stamp of the month for the sentiment and the vines.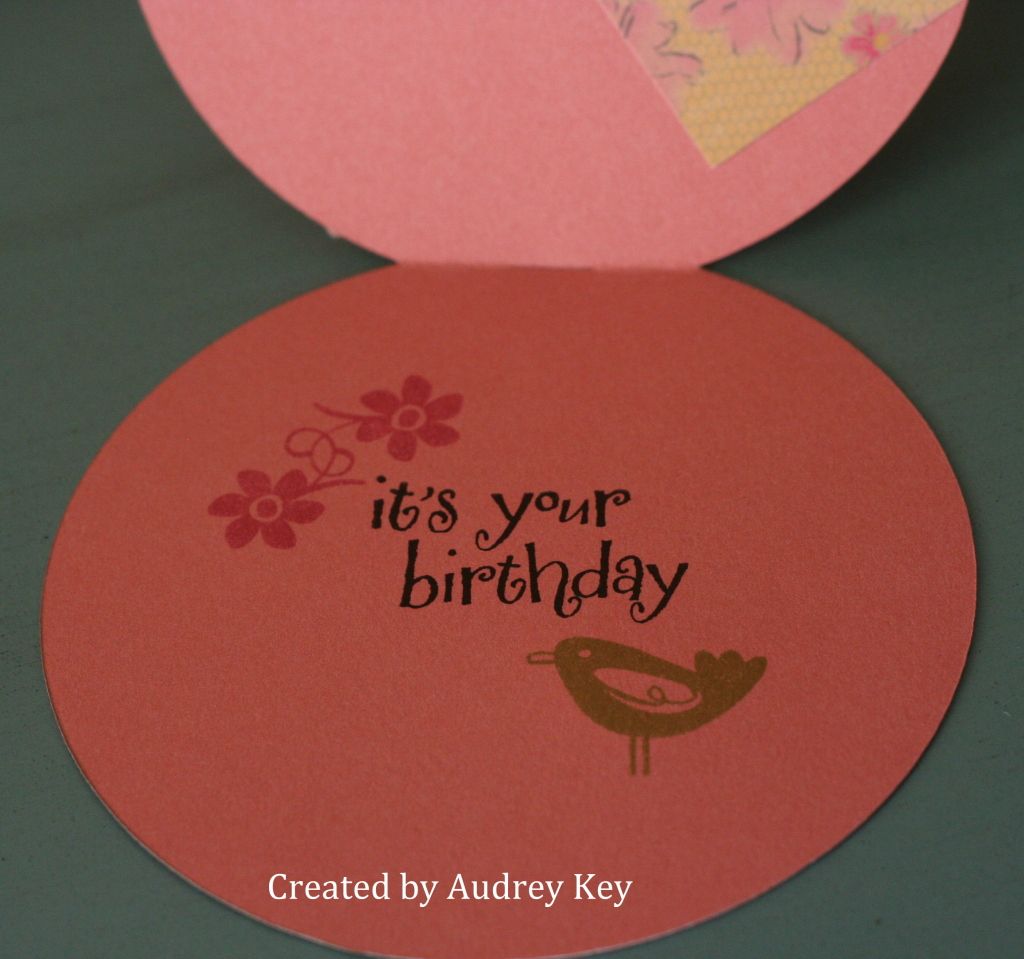 This is the inside of the card and I used the sentiment, flowers, and bird from "Life is Tweet." Today is the last day to order your "Life is Tweet" June Stamp of the Month. Also, Buy 2 stamp sets, Get 1 FREE ends today too!