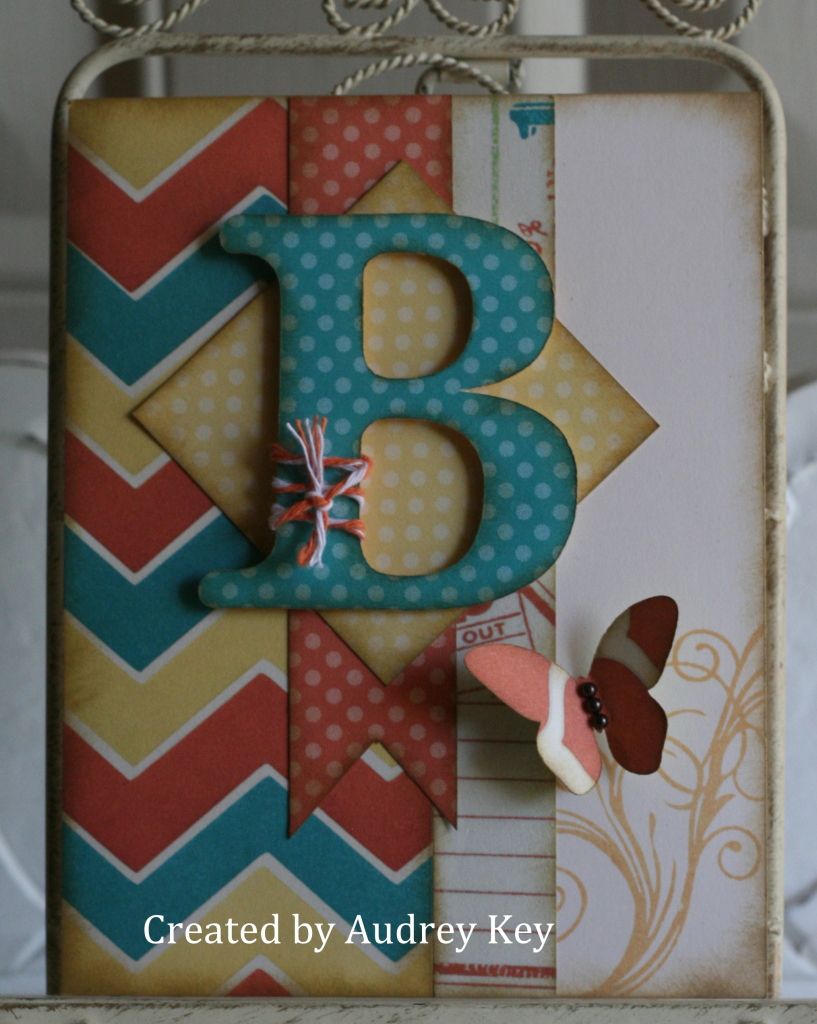 This is a monogram card that I created for my Cricut class last week. This month, we focused on page 55 of the Cricut AP Cartridge booklet. That page includes the <rectangle7> and <buttrfly2>. The "B" is found on the font/shift keys. I think monogrammed cards are really fun - I had planned to make them for our office staff at school but ran out of time.
I used the Instant Memories stamp set (flourish). I cut a
2 1/2" "B" and tied our new Paradise Baker's Twine on it. I used Mocha Pearls to create the butterfly's body.
The "Dotty for You" paper packet is only available for 4 more days. Get yours for $5 with a $35 subtotal purchase.