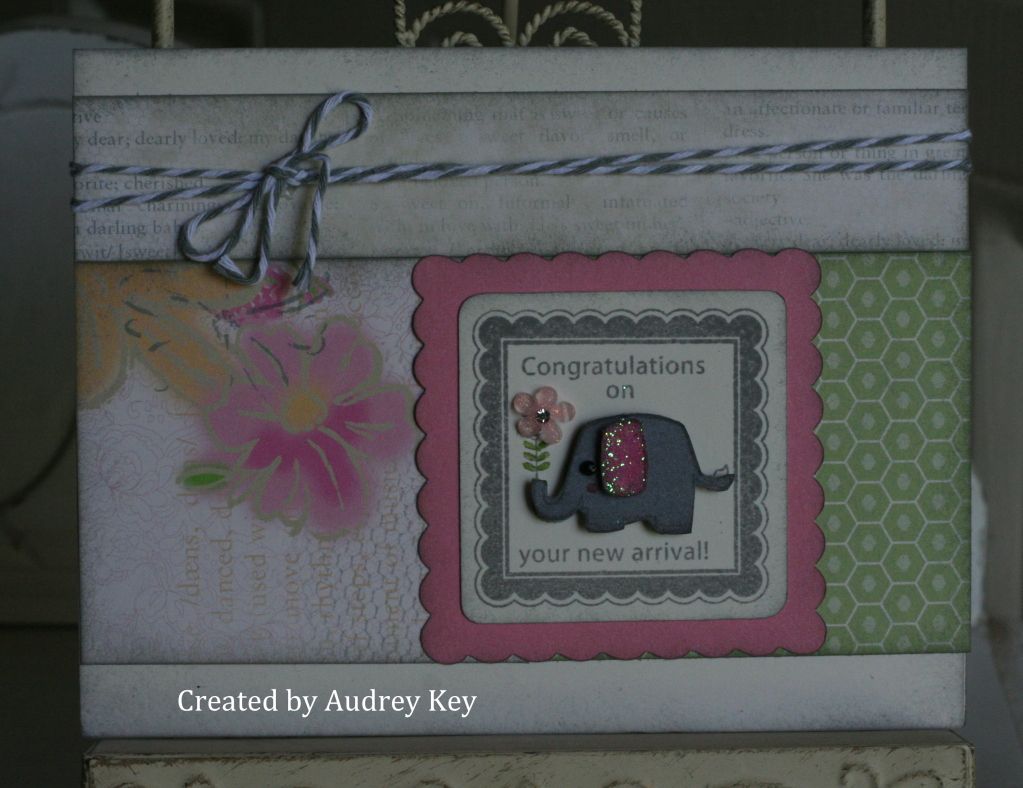 The focal point on this card was inspired by my friend,
Christine Adams
. I just love this little elephant and I scraplifted the way she made his ear on her card! The stamp is from the New Arrival set and is Cricut AP compatible, so I cut out the Colonial White piece and the Blush Cardstock piece on the cricut. The paper is from the Lucy paper packet - so cute for a baby girl!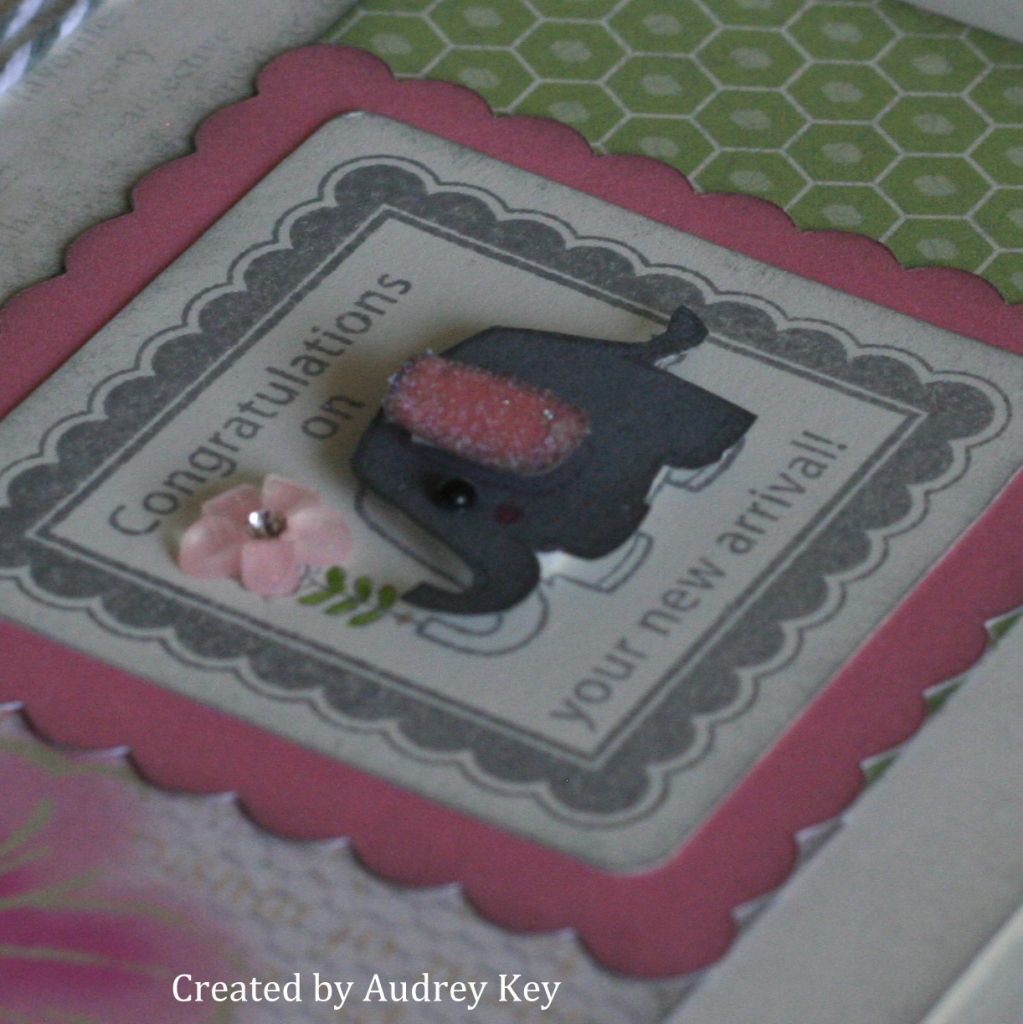 I stamped the elephant on the Colonial White Cardstock; again on Grey Wool Cardstock; and a third time on Blush Cardstock. I cut the Grey Wool Elephant out and popped it up with foam tape and repeated that step for the pink ear. I used our bonding memories glue pen on the ear and let it dry a bit; then added prisma glitter.
The flower is from our new "Bitty Buds" assortment and I colored the leaves with pear marker. I used Grey Wool Baker's Twine and
a Licorice Opaque to finish it off. I don't know about you, but I need to make baby cards! If you have made any lately, please email me a picture! You may win A PRIZE!