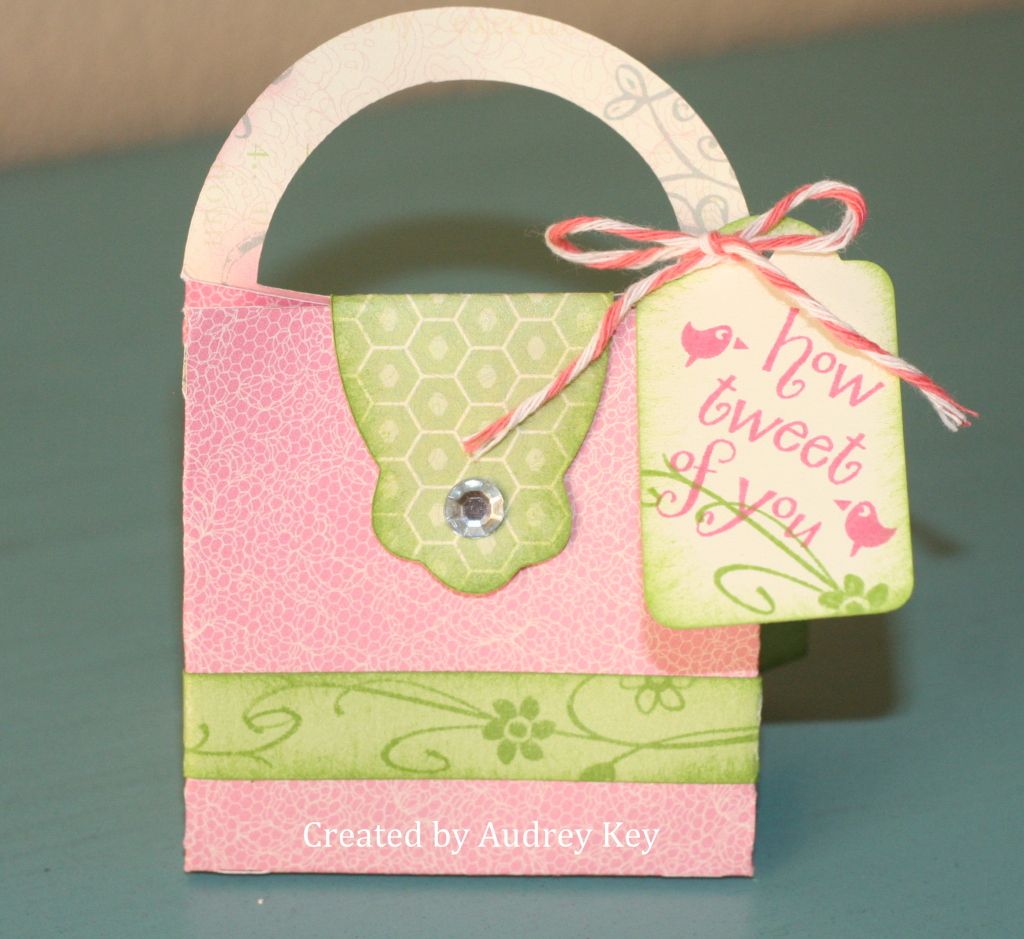 We made this cute little purse at my cricut class last week. Our focus page from our Cricut AP Cartridge was page 50 - the tag is on that page and we cut it at 2".
The purse is on page 23 and on the Font Layer/Shift Keys (5"). We cut the front handle off and added <shape2> for the purse tab/buckle (tab was cut at 1 1/4" and I used a small piece of velcro as the closure).
We used the "Life is Tweet" Stamp of the Month for the stamping. A large sparkle and Paradise Baker's Twine were used to embellish this cute purse.
These would be perfect as a favor for a Tea Party, Birthday Party, Wedding, etc. You could put candy, earrings, or anything small in this little purse!