Last weekend, my husband, Dean, and I went to Dallas for a little weekend getaway. The getaway was part Dean's Christmas gift and partly to celebrate our 27th wedding anniversary. Many, many years ago he told me that he wanted to attend a NASCAR camp - this was on his "bucket list" and I wasn't sure that he would ever be able to do it (or afford it). Living Social offered a special on a "NASCAR Experience" and I jumped at the chance to purchase it for Dean. We went to the Texas Motor Speedway's NASCAR Experience which is run by Mario Andretti and his staff.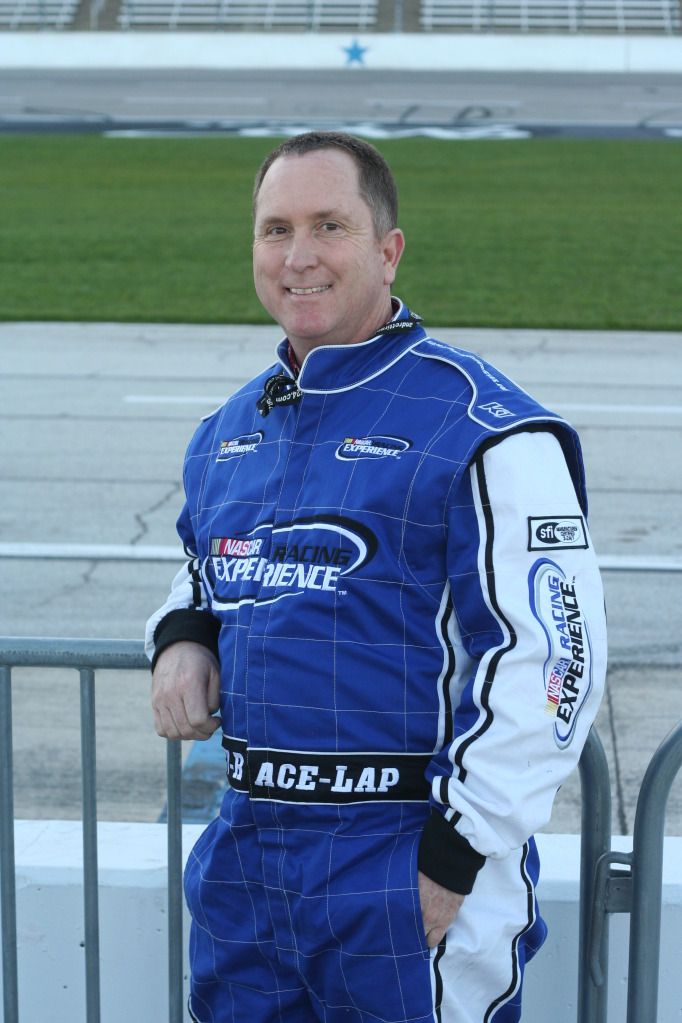 Here is my handsome husband in his fire suit! He was so excited about driving a "proven" race car. The car he drove was the Crown Royal car that is driven by Jamie McMurray.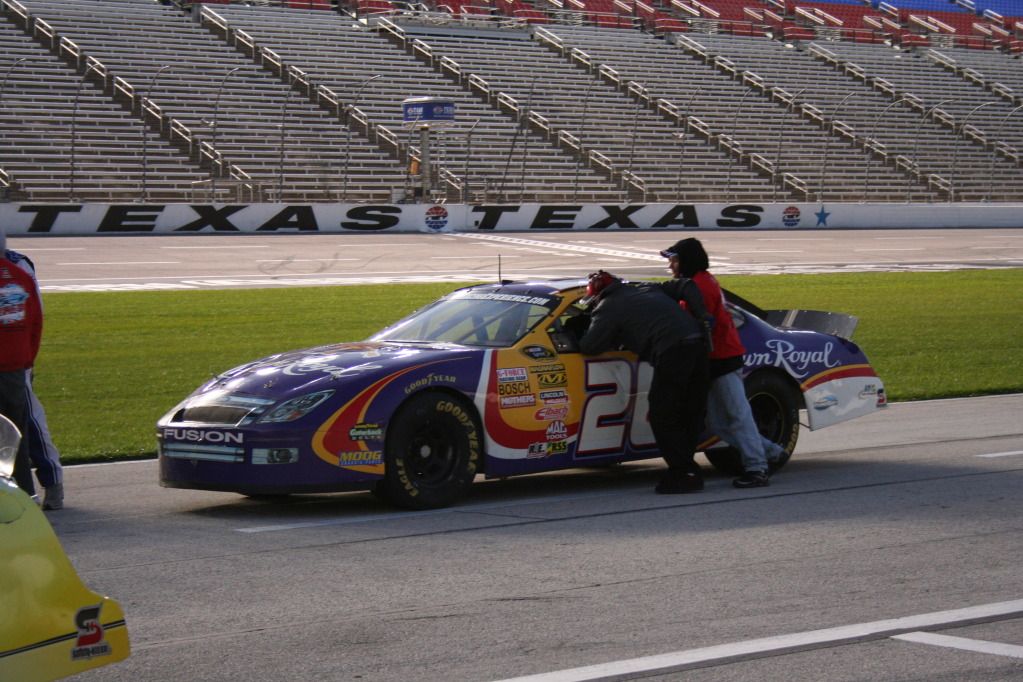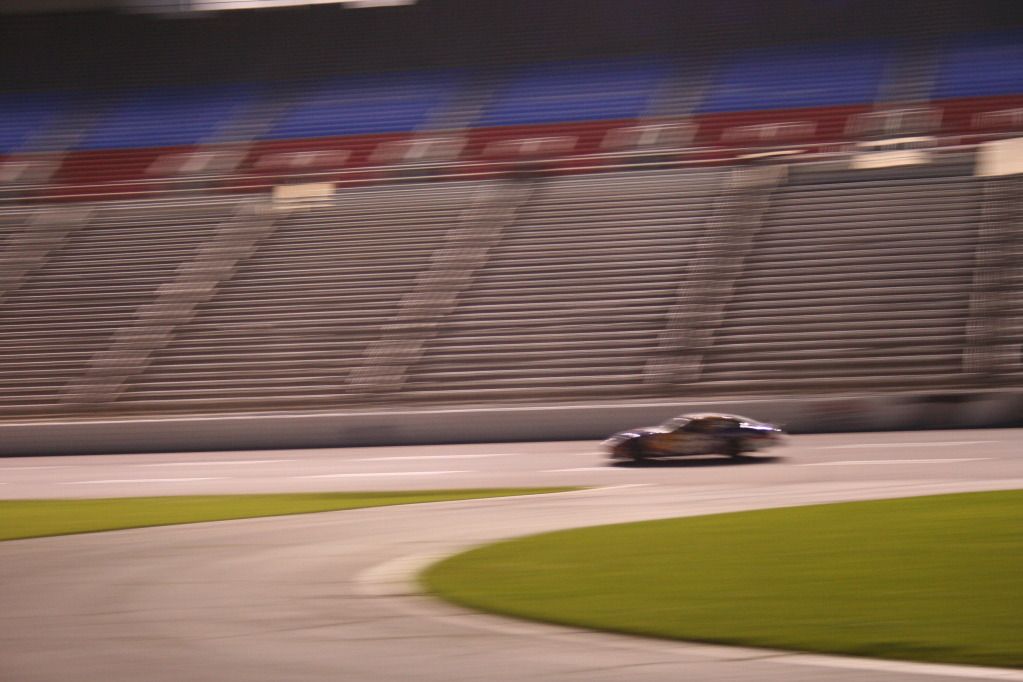 Dean was so excited when he got his statistics on his fastest lap. He drove 154.53 mph and got to drive for 8 minutes. His goal was to drive 150 mph and he met his goal. I am so happy that he had the opportunity to drive and feel the power!
The classroom trainer said that family members could purchase a ride with a professional driver and go 3 laps at top speeds. Dean asked me if I wanted to do it and my first thought was absolutely NOT! The next thought that went through my mind was, "What if I die tomorrow? What if I never get a chance to do this again?" So I marched myself up to the registration trailer and signed myself up - YES I DID!!!! It was thrilling! I told the driver, Kevin, that I couldn't even say a word or scream like a girl! It was just exhilarating and I had a smile on my face for 3 straight laps!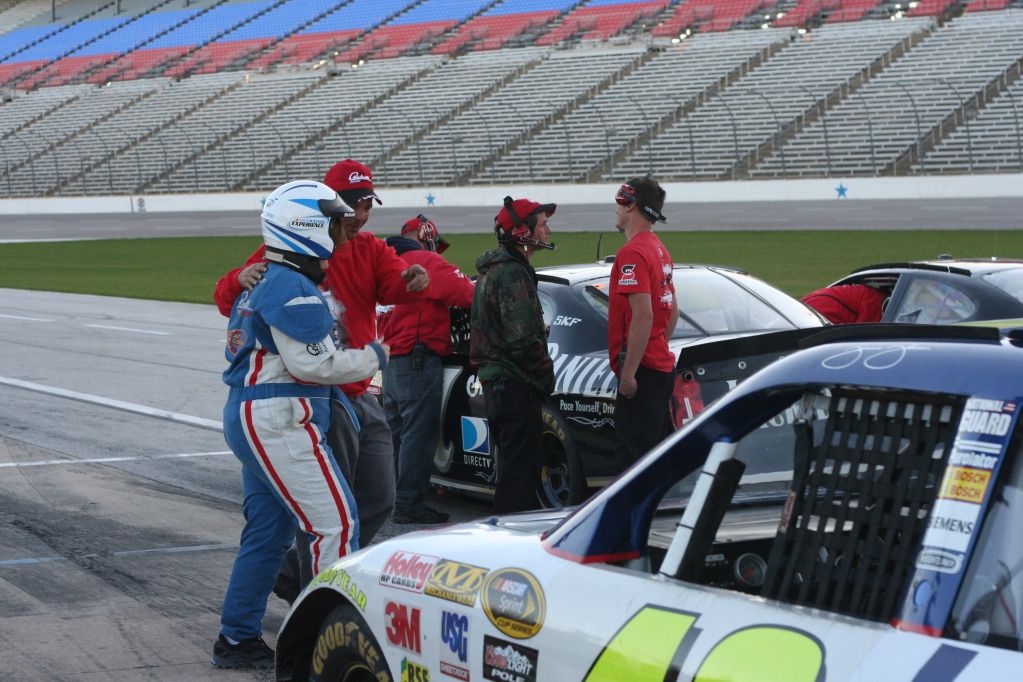 I know I don't look very cool in a fire suit but I had to wear one!
The car I rode in was Jimmie Johnson's Lowe's car and we went 180 mph! It was exhilarating!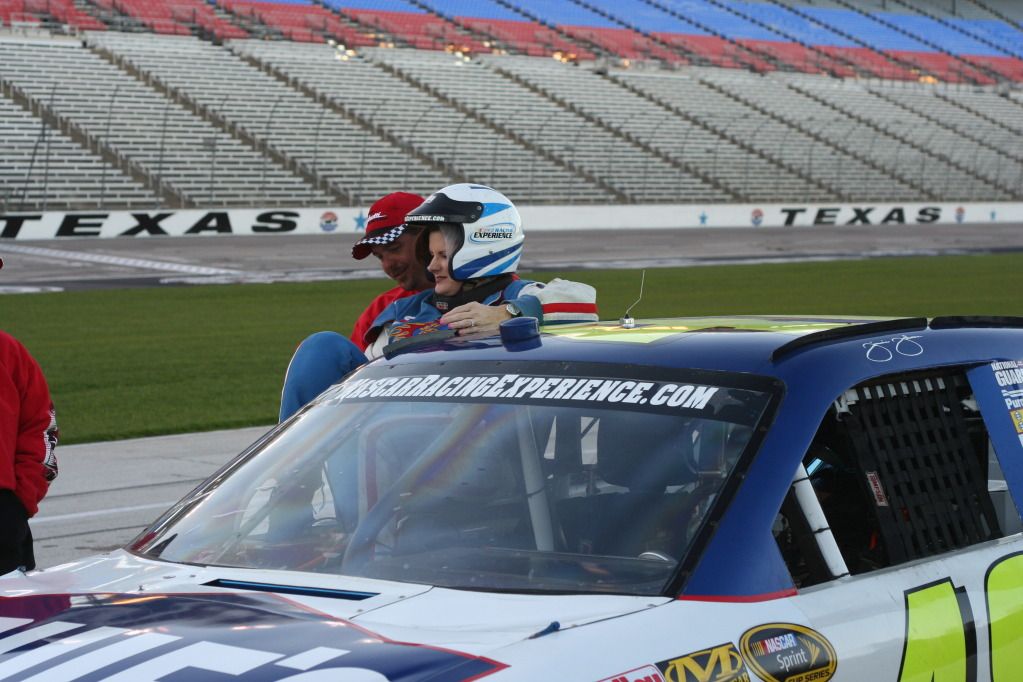 Getting in and out of those cars is a challenge! I actually bruised my back and shoulder but it was worth it. I told the guy helping me that he might need a hoist to get me back out!
When we got back home, we went to show my in-laws the pictures and video and they were giving us a hard time about doing it. My mother-in-law also gave us an update on a family member who was diagnosed with cancer while we were away (she is in her early 50's) and my husband and I both said, "That is why we rode and drove NASCARs!" You never know what tomorrow holds! Now, you need to go Live Like You Were Dyin'!