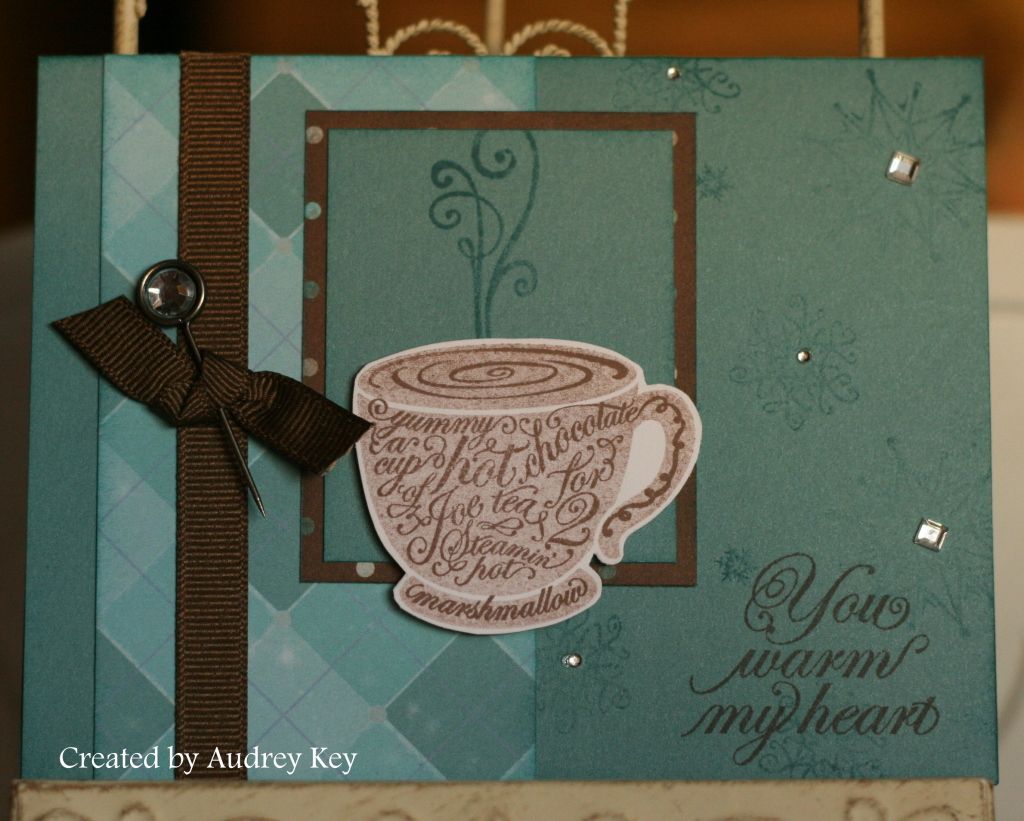 These cards are from the Wonderland Workshops on the Go that were held last week. The kit included the Wonderland Paper,Wonderland Stamp Set, Pin Clips, Sparkles, and the Wonderland Workshop Guide. I created these cards and the instructions for the workshops.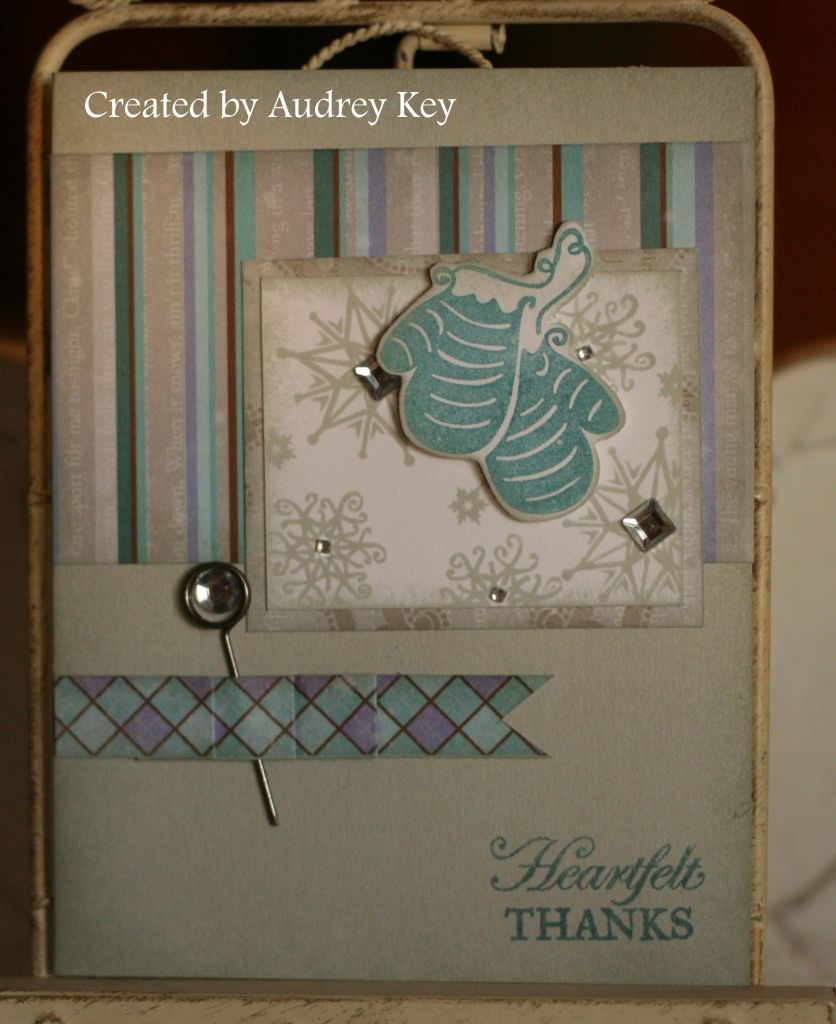 Grey Flannel is not my favorite color in our 60 exclusive colors, however, I do love this card. It looks icy and wintry. I am still hoping for some winter weather in Texas!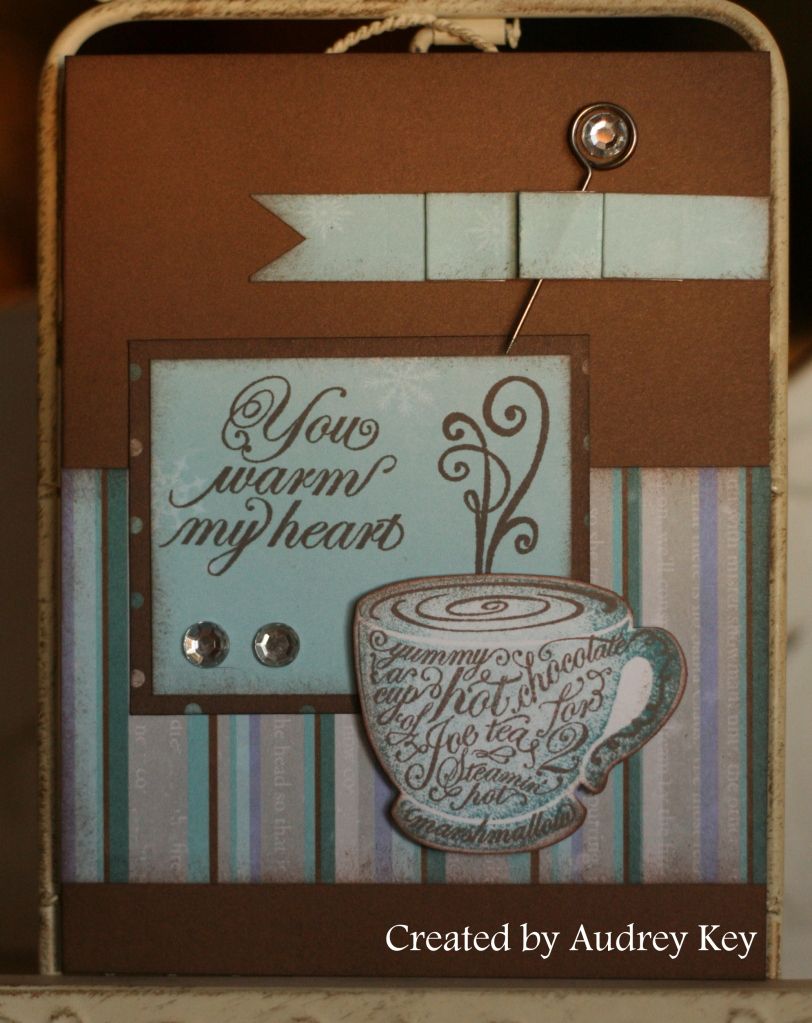 This ended up being my favorite card. I used the rock 'n roll technique with 1st and 2nd generation Twilight ink and Chocolate for the word stamp. And, who doesn't love a cappuccino, hot chocolate, or cup of hot tea!