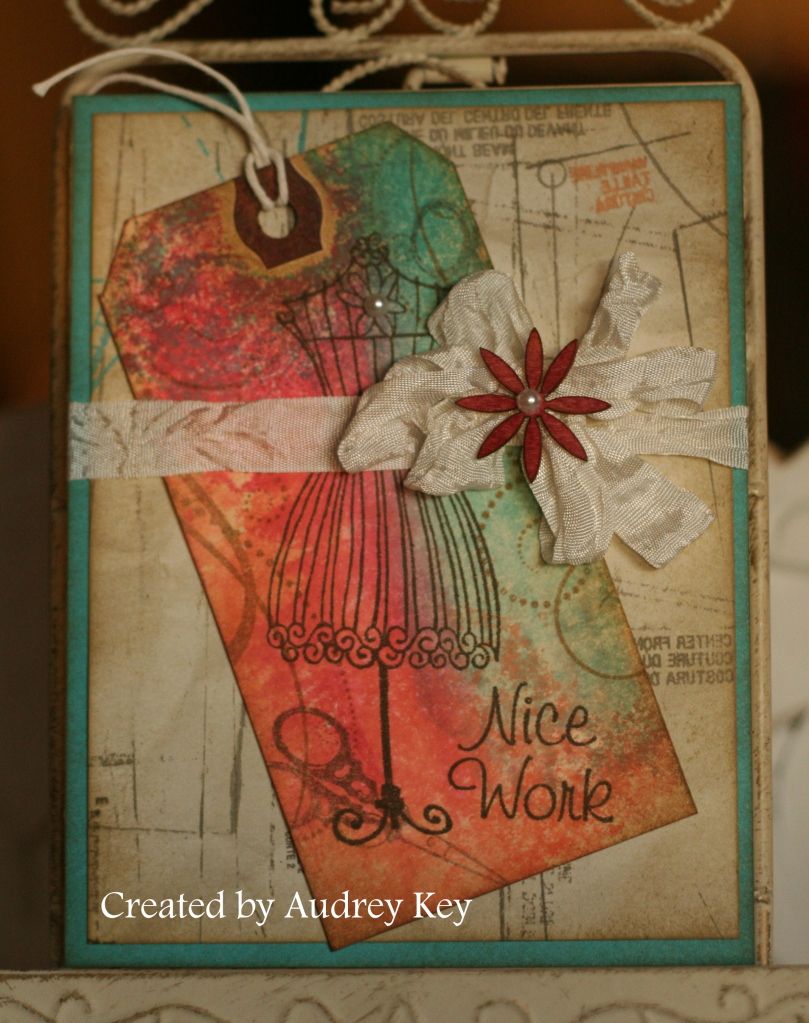 I copied this card from one of the cards we made at Stamp Camp. The reason that I am posting a similar card, is that in the Stella paper packet there are 2 sheets of paper that have sewing patterns on them (look like the tissue patterns that you cut out for making garments). When I saw this paper, I knew that I had to use the Tailor Made stamp set with it.
I used the wax paper technique (with Sunset, Tulip and Lagoon stamp pads) that I detailed in the original
Tailor Made
post. I used Color Ready Seam Binding and Opaques to embellish this card. I also used one of the flowers from the Color Ready Accents (sponging it with Tulip ink).