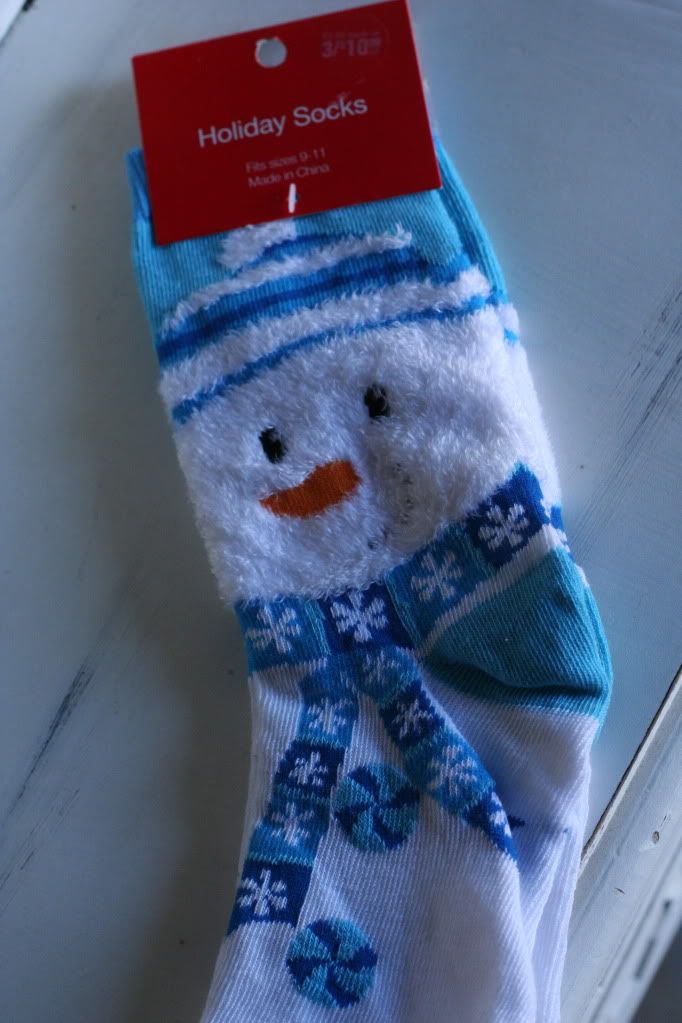 I bought these cute socks at CVS Pharmacy several weeks ago because I love snowmen! They inspired me to get out my All Decked Out stamp set and make this 6x6 card.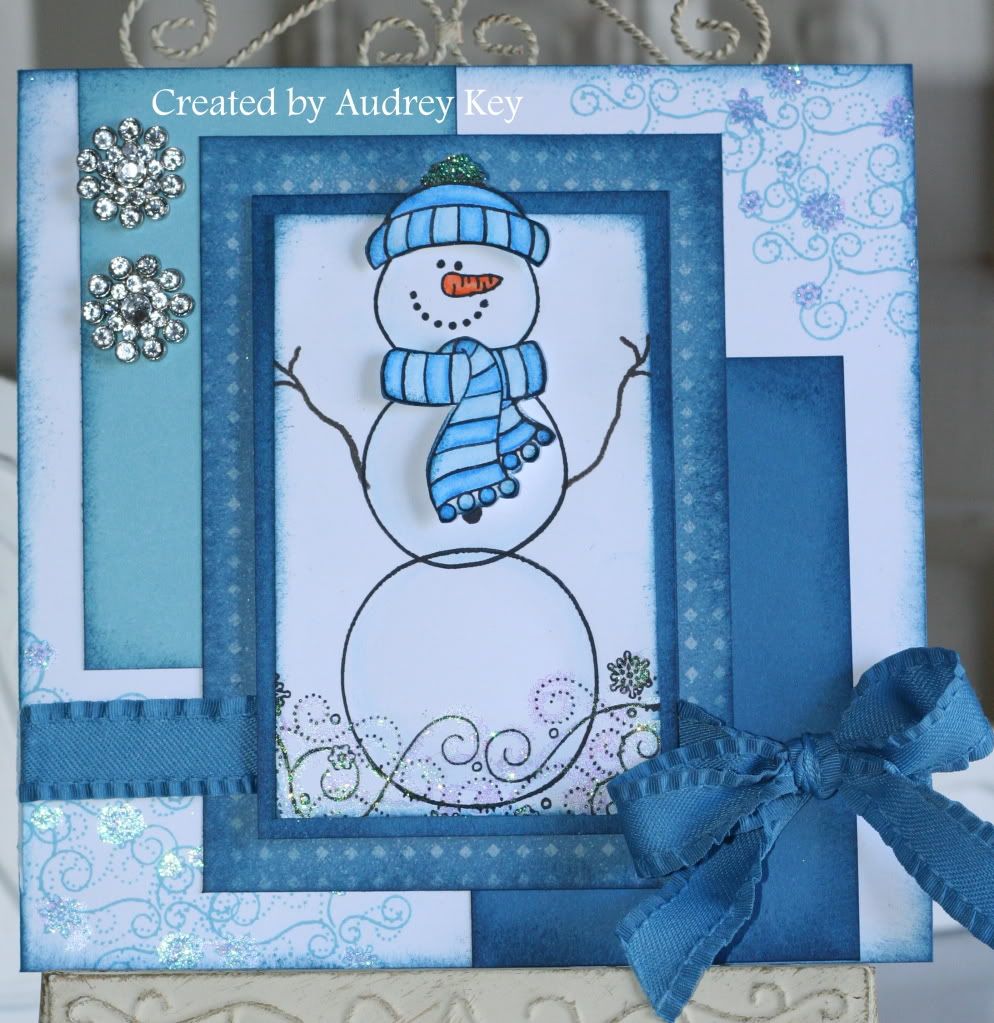 I love this stamp set! It is one of those stamps that you stamp and color the elements to add pop! The All Decked Out stamp set includes snowman parts: the body in separate pieces, mittens, arms, scarves, hats, and snowflake flourishes.
Since the socks had two shades of blue, I looked through my stash to find things in those colors. Believe it or not, the Pacifica B&T behind the snowman came from the Dreamin' paper packet! I added Crystal Blue and Pacifica Cardstock to it and Whoala! Think outside the box when choosing paper patterns and you will be amazed with what you can create!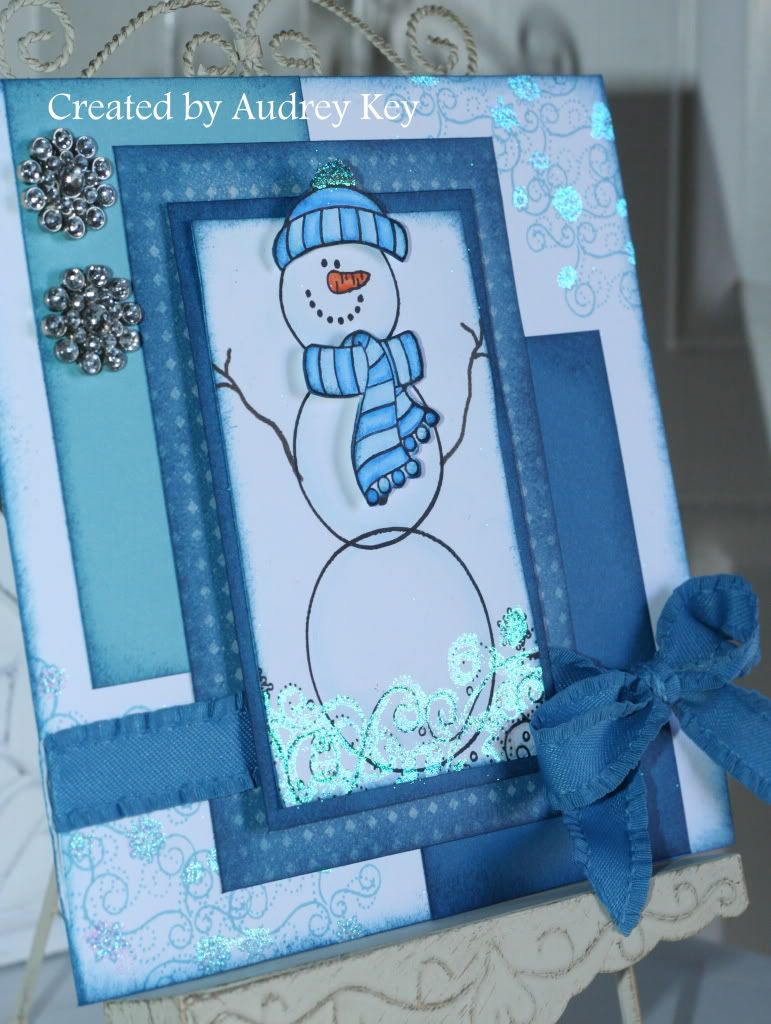 I added this photo because I wanted you to see that Prisma Glitter was added to the snowflake flourishes, which was hard to see with the straight on shot of it. The snowman is lightly water colored blue with our watercolor pencils and watercolor brush. I used Rhinestone Brads to embellish the card, as well as ribbon from the Blue Ribbon Assortment.
**Tips - Use Bonding Memories Glue Pen to add Prisma Glitter to any project. Put the glue on the area you wish to highlight; let glue dry to clear; add Prisma Glitter with the eraser on a pencil (which just adds glitter where you want it and not all over your table and your lap!).