Here is a cute gift that I made for Brayden for Christmas (it was supposed to be wrapped and under the Christmas tree but I just finished it today). I used our My Creations Memory Box for this project. It is the box with a magnetic closure and it has 24 - 3"x3" chipboard squares inside.
I used the Creme' Brulee' B&T from the Elemental Level 2 paper packet along with Black and Desert Sand cardstock.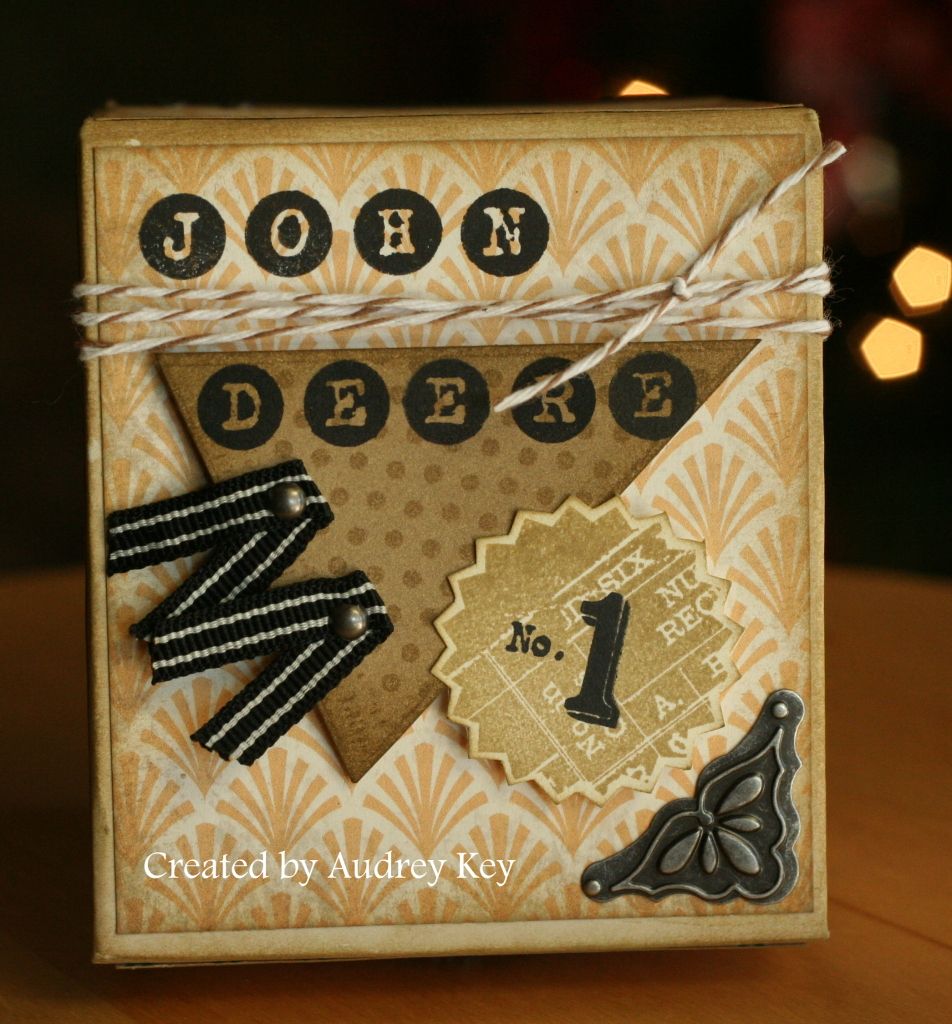 In our family, John Deere is #1! Dean has worked for our Texas/Oklahoma industrial John Deere dealership for 27 years so we are "eat up with John Deere!" Our kids and grandson learned at an early age that "John Deere is #1". That is the saying around our house, so that is what I decided to put on the lid of Brayden's John Deere Puzzle.
I used embellishments from the Black Mini Medley and the Pewter Mini Medley assortments. I used the Vintage Type stamp set and the Blue Ribbon stamp set. My mom gave me the cute twine that I tied around the lid (it was in my stocking).
Side one of the floor puzzle is a backhoe that Brayden, Connor and Dean drove a year ago in September. They dug a big hole with it; stood in it; and then covered it back up. Brayden and Connor each took turns with the controls!
Side two is a photo of them sitting on an Articulated Dump Truck. They didn't get to drive it but had a fun
To help Brayden out a little, I stamped a "1" on the side one pieces and a "2" on side two pieces. I used StazOn ink and the Countdown stamp set.