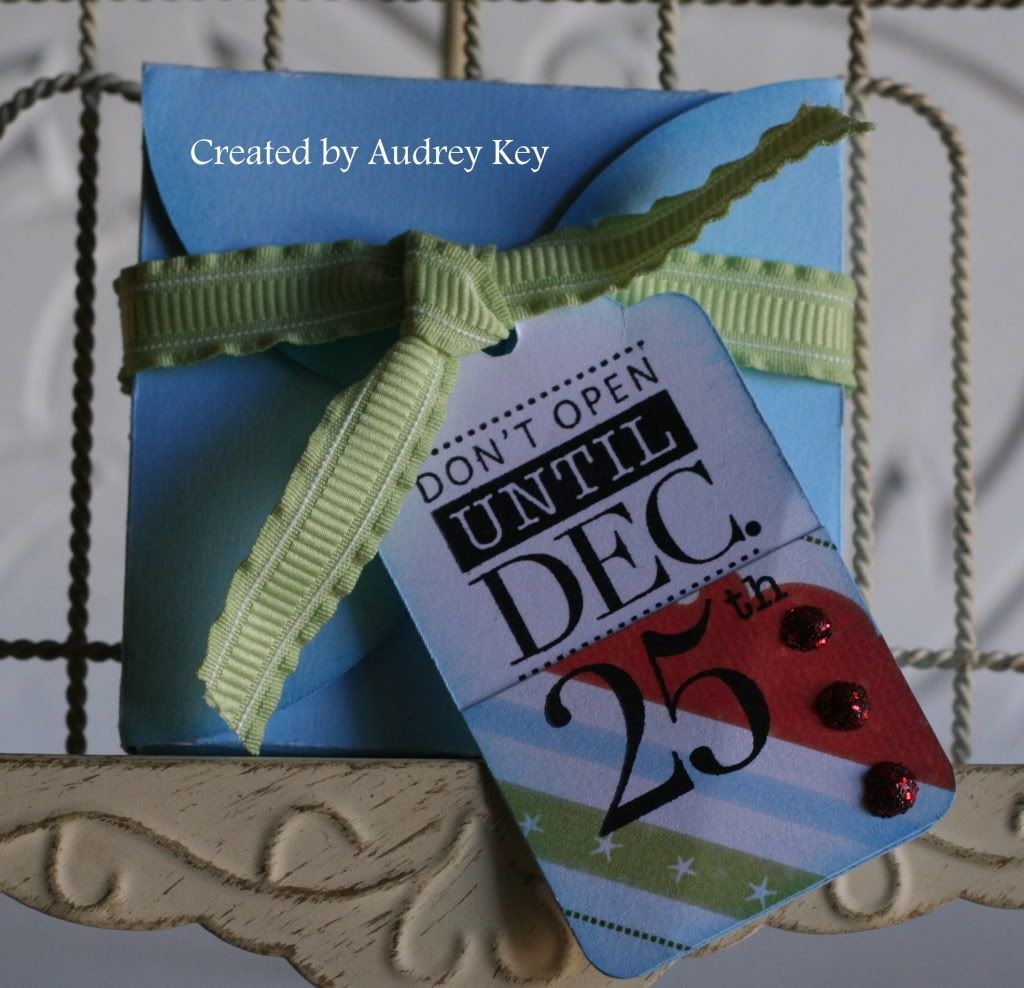 I was so excited about the Cricut boxes on our new cartridge. I quickly realized that you need to cut various sizes from scrap paper before you decide on the size you want. The finished size of this little box is 3" - this surprised me because I set the dial to 6" when I cut it.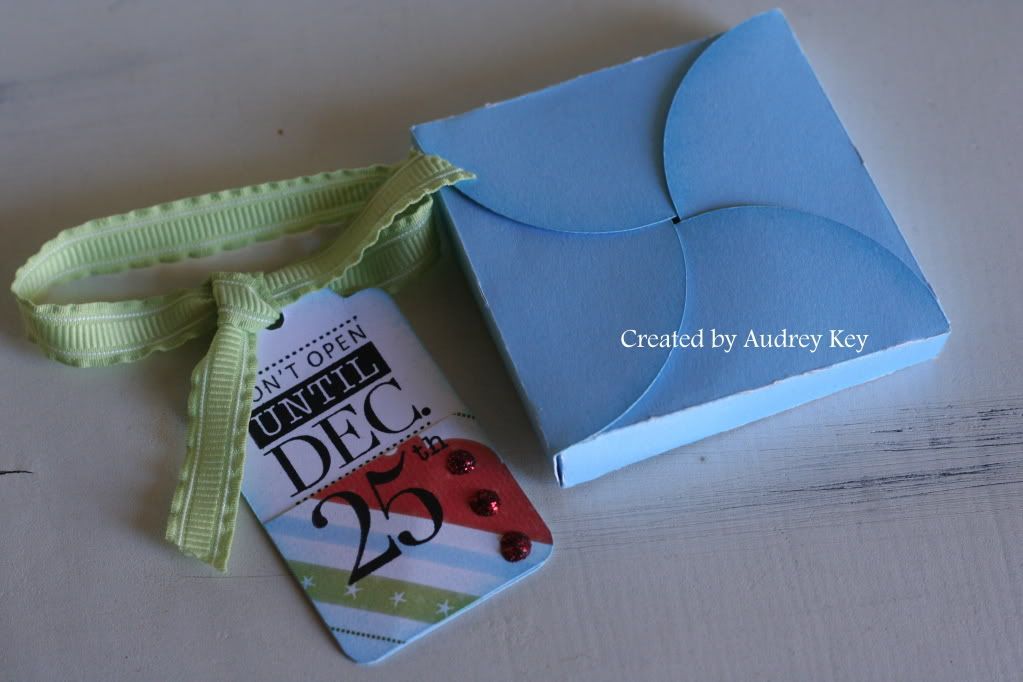 The products I used for this little petal box are: Believe Level 2 Paper, Red Glitz Glitter Gel, and the Green Ribbon Assortment. The gift tag is on the Cricut cartridge and I used the December 25th My Acrylix Stamp to stamp the sentiment.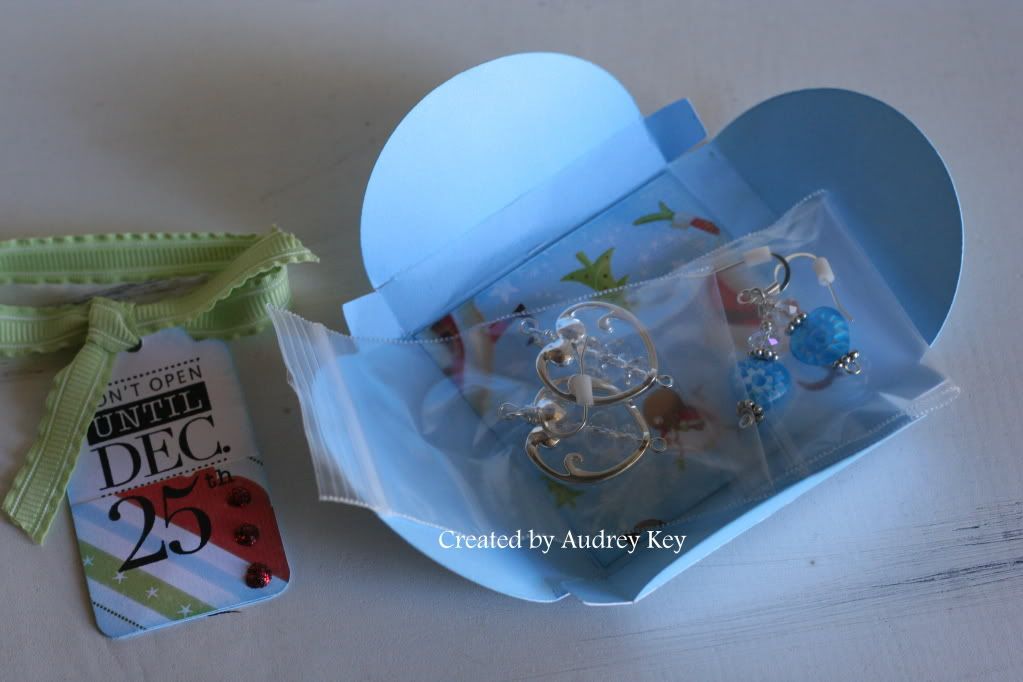 Those who know me well, know that I love to make jewelry! It is only fitting that this cute little gift box have 2 pairs of heart earrings enclosed!
PS - Don't Open Until December 25!