Yesterday I had a great group of ladies over for the Sonoma Card Box and Cards Workshop. We wonderful time creating these cute card boxes filled with cards. If you haven't made one of our My Creations boxes, you need to do it as soon as you can! They are so much fun to create.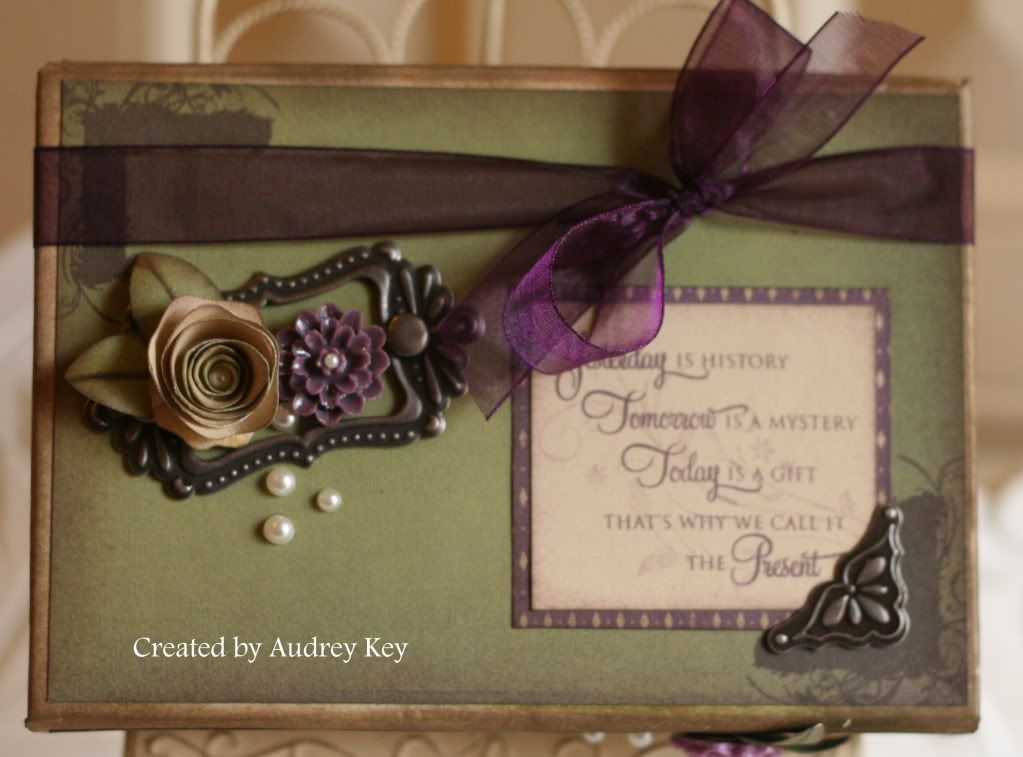 We used the My Creations Card Box, Sonoma Level 2 Paper, Mini Medley Pewter Assortment, Heirloom Assortment, The Present stamp set, Pearl Opaques, purple ribbon from my stash, and the Cricut cartridge to cut some of the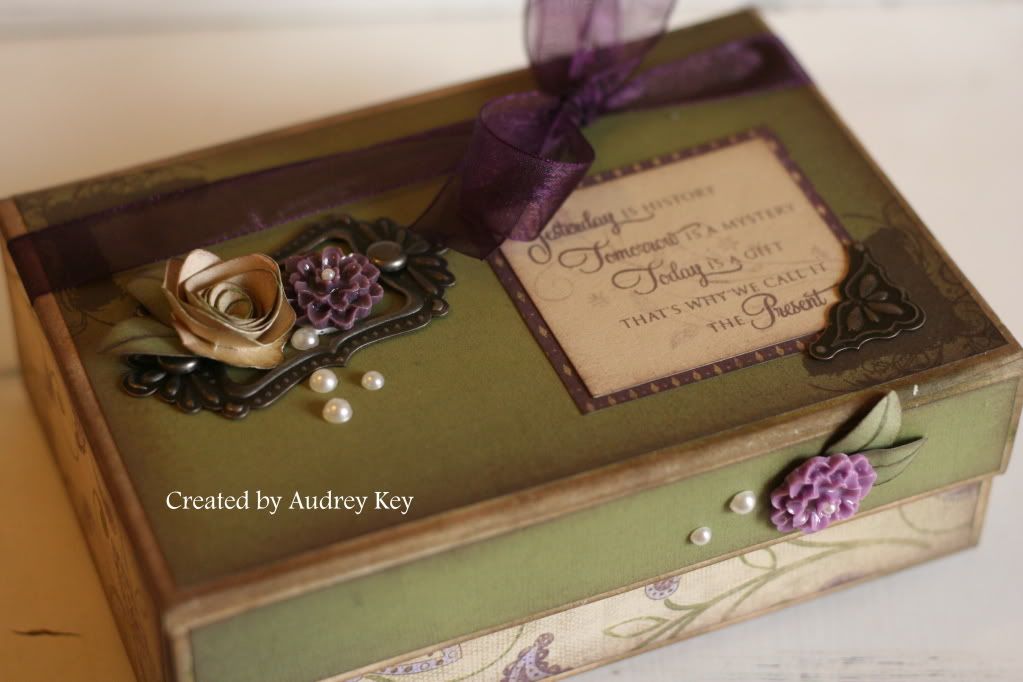 The Sonoma paper packet is just beautiful! It features Olive, Smokey Plum, Bamboo, Amethyst, and Cocoa. We distressed the edges of the box with cocoa ink and a sponge prior to decorating it.
**Tip - Use Bonding Memories Glue Pen to get a good even bond between the paper and the box. You need to work quickly so that you are adhering it when it is wet. The Bonding Memories Glue Pen is wet when you put it on the paper and that provides a permanent bond. When you let the glue dry to clear (or if you are not working quickly it will dry) and it is a temporary bond similar to that of a post-it note.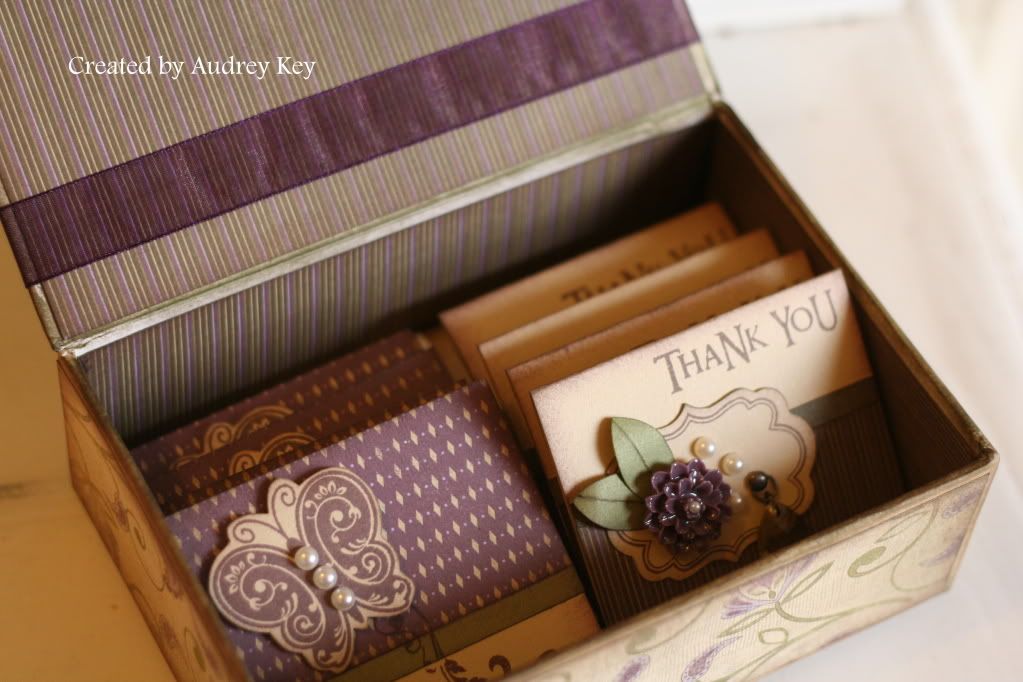 We made 10 cards with the remaining paper and the kits included CTMH 3x3 envelopes (10 per package). This is a great gift to give someone and the box can be used as a trinket box later for jewelry or other small memorabilia.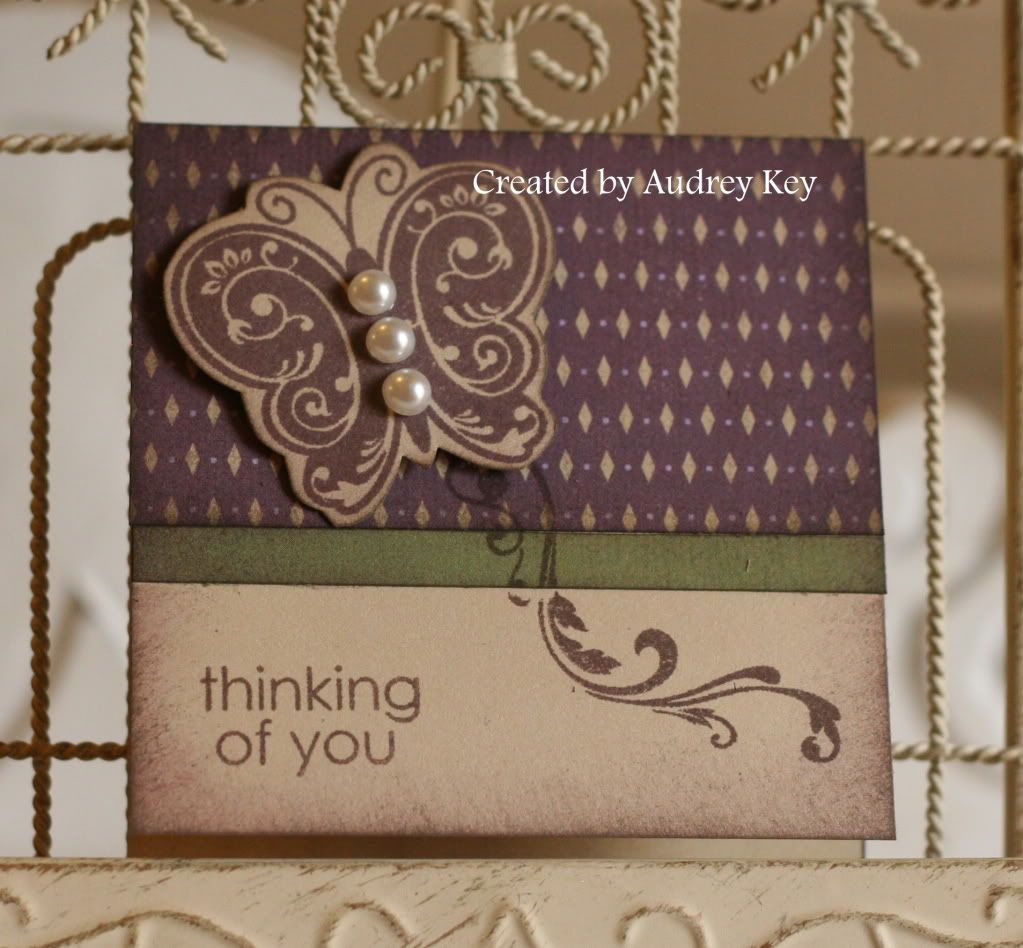 We made 5 cards of this style. We used the Say It in Style stamp set for the sentiments. If you don't own that set, you need it! It is all inclusive with lot of phrases that are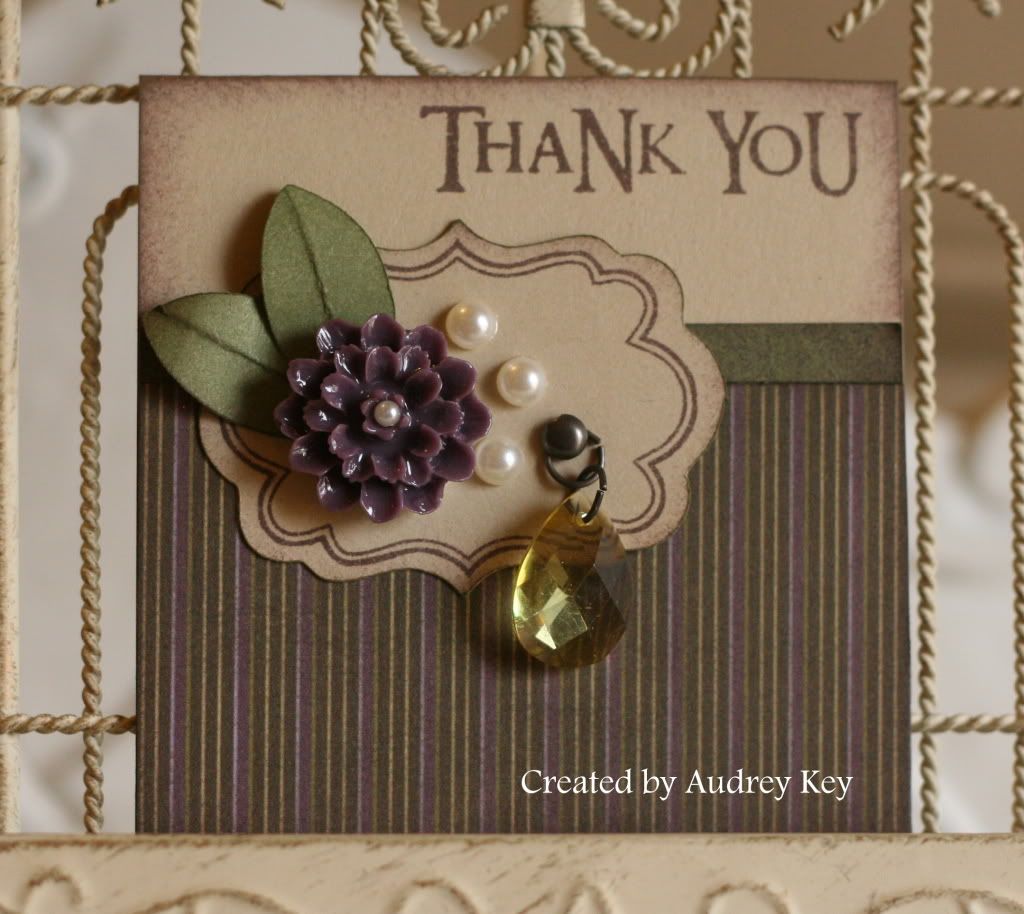 We also made 5 cards of this style. This card features a Cricut frame and leaves, the Heirloom Assortment flower and jewel, and Pearl Opaques. We used the Say It in Style stamp set for these cards too.