Many of you have been the recipient of Spiced Tea. I love drinking a piping hot cup of it, especially during the fall and winter months and I like to give it to family and friends during the holidays! My earliest memories of drinking it were in elementary school. My mom's friend made my brother, sister and myself a cute little jack-o-lantern cup and we would drink our spiced tea in it.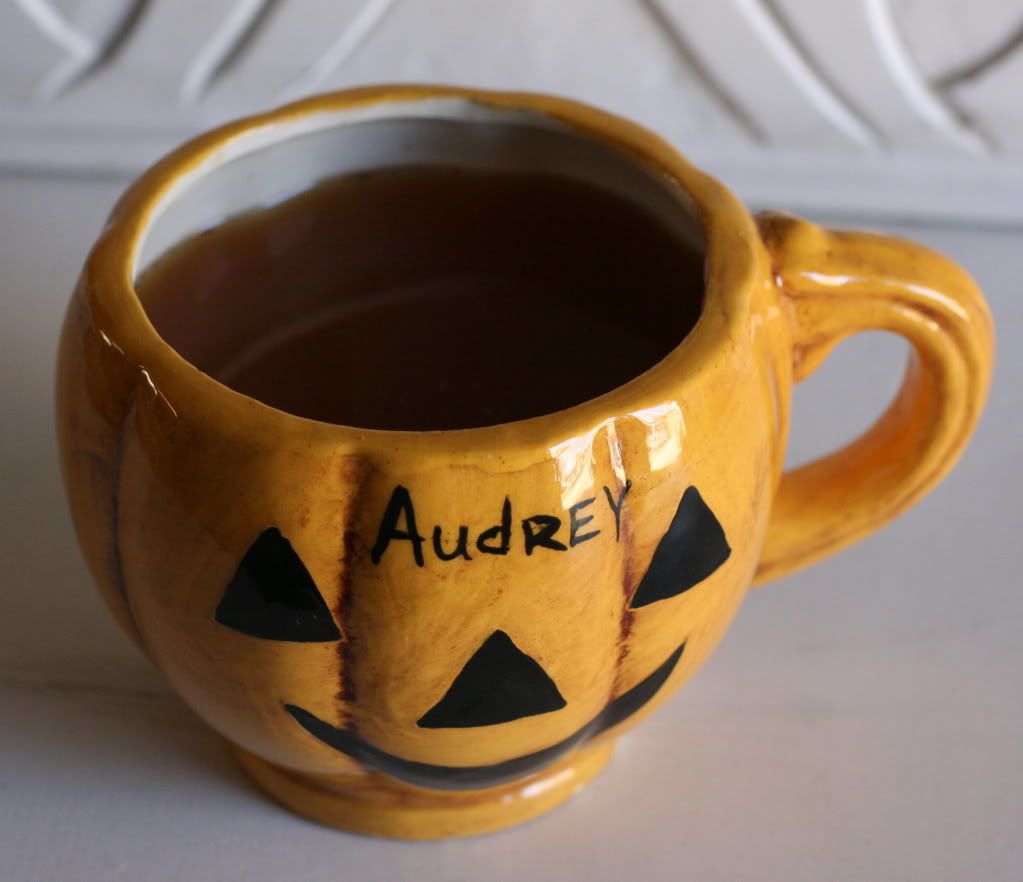 My friend, Tina, and I decided to make teacher's gifts with our spiced tea recipe and I wanted to share that process with you. The first thing that you must do is get in the mood! We put some Holiday tunes on and just had a good time preparing our little gifts! We used recycled Starbucks Frappucino bottles and stamped our labels for the lid and the jar. We bought cute Christmas ribbon at Hobby Lobby to finish them off.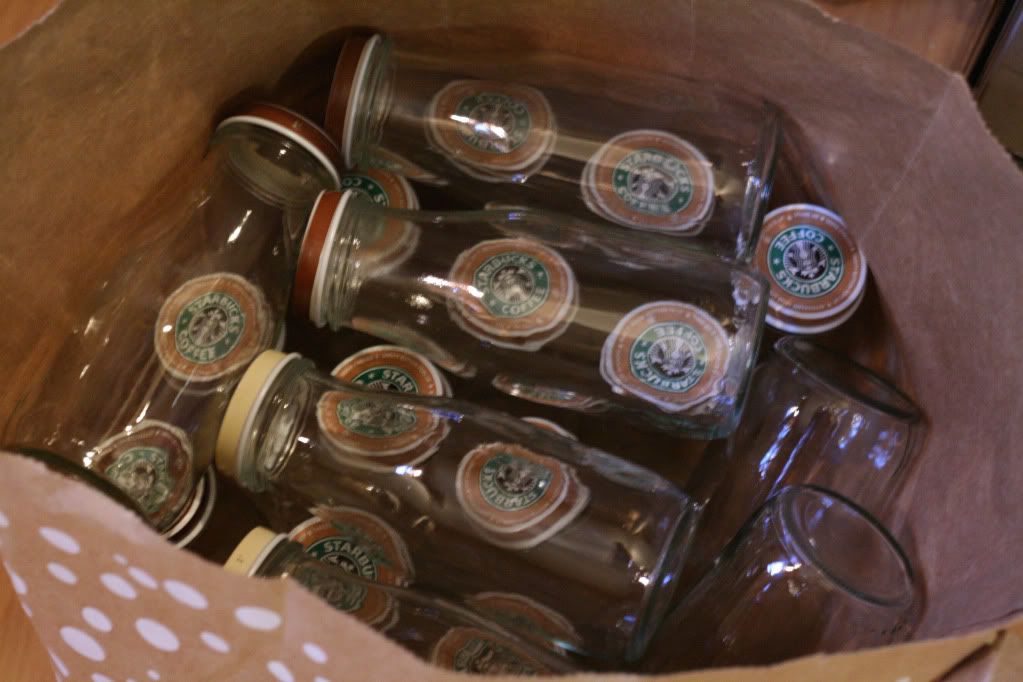 Tina's mom saved the frappucino jars for us!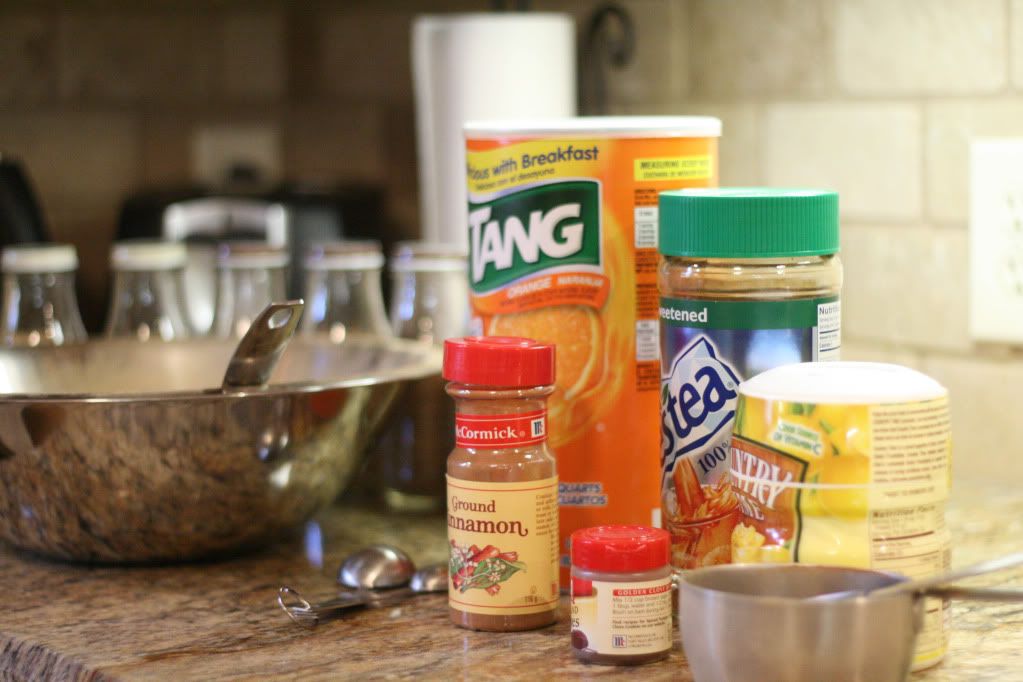 Quality ingredients make quality tea!
All mixed up! It smells delicious!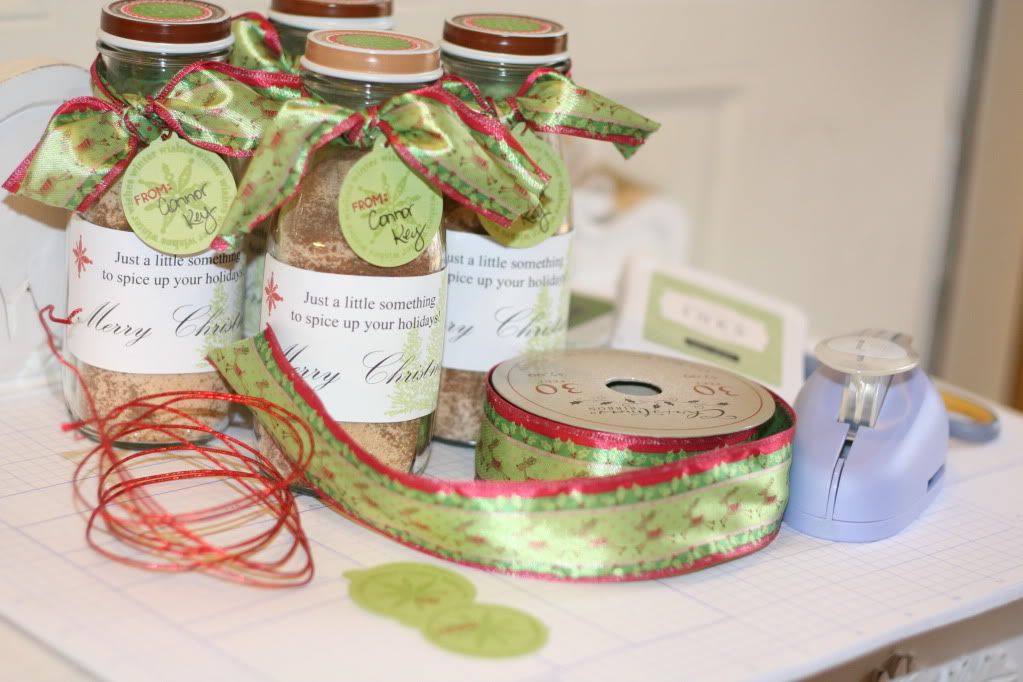 These jars look great filled and decorated.
*We made Avery labels on the computer with the sentiment, "Just a little something to spice up your holidays!
*We stamped the labels using the trees from the Bundled Buddies stamp set and a snowflake from the December 25th stamp set to make them more decorative.
*We cut the small green tags with the Cricut cartridge and stamped them with a snowflake from the December 25th stamp set.
*We also stamped the circles from the Countdown stamp set on White Avery label paper and punched them out with our
1 1/4" circle punch - we used the cirlce labels to cover the
Starbucks logo on the lids.
*Reindeer ribbon is tied around the neck of the bottle and the "from" tag is tied on with glitzy red wire.
My recipe actually came from "The Cottage" which used to be on 34th Street in Lubbock. Our family loved that store and visited each year during their Holiday Open House.
2 Cups Tang
1 1/2 Cups Instant Tea
1 Cup Powdered Lemonade
1 1/2 Cups Sugar
1/2 tsp. Ground Cloves
1/2 tsp. Cinnamon
Mix ingredients well. Stir 2 Teaspoons into 1 cup hot water.
In closing, may your holidays be filled with spice and the simple joy of spiced tea. I challenge you to mix up a batch and give it as a gift. You will make the recipient's holidays very happy and your's more memorable!