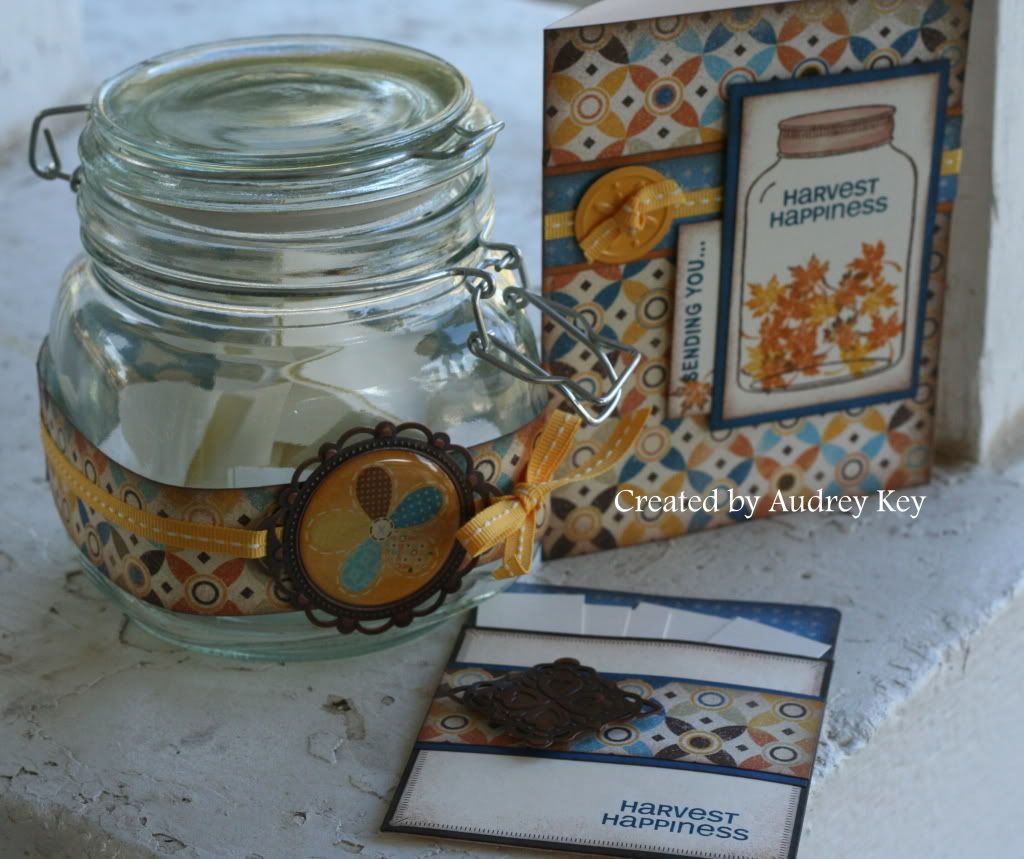 I had this idea about a month ago and finally made it while visiting my sister!

I though it would be awesome to write down one blessing each day during November and keep them in this jar.

The Blessing Jar has a coordinating card (just for fun - the stamp set inspired the actual jar). The little pocket holds the slips to write your blessings on.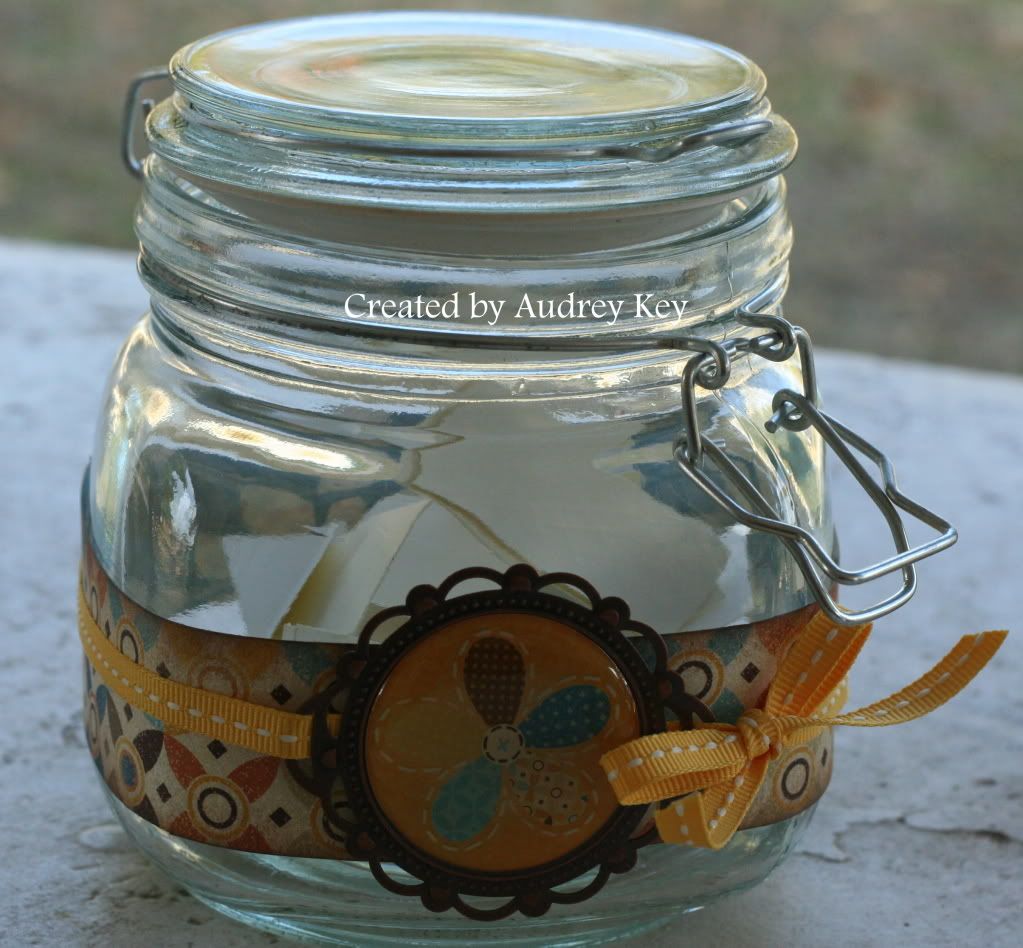 The jar has a piece of Dreamin' B&T around it, along with ribbon from our Honey Mini Medley and a charm from the Harvest Charms.
**Tip - Use the blessing strips as journal prompts when you are ready to scrapbook your Fall/Thanksgiving photos.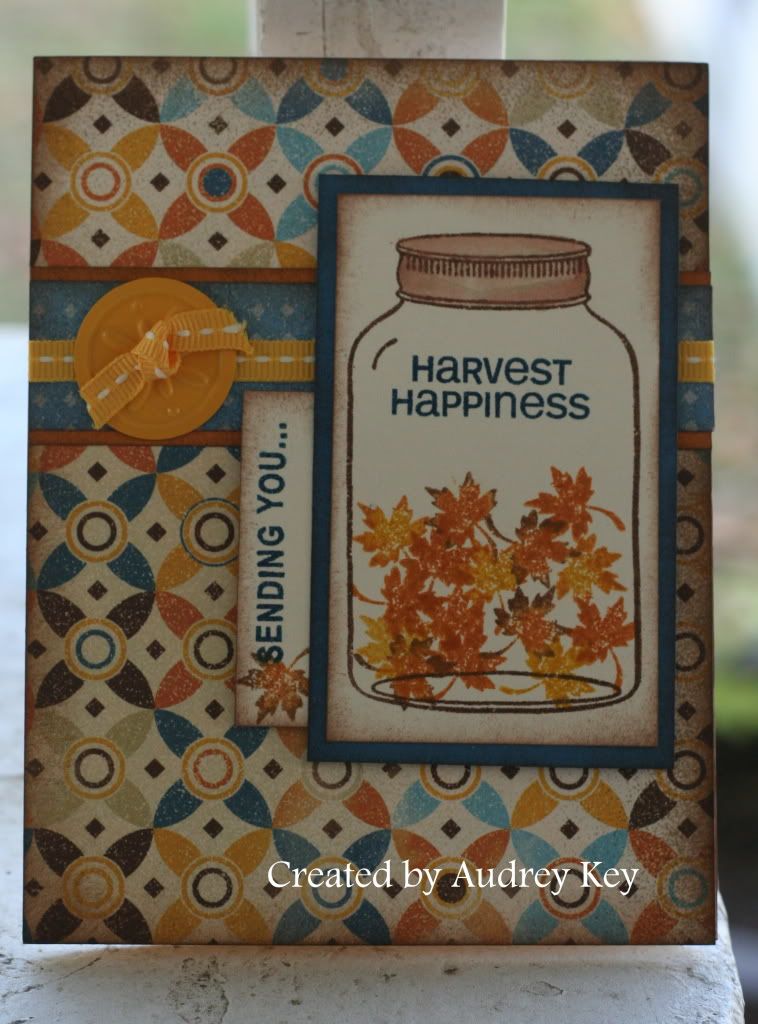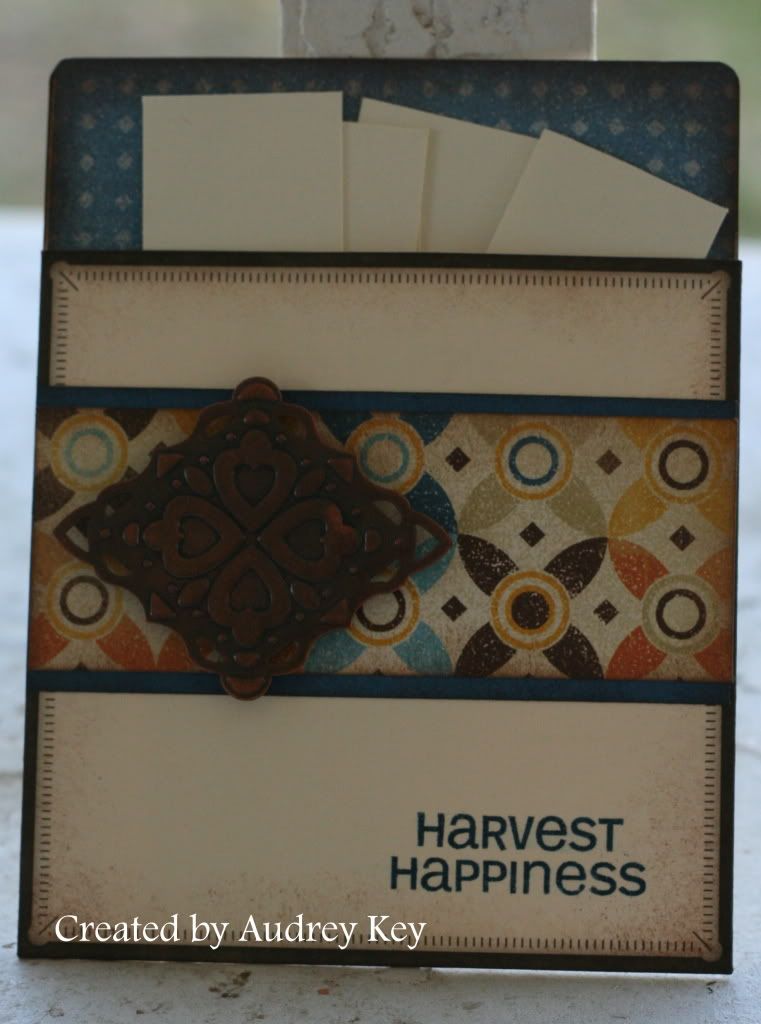 The pocket is from the 10 Things Pocket and I decorated it using scraps of Dreamin' paper and a Harvest Charm. (I used the tags from the 10 Things Pocket on the Roxie Board Book). I cut 1" x 4" strips of cardstock to slip in the pocket.