You may or may not know this about me but here it is....I am the family "Pie Baker." When Thanksgiving and Christmas come around each year, I bake the pies for all sides of the family. I always bake pumpkin and pecan pies for each household (The Keys, The Boles', and the Kesler/Webster's) and sometimes I will try something new.
This morning I went to the grocery store very early to beat the crowds. I chose the items I needed for today's baking and Thanksgiving dishes. As I strolled through the produce department, my eyes landed on orange slices - you know the little gummy, sugary ones from days of old (because I am old!). My Great Grandmother Holder, Grandmother Jacquie, and Grandmother Boles always bought these sweet treats for us when we were kids. It was a blast from the past, so of course I put them in my cart. That began my thinking about all the things our grandmothers teach us when we are growing up.
My Grandmother Jacquie spent many hours as a professional baker and shared her talents with my brother, sister and myself. We had so much fun learning to make pie crust and the many other things she taught us.
So today, I started my day thinking that I would be posting artwork (have a card I was going to post for you), but instead spent the entire day baking and remembering my grandmothers. I am so thankful for all they taught me - how to cook/bake, how to cross-stitch, how to gather eggs from the hen house, how to iron, a good work ethic, good character, kindness, laughter, and the list goes on. My Great Grandmother also taught me a bad thing - procrastination - I think it is just genetic! Anyway, here are some pictures from today's baking quest.
See this old rolling pin? It was Grandmother Jacquie's rolling pin and one of my favorite things that I inherited from her. As I roll the pie crust out, I think of her. I use an Amish Pie Crust recipe that a friend shared with me about 15 years ago. That recipe makes
perfect pie crust every time!
My favorite pie plates from Longaberger. I have four of them!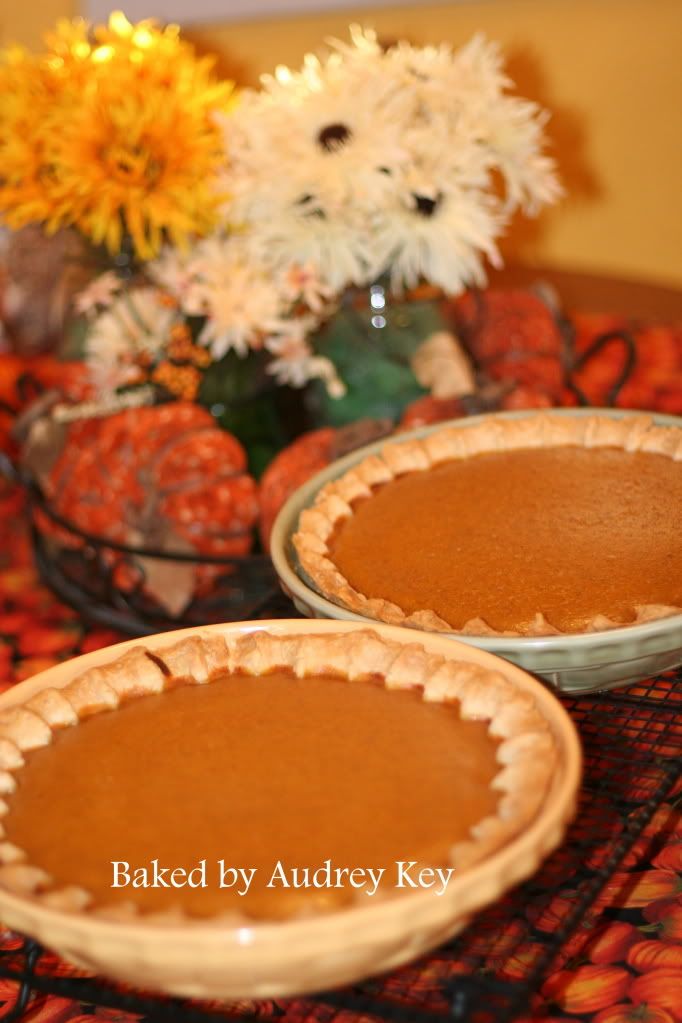 Here are the pumpkin pies. I use the recipe from "Better Home and Gardens Cookbook." (Mine is the Third Printing from 1982.) I know that doesn't seem important, but it is because the recipes change with each new printing. My Great Grandmother Holder told me to substitute the spices in that recipe in equal measurement with Pumpkin Pie Spice and it makes all the difference in how it tastes!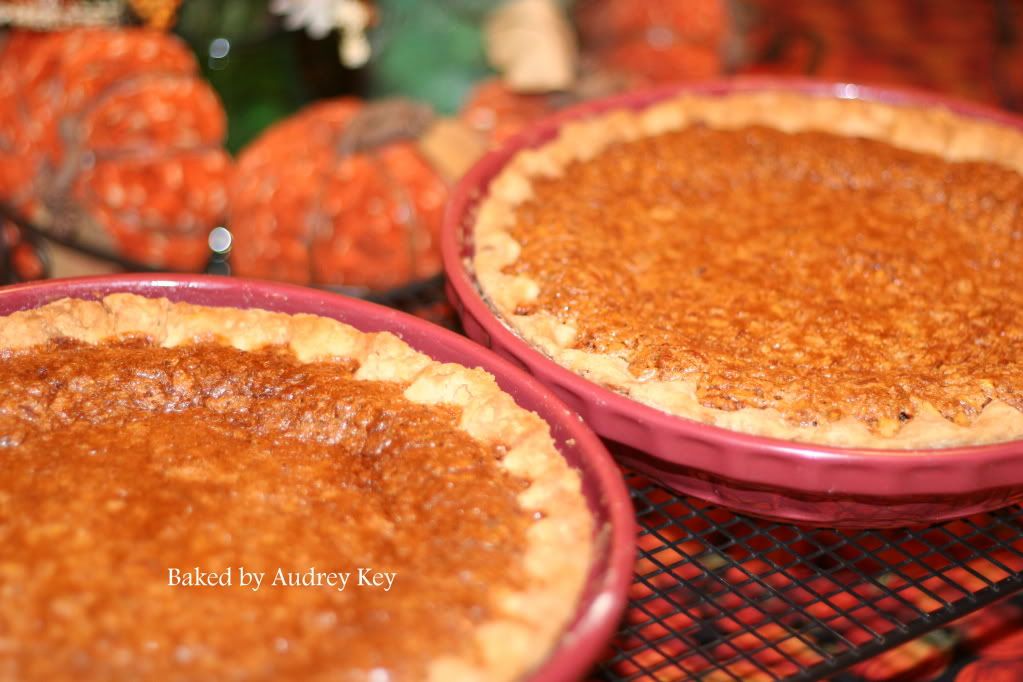 Here are the pecan pies. Again, I use the Pecan Pie recipe from the "Better Homes and Gardens Cookbook." It makes perfect pecan pie. They are not runny at all and are the best tasting pecan pie ever....I can't even eat any other pecan pie. My dad asked me many years ago, if I would chop the pecans very fine to make it easier for him to eat. Let me just say that he was on to something grand. Those crushed pecans make the best topping. Dean was in the kitchen begging for pie tonight - he said his mouth was watering for it. I told him "no" at first but then I gave in. Who can tell a man "no" that is begging for your pie!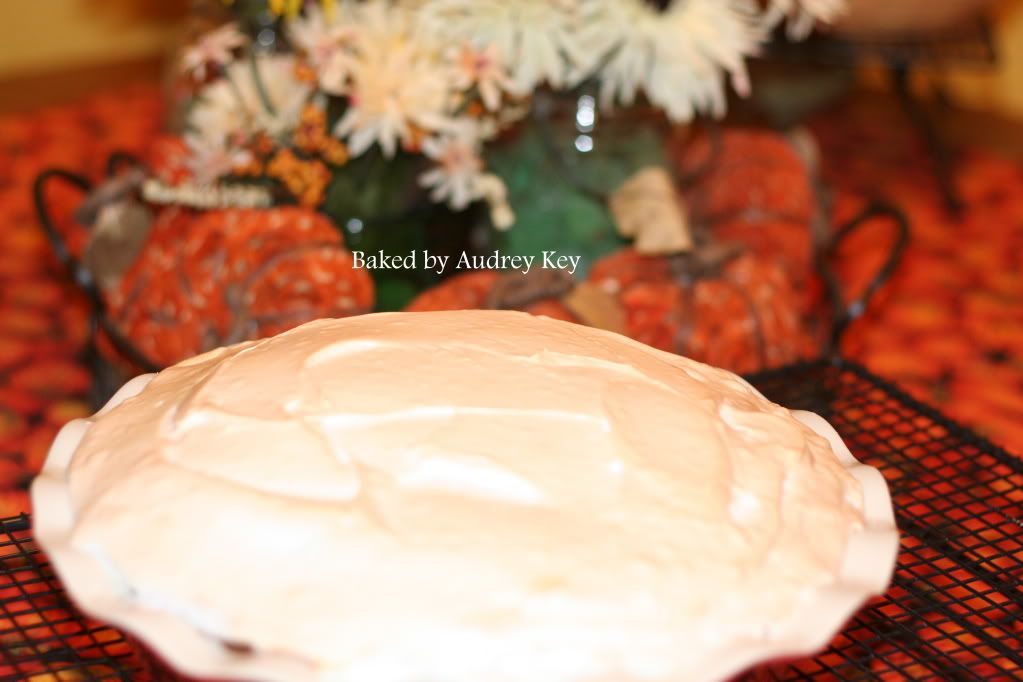 Today's "something new" was a Chocolate Cream Pie with Meringue. Dean requested that I make one this year. I tried it many years ago and thought it was too much work, but tonight it didn't seam as hard as I remembered it being. It turned out very pretty and I hope it
tastes as yummy as it looks.
Tomorrow, let us not forget to be thankful for all those family members who have gone before us, but taught us SO much before they did! I pray that you have a Very Happy and Blessed Thanksgiving! Happy Pie Eating!