I used the Cricut Cartridge to create the card, flower and sentiment. The card is from the <shape 11> key; Card button; Shift - it is 4 1/2". The "splendid" flower is on the <flower4> key. I cut it 5 times beginning with 2 1/2" and turned the size dial down one tick each time I cut the flower.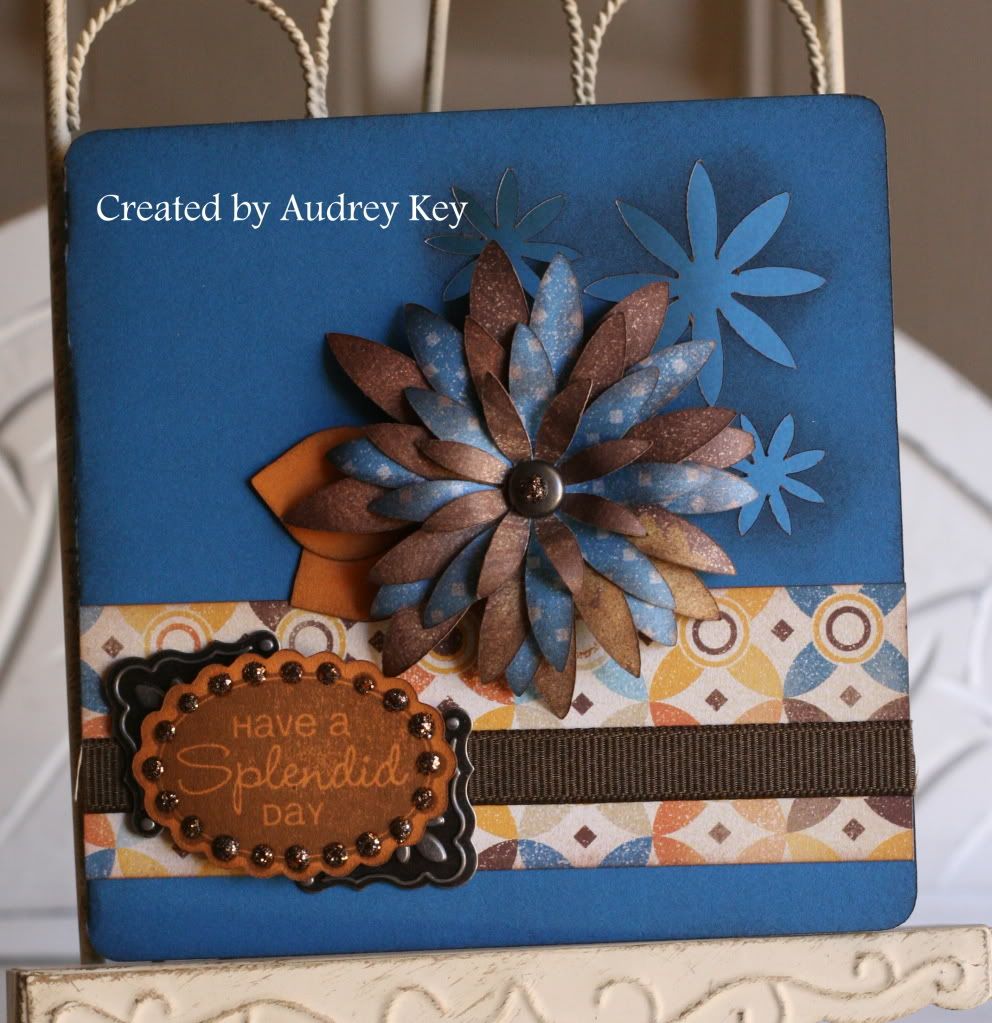 The items used for this card are the Dreamin' Paper Packet, Mini Medley Pewter Assortment, Bronze Glitz Glitter Gel, and Cocoa Ribbon.
**Tip - I cut 5 flowers from the Pacifica Dots B&T and utilized both sides of the B&T for the flower (alternating sides as I stacked them up). I curled the petals downward using a stylus tool; adhered the flowers together and placed a brad in the center. I also cut <shape11> at the 3/4" size to use as the leaves for the flower.