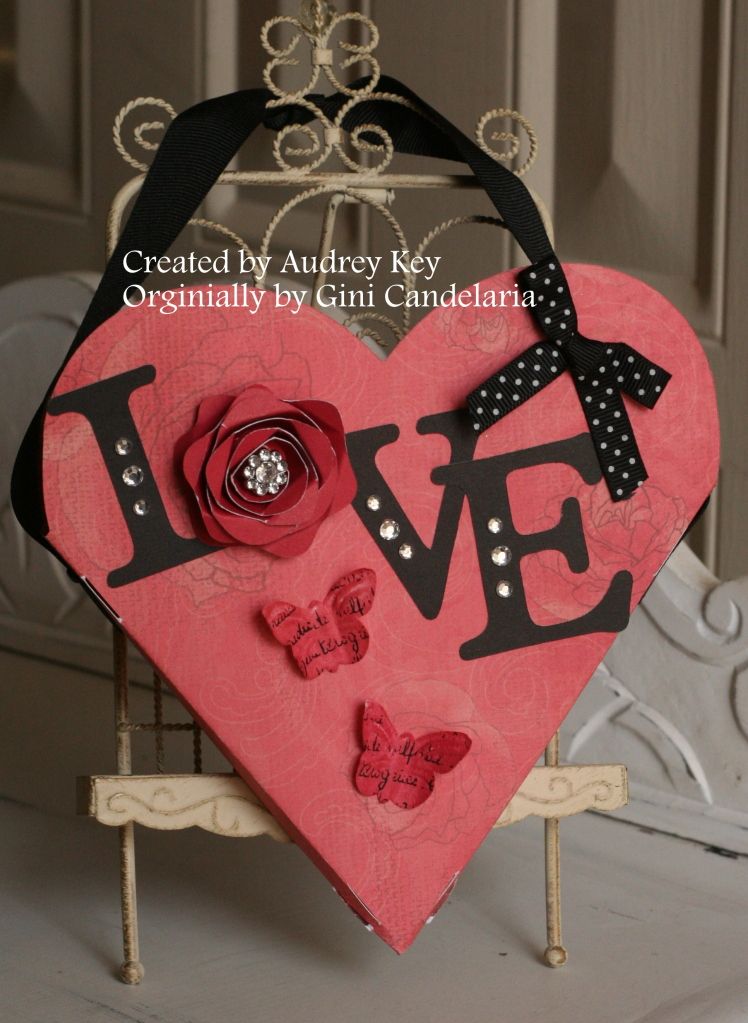 This Valentine treat pocket was our project at the Cricut class last week and was inspired by a similar heart pocket that my friend and fellow consultant, Ginni Candelaria, made for me.
We cut this heart from the <shape1> key on page 26 in the Cricut booklet. I cut the letters "L V E" and cut the flower for the "O" -- all with the Cricut AP cartridge.
We embellished the pocket with Sparkles, a Designer Rhinestone Brad for the flower center, ribbon, and Just Blooms Paper Shapes butterflies. We added a "handle" by attaching wide ribbon with brads.