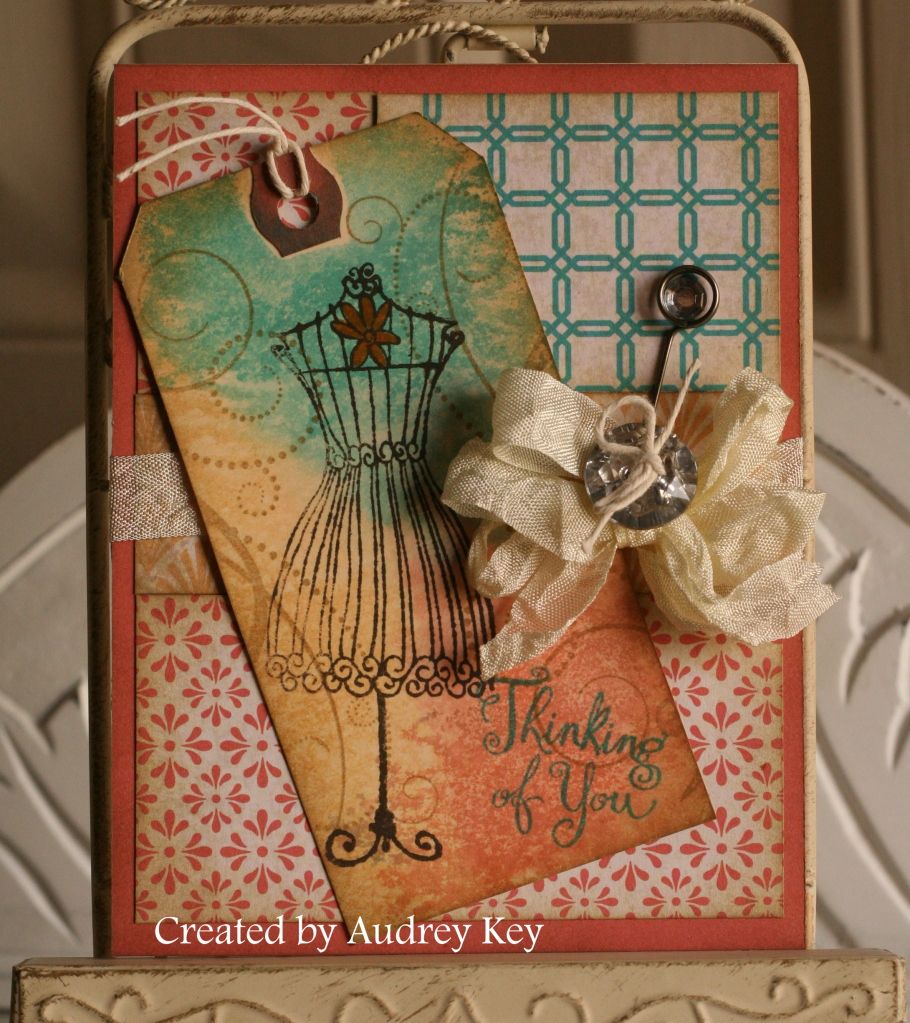 Stamp Camp is an event that I hold annually and this year was the 9th year. The purpose of Stamp Camp is to learn new techniques. We used the Elemental Paper Packet, paired with cardstock, for each of the projects! You will see the versatility of Elemental with each project,
*For this card we rubbed the stamp pads on wax paper; laid the tag on the ink and pressed it a little. Then we spritzed water over the wax paper (which re-activated the ink) and laid the tag back on it and pressed it again. When you lift it up it has a really cool watercolor looking image. We set it aside to dry as we worked on the other steps.
*We used crumpled seam binding as our ribbon - we spritzed it with water and crumpled it up and let it dry. To get the fluffy bow, we tied three bows with the one length of ribbon securing it with a glue dot to hold it when we finished (you just keep tying bows until you run out of ribbon).
*The stamps that were used were: Tailor Made, Love Life, and Childhood Portrait (for the sentiment).
*We used Pin Clips, a large sparkle, and a large bling button to finish this beautiful card off!
I hope you visit tomorrow to see the next project!