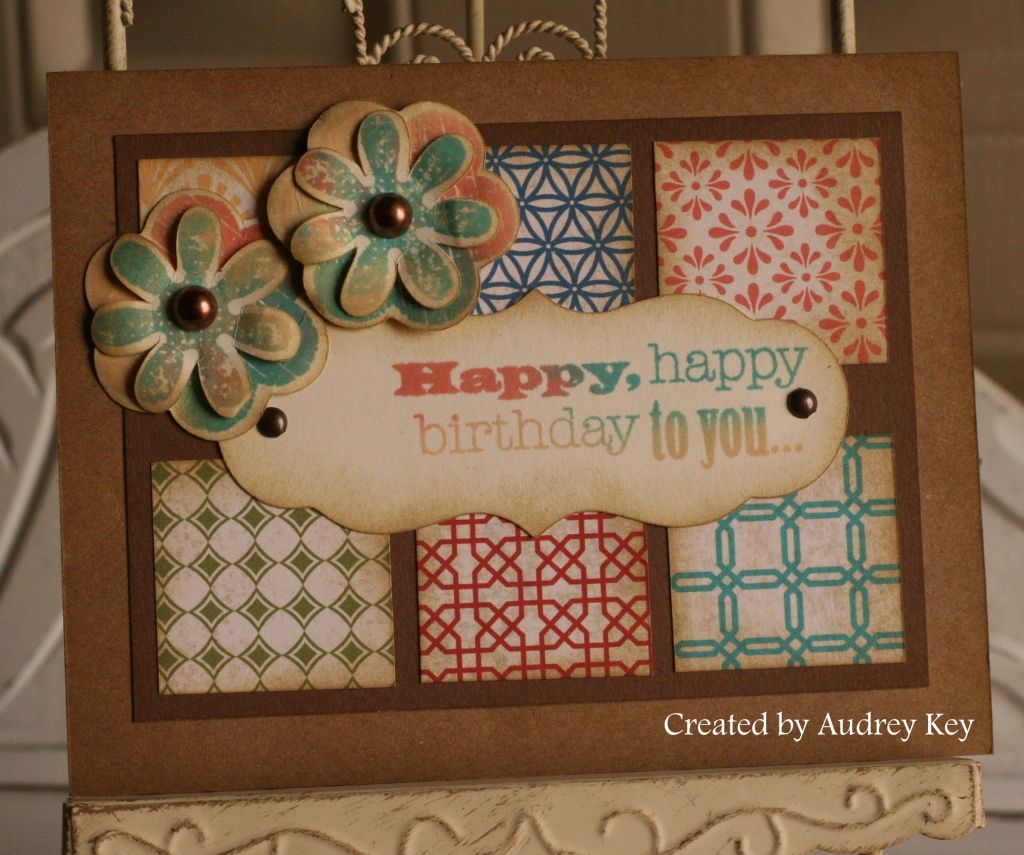 This card features Elemental Paper, Chocolate, Colonial White and Kraft Cardstock. I used the Cricut AP Cartridge to cut out the flowers and the focal point.
*The technique we used for this card is a Tie Dye Felt Stamp Pad. To make a tie dye felt stamp pad you need, squares of felt, paper towels, a paper plate and miscellaneous re-inkers. We used Creme' Brulee, Lagoon, and Sorbet re-inker to make our felt pad. Layering from the bottom up: paper plate, then the paper towels (folded up into a square), then the felt. Rub the re-inker over the felt in whatever pattern you choose (try not to overdo the re-inker or it will be soupy). Stamp as if is a regular stamp pad. This will stay damp for a long time in a large Ziploc bag and can be used many times over.
*We stamped the large flower (using the Hooray Bouquet stamp set). The small flower was stamped on the felt pad and then we used the Kiss and Twist technique (kissing a dry stamp to a wet stamp and then giving it a twist - it makes a batik look).
We used antique copper brads and Mocha Opaques to embellish this card.
Bonus Project coming up tomorrow!