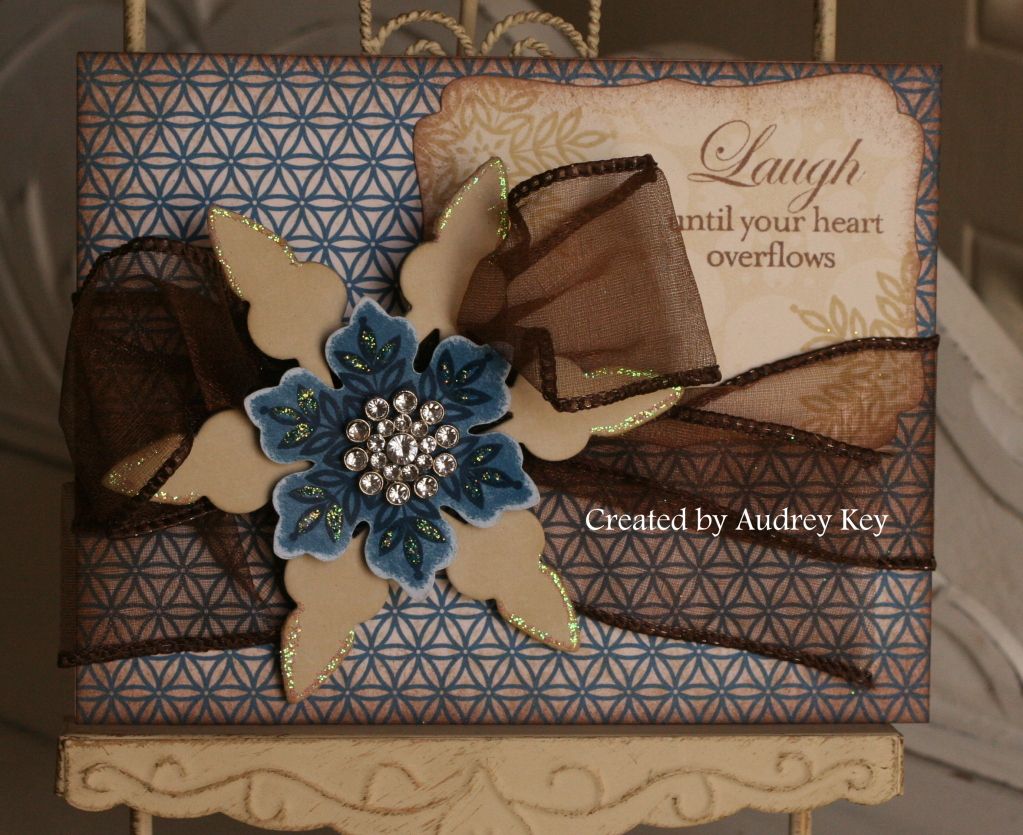 This beautiful card features our Dimensional Elements Snowflakes, Elemental Paper, Pacifica and Colonial White Cardstock, Prisma Glitter, and our Designer Rhinestone Brads.
*We sponged the DE Snowflake with Bamboo ink and set aside to dry.
*We sanded the Pacifica snowflake that was cut with the Cricut AP cartridge.
*We stamped 1st and 2nd Generation snowflakes with Bamboo ink on the Cricut Square image. Then we stamped "Laugh until your heart overflows." (that is my favorite sentiment in the catalog right now).
*We added Bonding Memories glue to the tips of the snowflake and dipped them in Prisma Glitter (Very, Very Messy - but pretty).