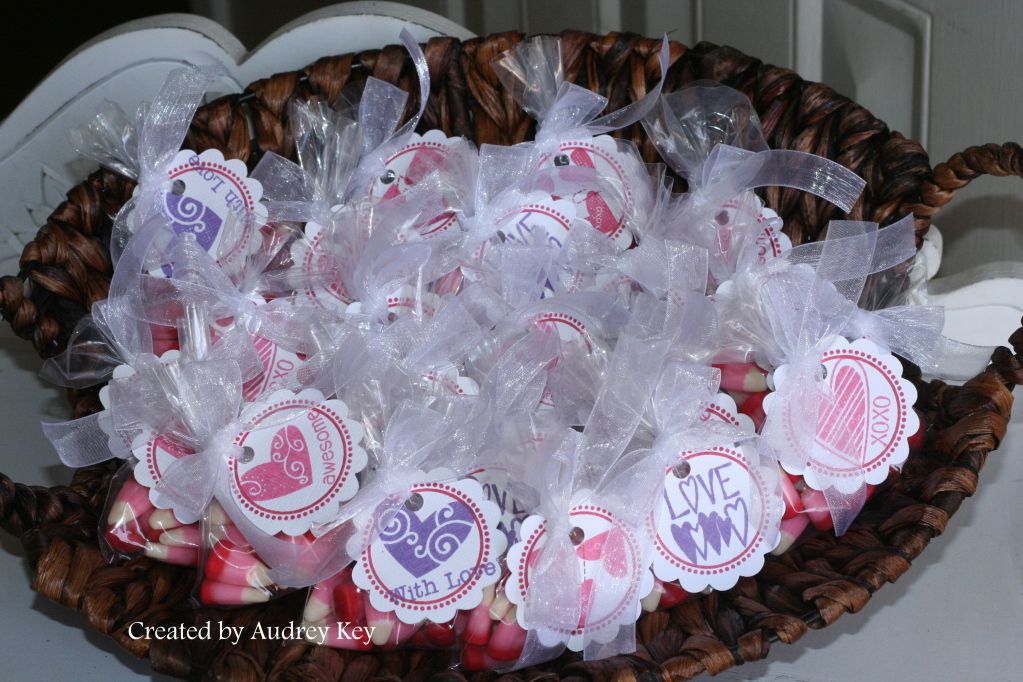 We will be making these Valentine Treat Bags at my Valentine Kidz Kamp. They are fun and easy to make. I used the Cricut AP Cartridge to cut the tags out for each child. They will be making 25 treats. These have Valentine Candy Corn in them.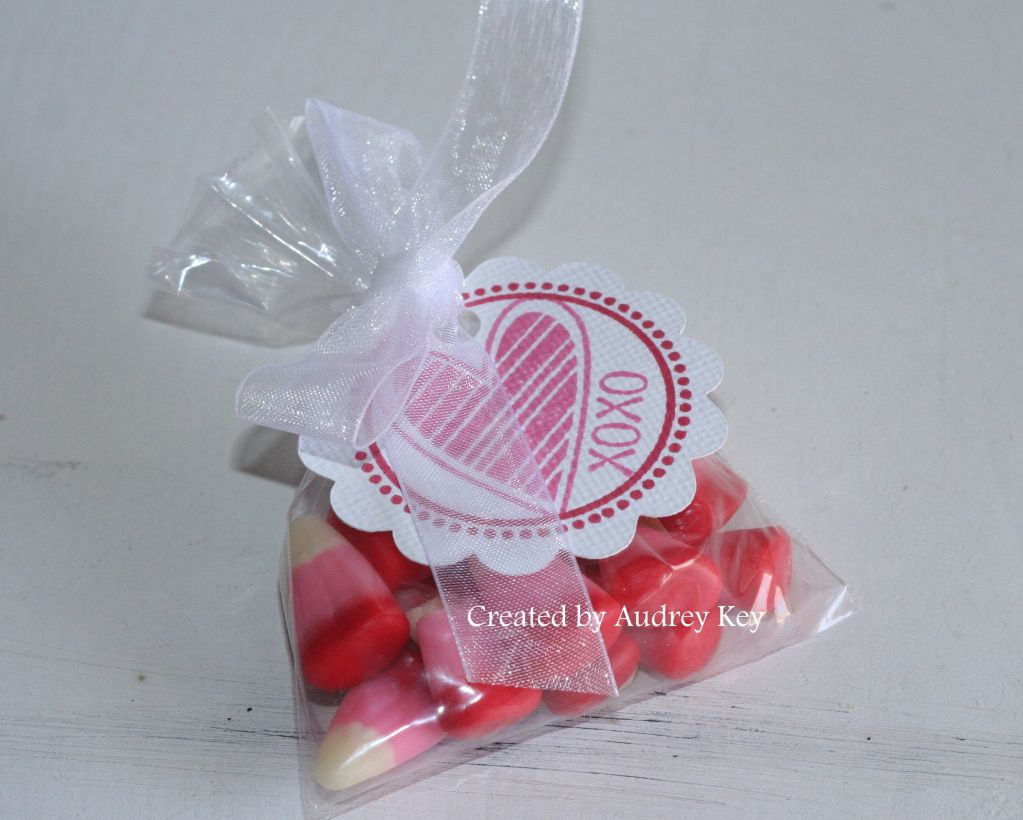 Here is more information about Valentine Kidz Kamp:
When:

Sa

turday, January 28, 2012
Time:

9 am – Noon (we may finish earlier than Noon)
Where:

City

of Wolfforth Library, Wolfforth, TX, on the Access Road to the Brownfield Hwy
At Valentine Kidz Kamp we will create 25 Valentine Treat Bags.

Valentine Candy Corn and all supplies are included in the $9 registration fee.

Kidz Kamp is suitable for children 4 – 11 years of age.

Parents need to accompany children 7 years or under.

There are only 18 spots available so sign up early!