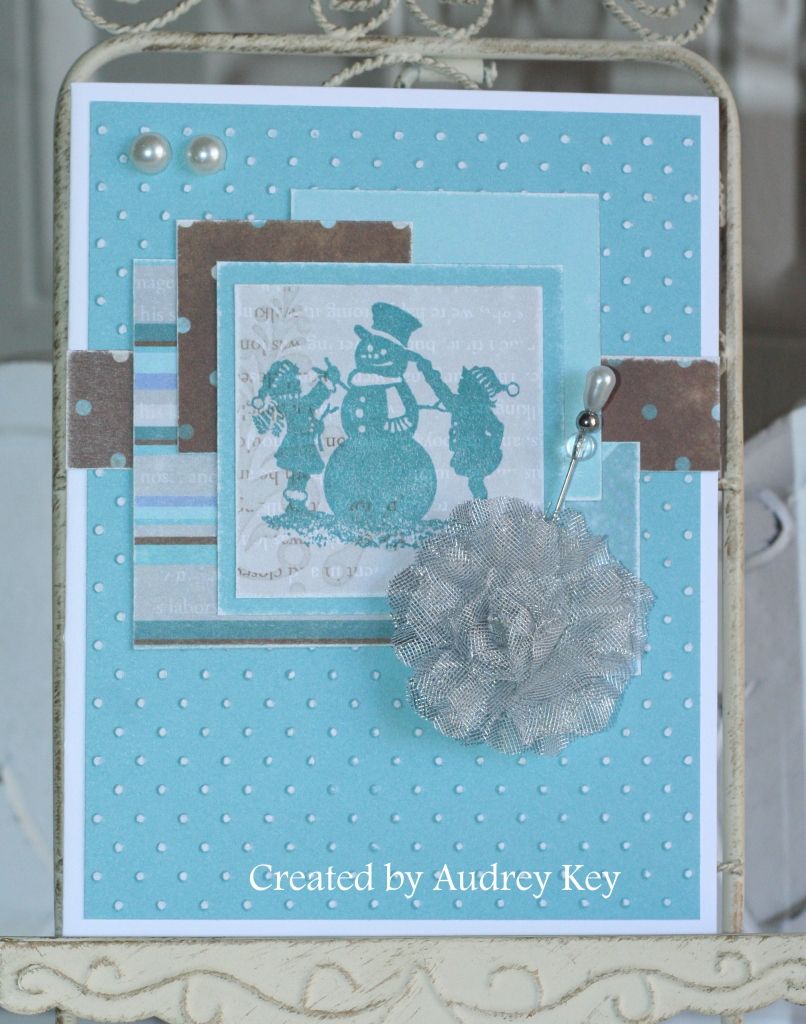 The Winter Joy stamp set was used to create this winter scene. We don't get much snow in our part of the world, but we love it when we get snow. The kids beg to build a snowman and we rarely get enough to roll one up! When the weather men forecast snow, we start praying for lots of it (like 3" or more). Everyone around here says the forecast is usually wrong unless they forecast WIND! They are never wrong about wind! On that note - please pray for West Texas - we have been in a drought for about a year now and we really need snow, rain, something!
My favorite things about the Winter Joy stamp set are these kids building a snowman, the large word "JOY", and a sentiment that says "Laugh until your heart overflows."
I embossed the background with the Swiss Dot Cuttlebug template and then sanded it so that it would appear to be snow falling. The paper is Wonderland and I used the Bling Assortment, Pearl Opaques, and the flower is from the Bliss Level 2 Assortment.
PS - Wonderland Paper and the Bliss Assortment are being retired as of January 31