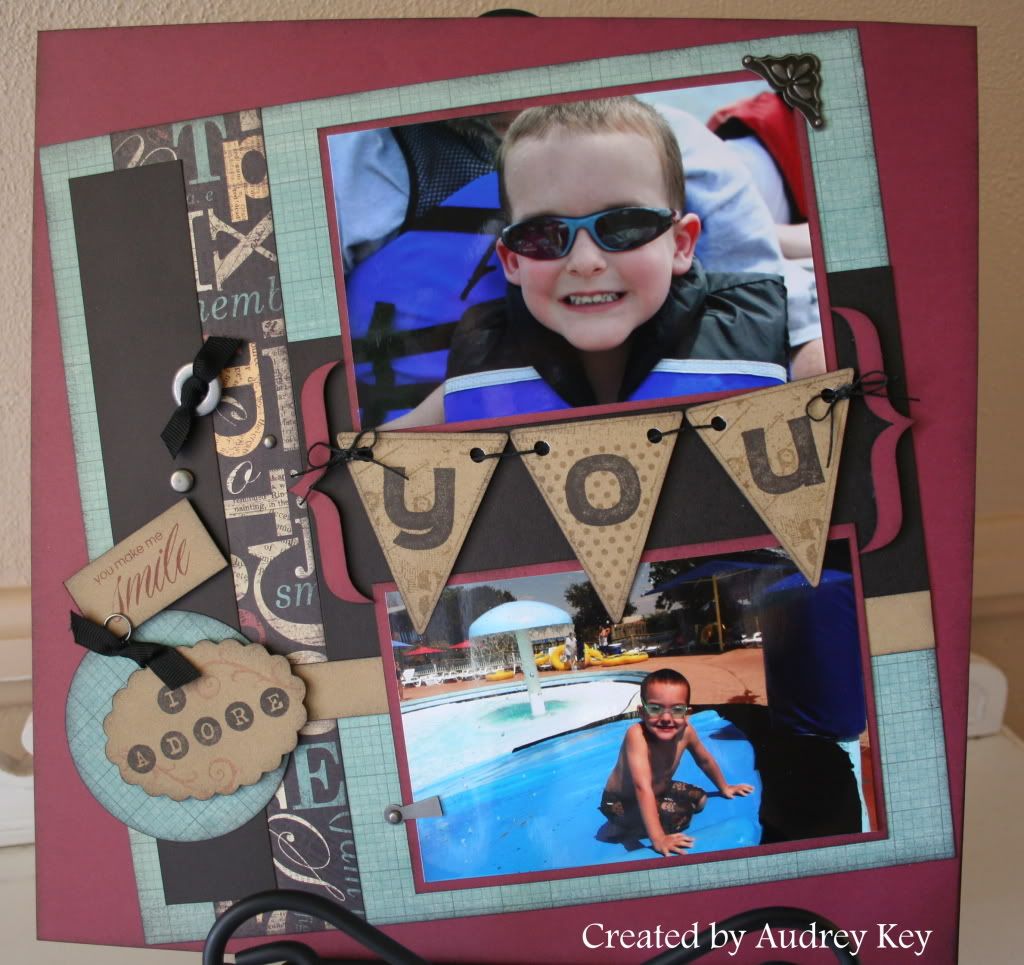 The above layout (which is the right side of the 2-page layout) was a project that we made at a home gathering for my dear friend Betsy and her friends. As you can see we used the Typeset Kit, Mini Medley Pewter Assortment, Pin Clips, Black Ribbon, and Black Waxy Flax.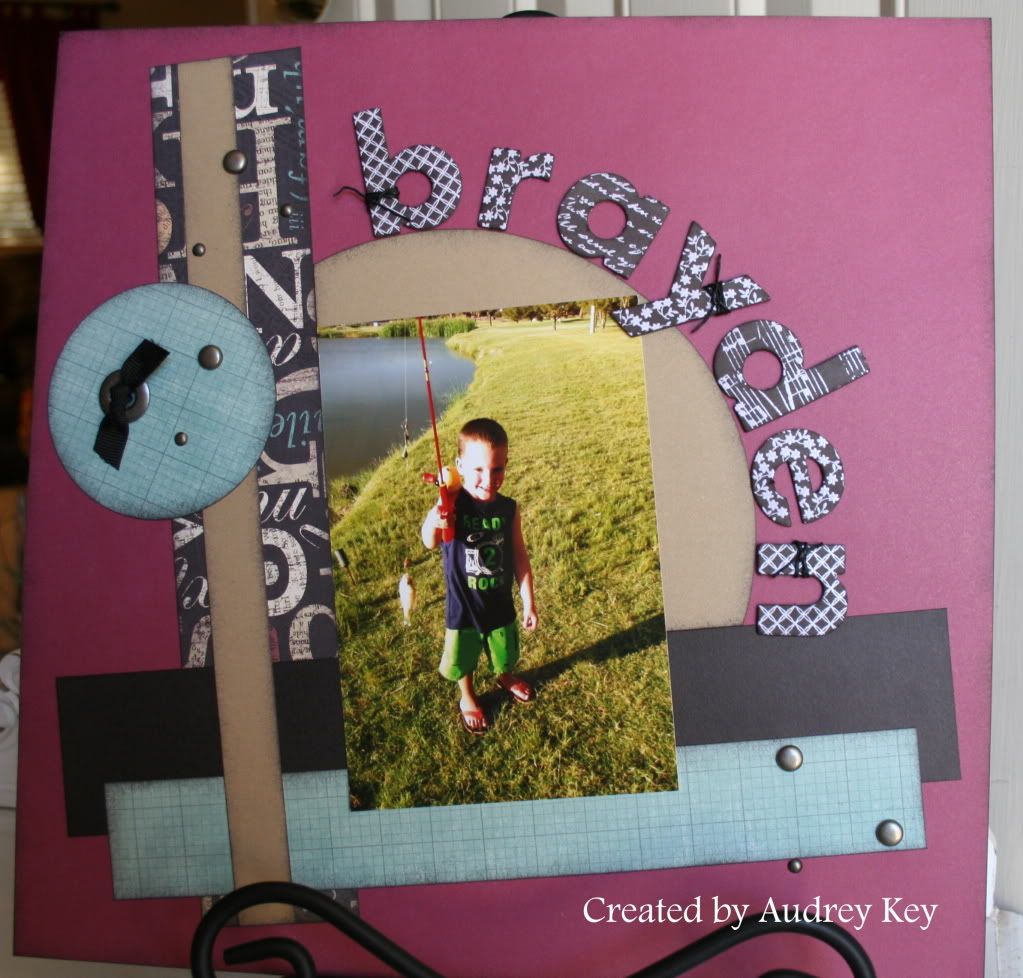 This is the left side of the 2-page layout. And, YES, that is my grand baby and he is four years old! He is getting so big!
The layout pattern is from "Magic", and this layout is called On With the Show. "Magic," as well as our other how-to books, are only $21.95 (plus tax and shipping)! Each book offers many, many patterns and truly makes your scrapbooking faster, simpler, and easier. They are full of tips and techniques, journaling tricks, etc. Contact me to get your copy today (or click the Shop With Me button on the left side in the margin!). Have a blessed day!