This month I chose to use Originals - Terrific Triplets card pattern for the Believe Workshop on the Go Cards. I think they turned out pretty cute!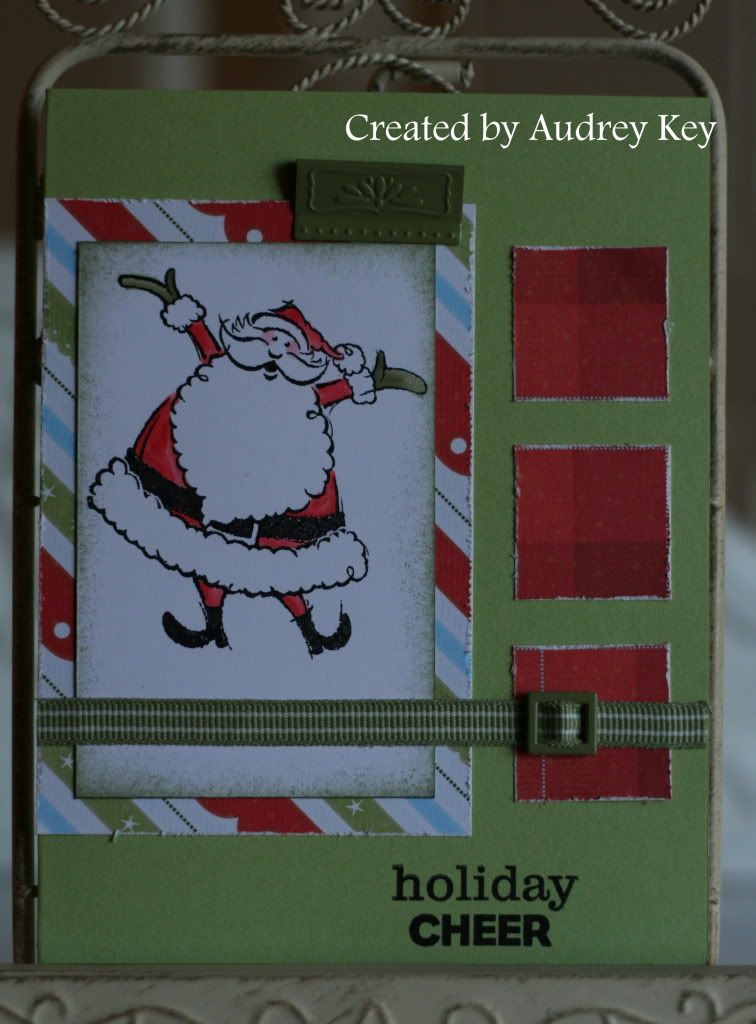 I used the Blending Pen and stamp pads to fill in this cheerful Santa. I scissor distressed the edges (because a little birdie told me they were tired of sponging - wink, wink - you know who you are). I think the ribbon and ribbon slide are darling accents for a Santa card as it resembles his belt!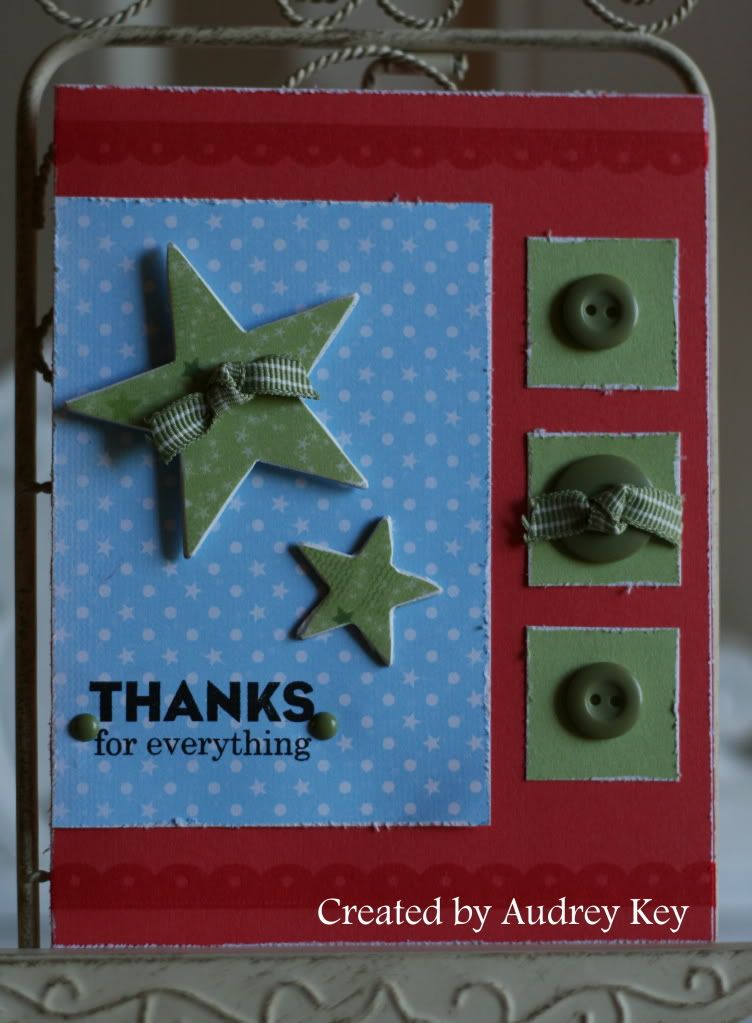 I utilized the Dimensional Elements Stars to embellish this card along with the Olive Mini Medley that comes in the workshop kit.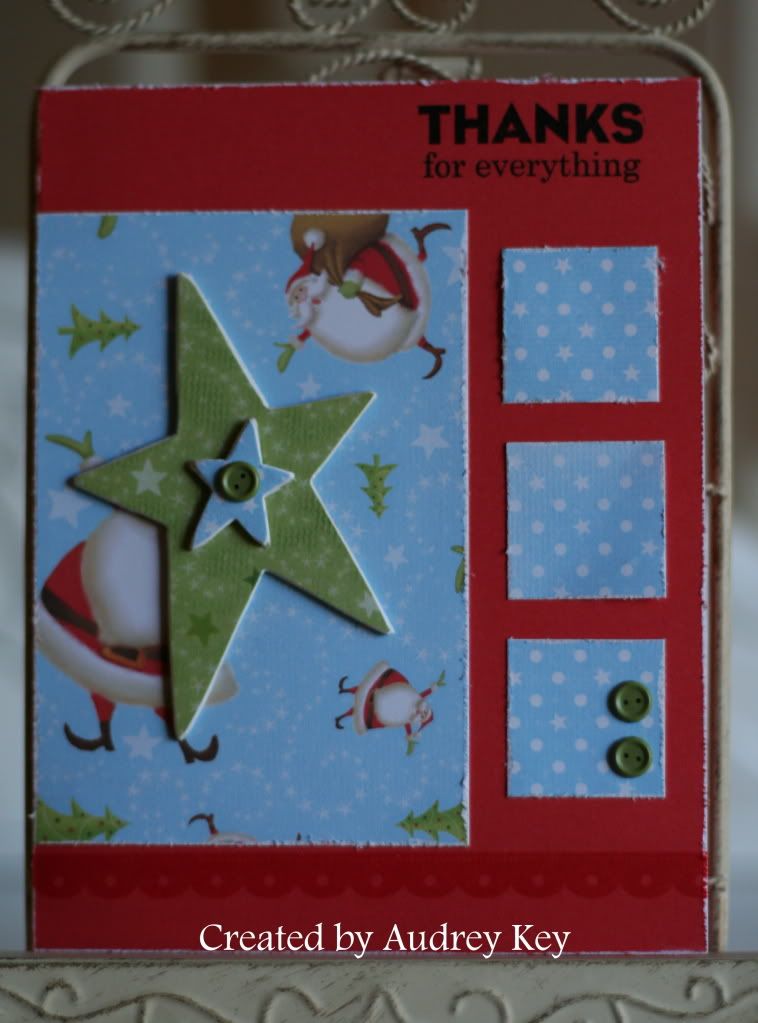 I don't know about you, but I can always use extra Thank You cards (especially at Christmas time). This one is adorned with a double stacked Dimensional Elements Stars and the cutest little button brads from the Olive Mini Medley.