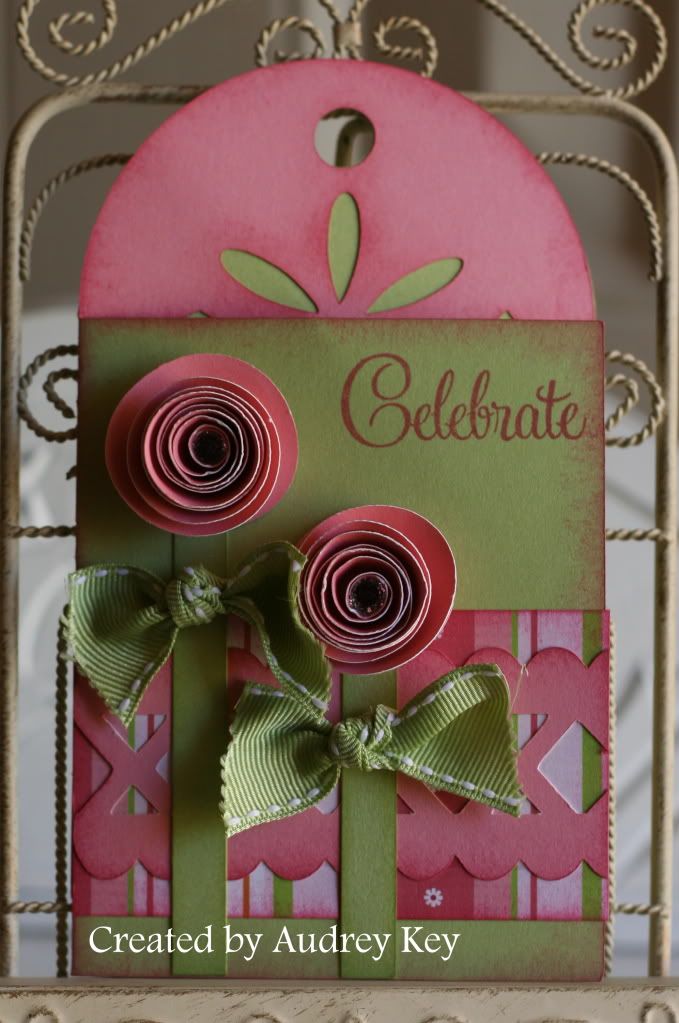 In my monthly Cricut Class, I cut everything that one key will cut and show at the class. This card was cut from the <tag5><cupcake> key. Most of the images on this card are cut from that one key. The flower is the spiral flower on the Shift/Font <tag5>. The Border is from the Font Layer <tag5>; the Tag Topper is from the Shift/Decorative Layer <tag5>; and the card is Card <tag5>.
I used Silver Glitz Glitter Gel in the center of the flowers and Sweet Leaf Ribbon form the leaves. Sofia paper provided the color scheme for this cute little card.
*PS - Today is your last opportunity to bid on our auction Honoring Becky Smith card sets. Please see post on Tuesday, October 25, to place your bid by Midnight.