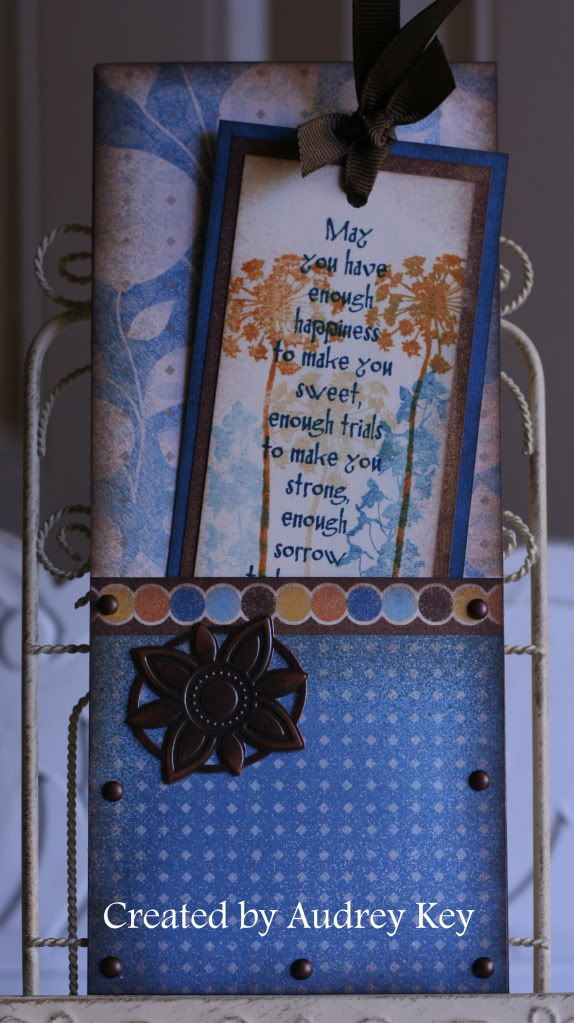 For this card I used the Dreamin' paper packet, Treasure Life stamp set, Antique Copper Brads,
Harvest Charms,
and Cocoa Ribbon.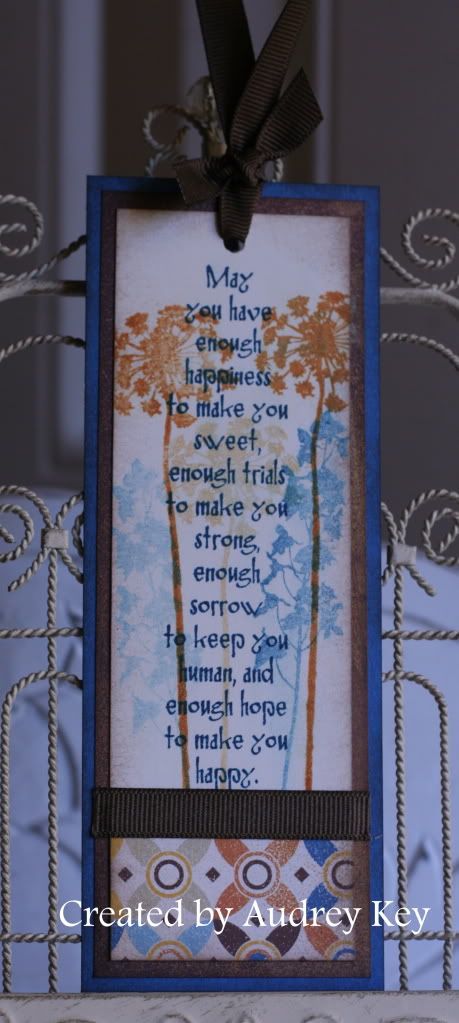 The pocket on the front of the card does double duty by holding a bookmark that can be used later by the receiver.
*Tip - You could send a birthday card such as this - you haven't spent a lot of money, but it is a sweet treat that can be used later, when you include a bookmark for a special friend's birthday wish!