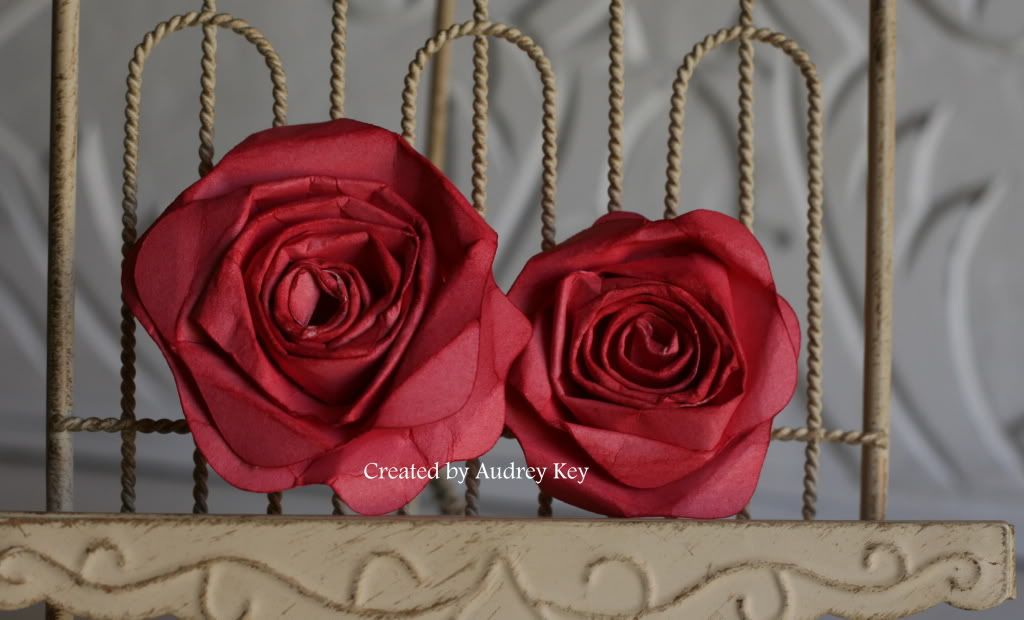 Have you seen this type flower in the Catalog/IdeaBook and wondered how to make them? Below is a tutorial on how to make them.
Step 1 - Cut spiral flower from the Cricut Art Philosophy Cartridge.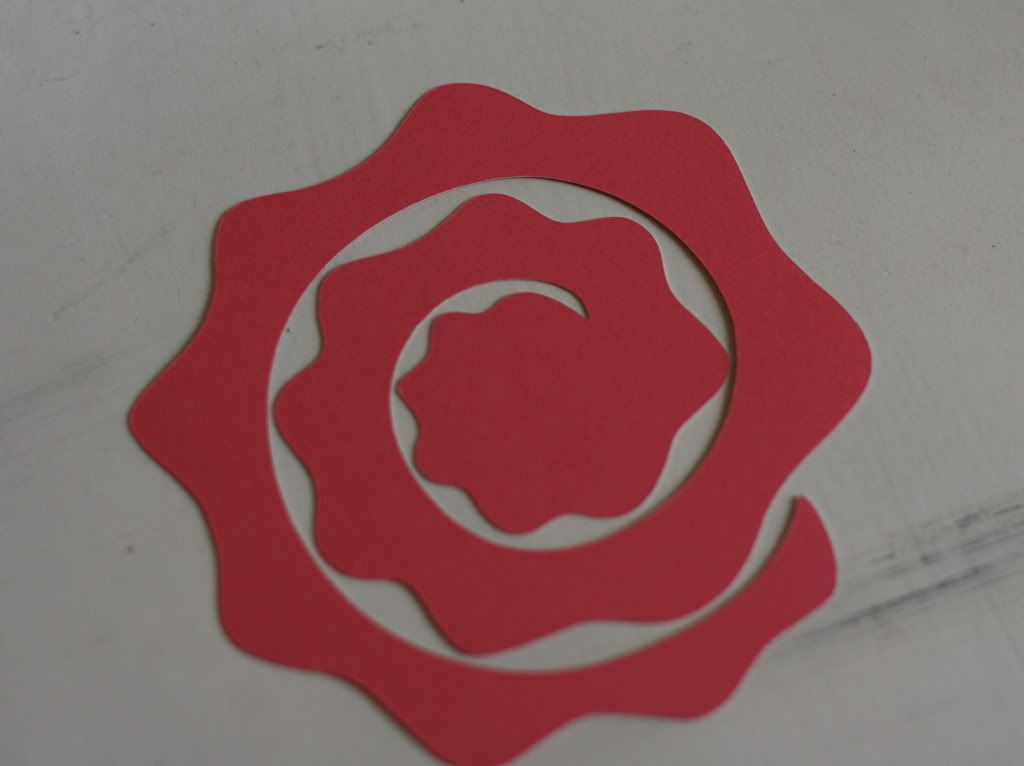 roll tightly and then let go (it will spring back out).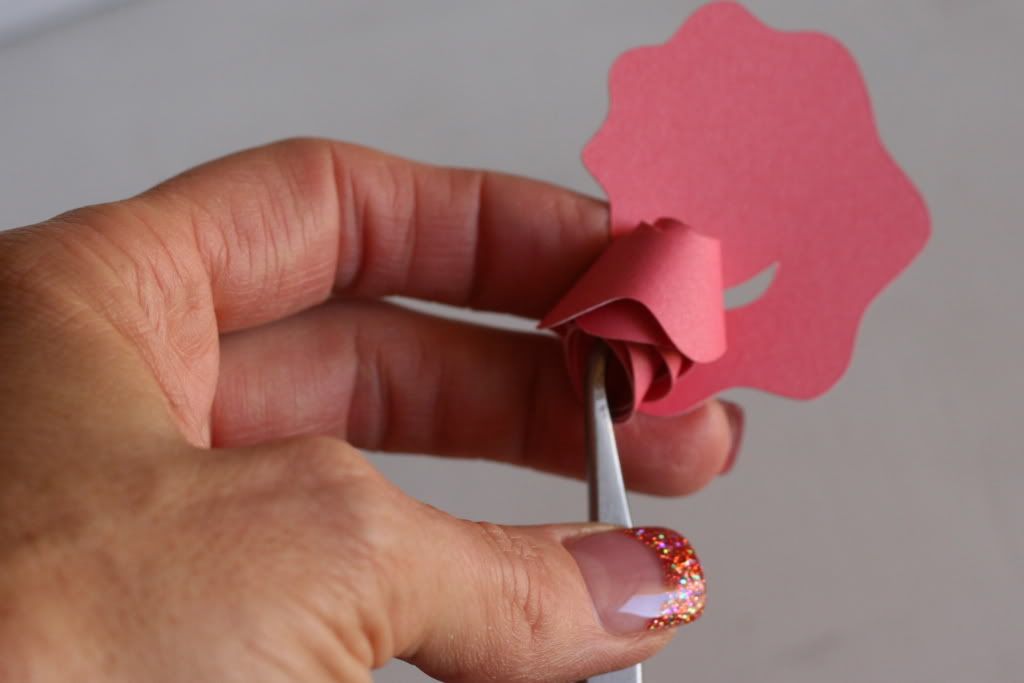 Step 3 - Spritz with water.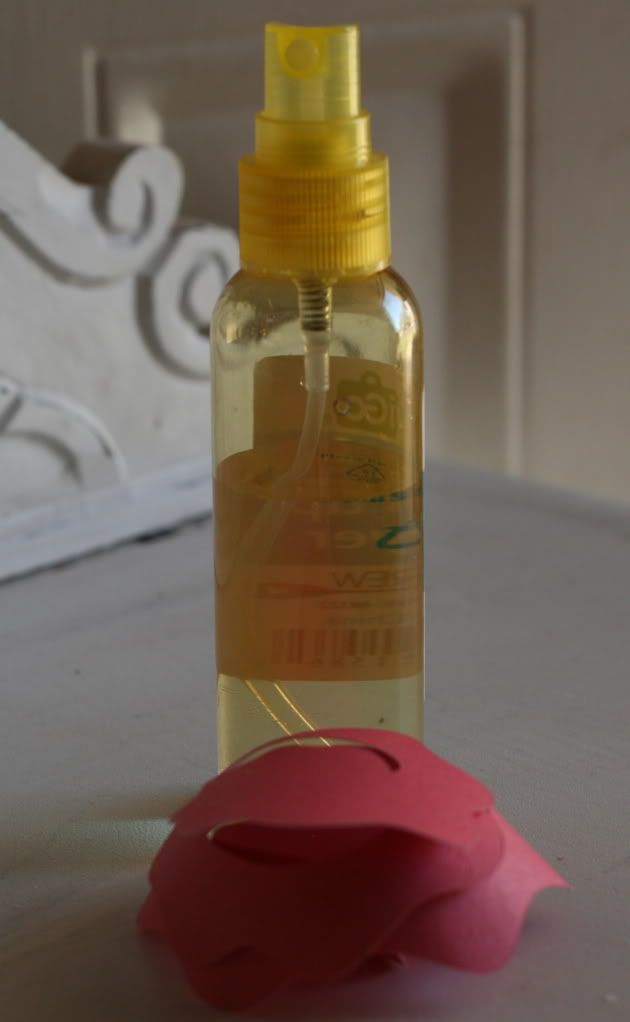 Step 4 - Fold the petals over (bend them back).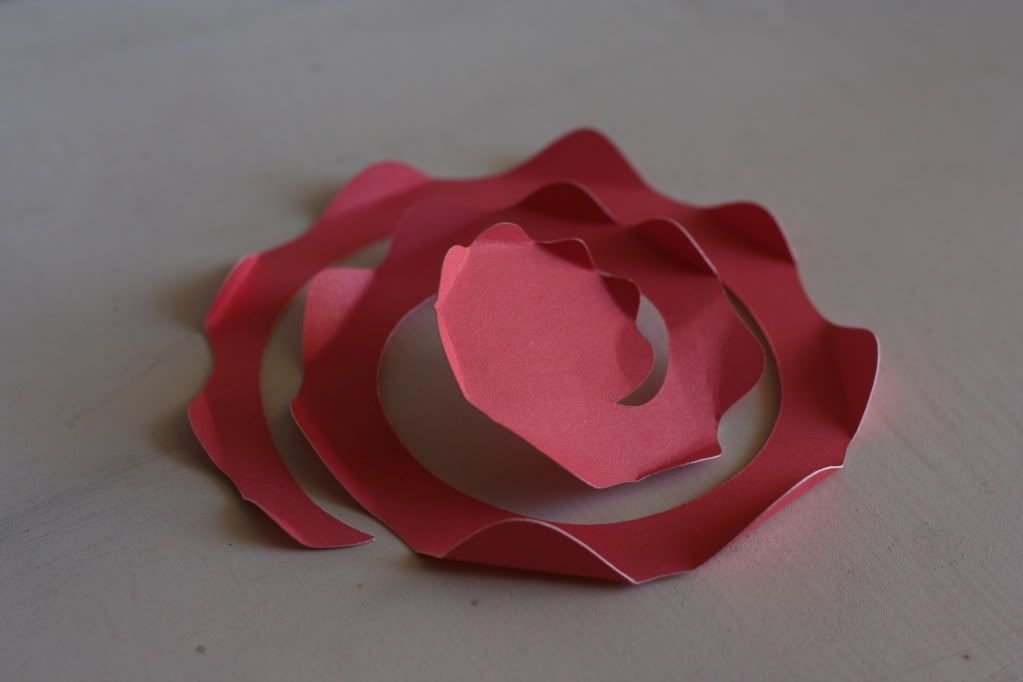 Step 5 - Roll the flower up again by hand - be careful since it will be damp it will tear easily. Manipulate the petals as you are rolling it up.
Step 6 - After you get it rolled up, press down on it and let it air dry for a couple of minutes.
Step 7 - Sponge the top of the flower with darker ink to add color and distress it.
Step 8 - Put a big blob of
Liquid Glass
on the base of the flower and hold flower in place for about 30 seconds. Allow time to set and dry before using on your project.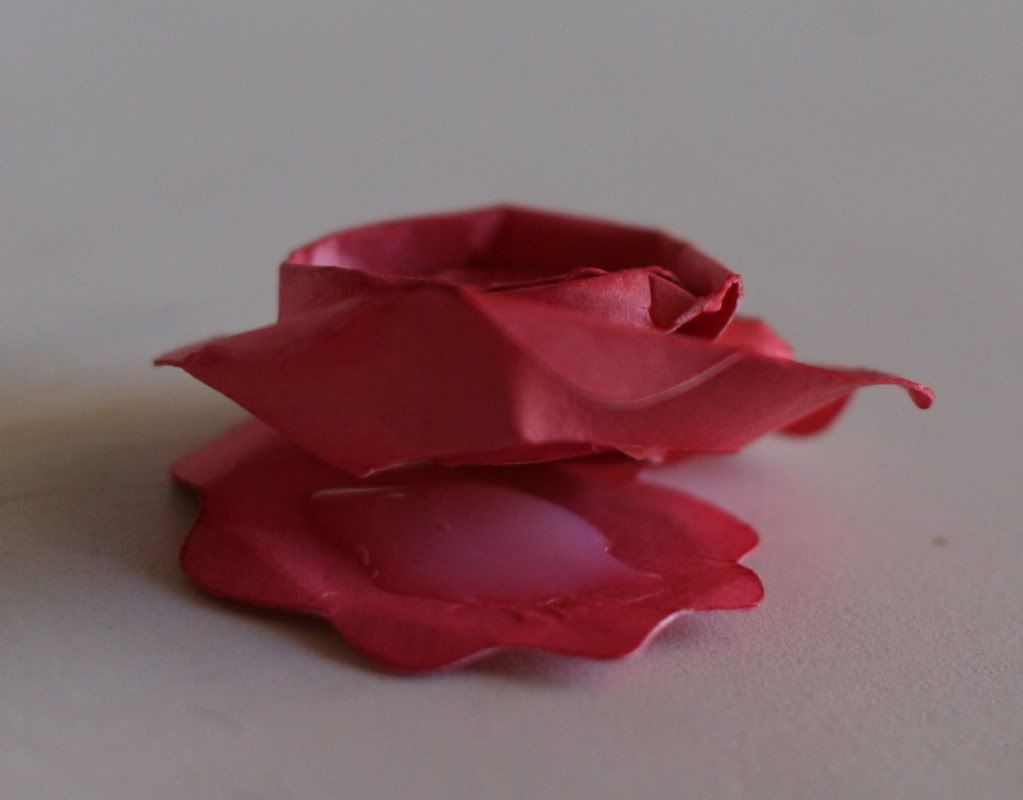 After your flower is dry, you can use it on an altered item, card, scrapbook page, etc. You need to adhere it to your project using liquid glass so that it won't come off.