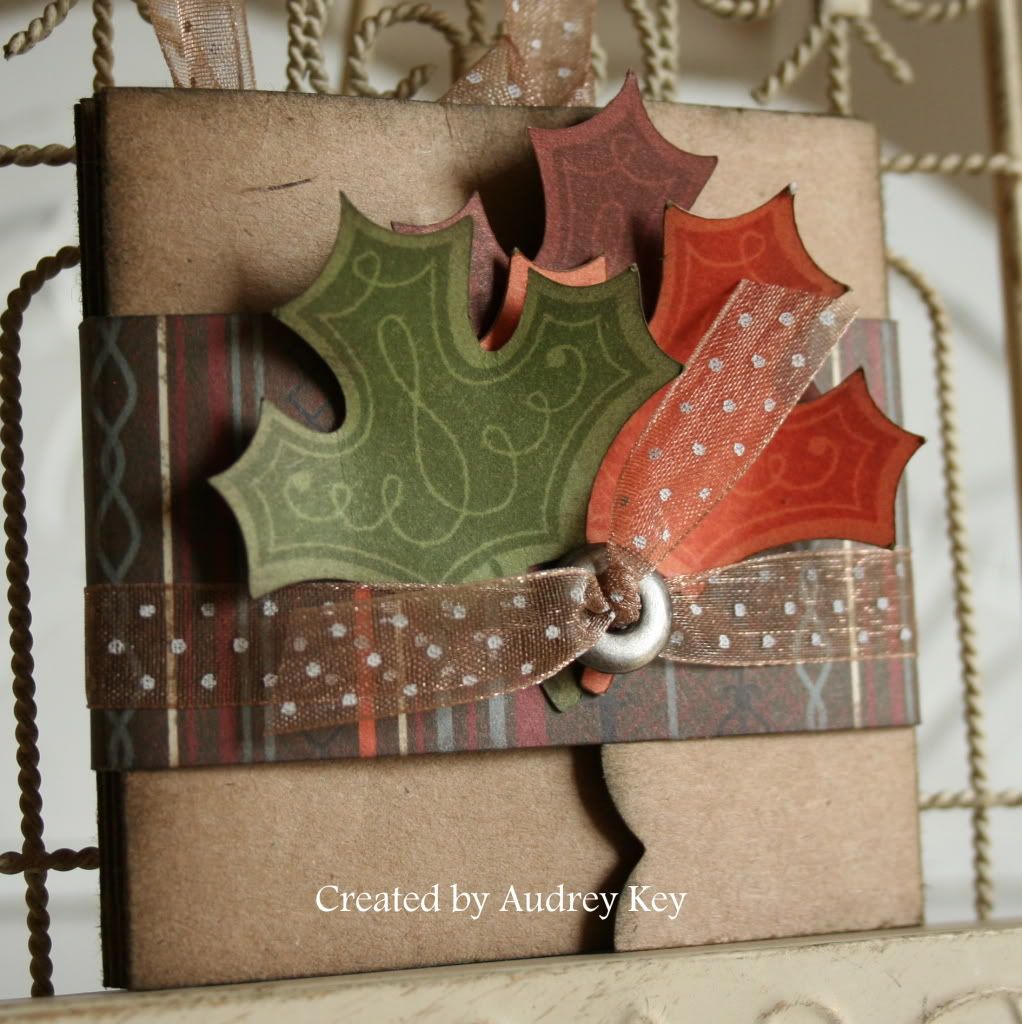 This cute little 3x3 Fall Album was created from one of our new Kraft 6x6 cards. I simply cut the card in half - making it 3x6. I scored the 2 card halves every 3," and then overlapping the flap, I adhered them together. I accordion folded it to create the album.

The album is adhered together by the scallop flap, thus making a pocket for the tag (middle of the album under the sunset flourish).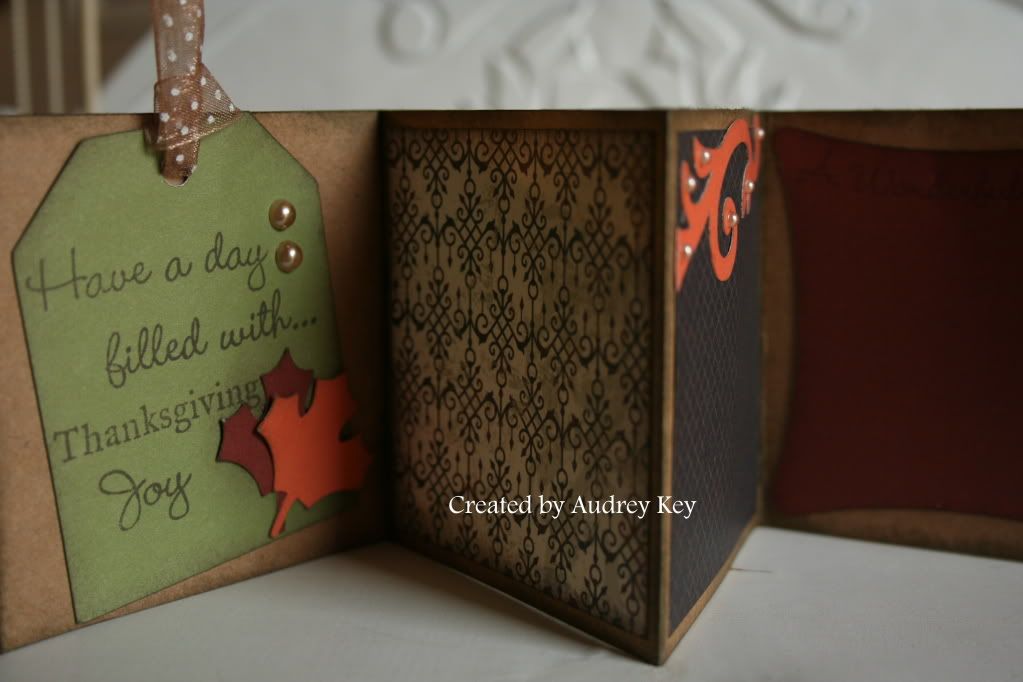 Here are the inside layouts.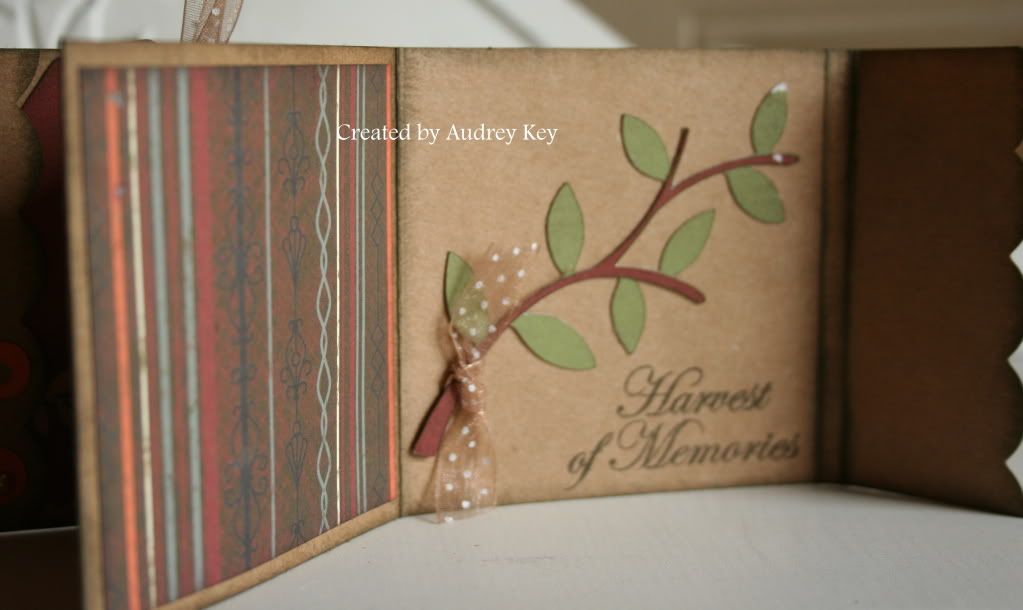 I used Mischief paper, Kraft 6x6 Cards, Mocha Opaque Gems, Cricut Art Philosophy, Chocolate Ribbon, Mini Medley Pewter Assortment.