This month the Workshop on the Go is Believe. It is a really cute layout and was so much fun to create. I added sponging with New England Ivy ink. You all know that I like everything distressed! Here is the Left Layout.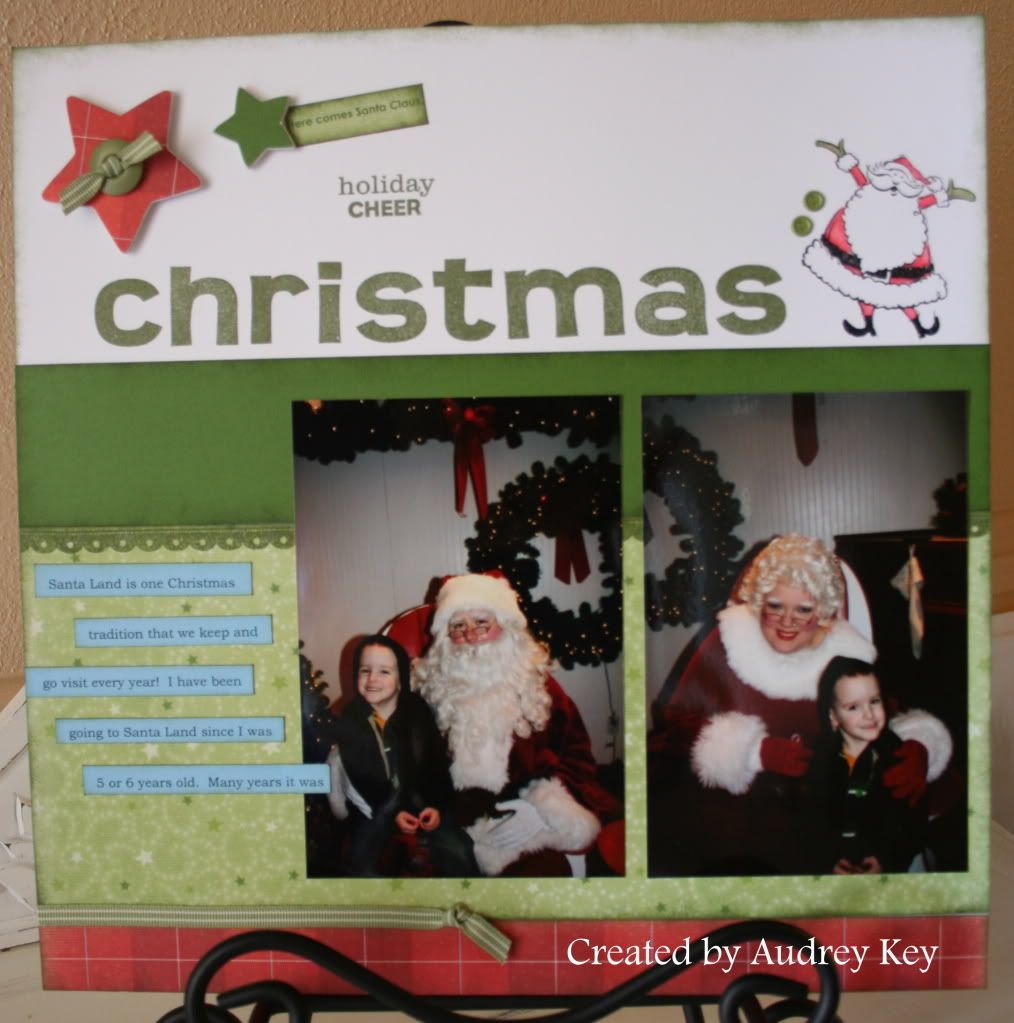 This is the right layout. The story told in the journaling is about our tradition of going to Santa Land. I asked my mom when we started going to Santa Land and she said that I was probably 5 or 6. So Santa Land has been a family tradition for at least 40 years (man I am getting old!). The best thing about it is that we all love to enjoy a hot, steaming cup of Santa Land's cocoa after standing in line to see Santa....it is the BEST especially when enjoyed by the bonfire!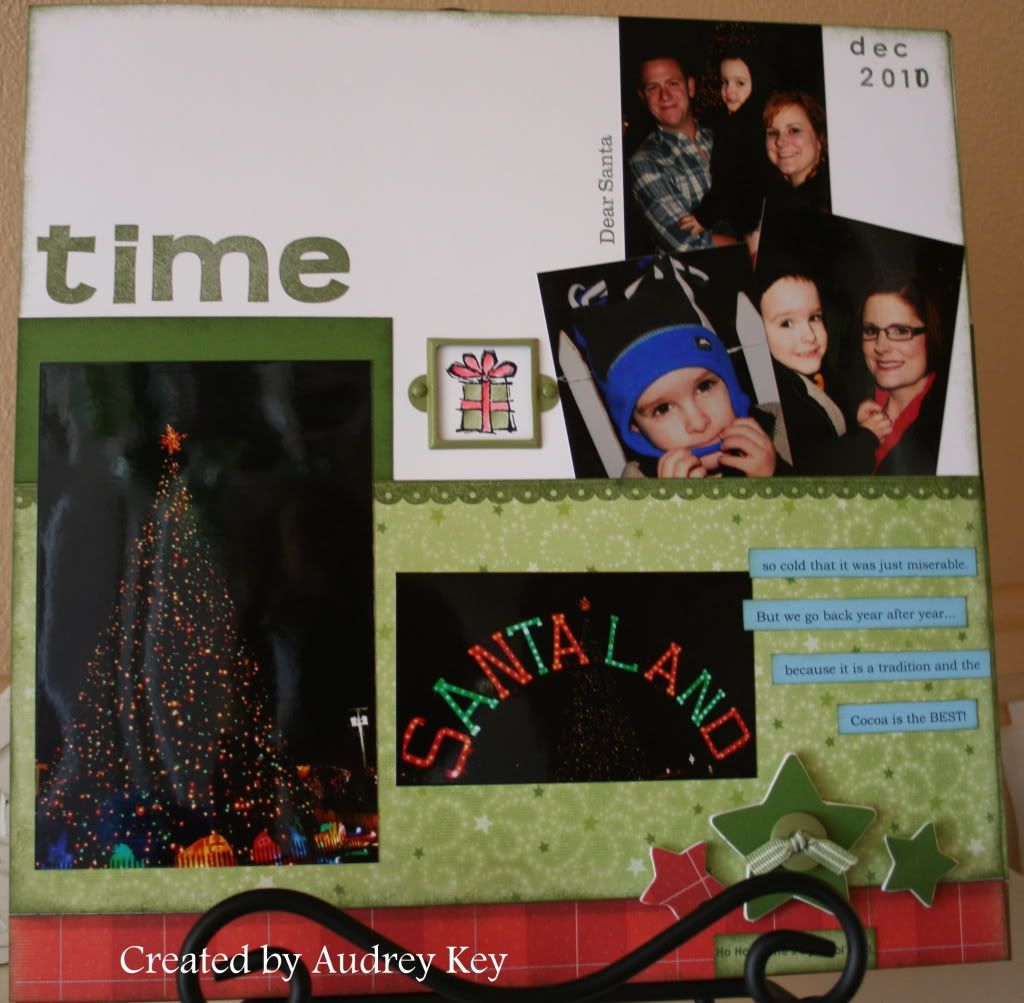 The Believe Workshop on the Go Kit includes: Believe Level 2 Paper Packet, My Acrylix Stamp Set "Believe," Dimensional Elements Stars, Mini Medley Olive Assortment, and the Believe Workshop Guide. The WOTG kit is $35 (that includes the tax and shipping).
*Tuesday, October 18 from 6:30 - 8:30 pm - Scrapbooking Workshop (layout above)
*Thursday, October 20 from 9 am - 1 pm- Full Workshop (layout above plus your choice of bonus layout or 6 cards - card instructions created by me)
*Thursday, October 20 from 6:30 - 8:30 pm - Card making Workshop (6 cards - 2 each of 3 styles - artwork created by me and will be posted later this week)