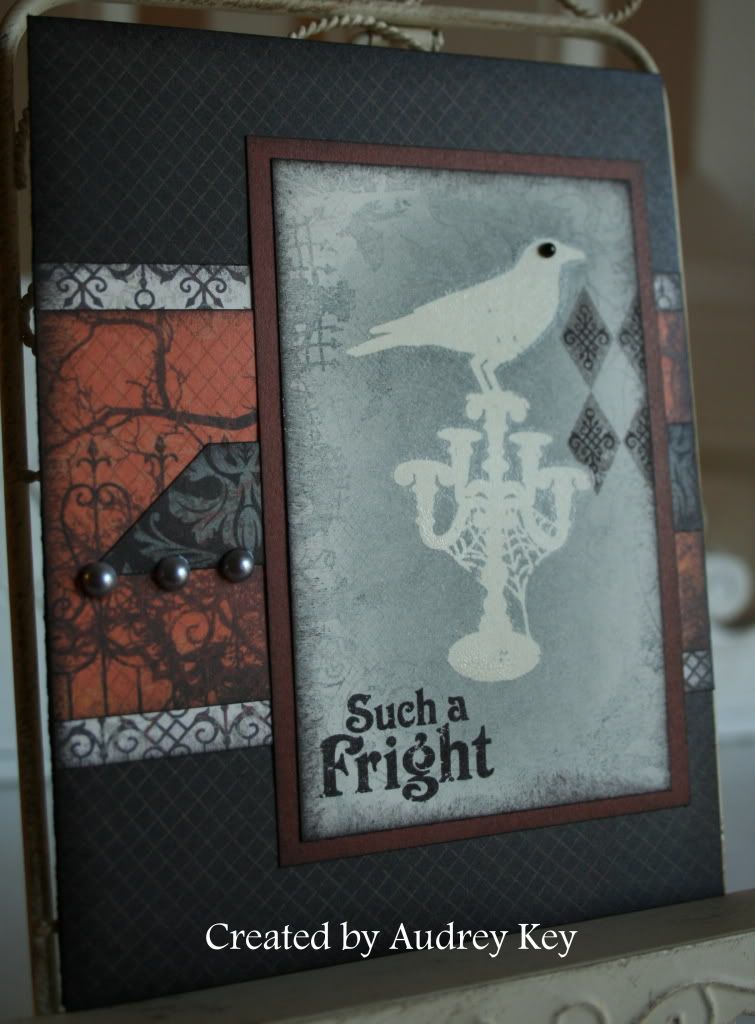 You might have seen this card on page 45 of the Autumn/Winter Catalog IdeaBook using C1462 All Hallows Eve stamp set. I tweaked it using the argyle images on the stamp set in lieu of the stitching that CTMH used. For this card, I used the Mischief paper packet, Backdrop-Charmed stamp set, Licorice Opaques, Versamark Ink, Clear Embossing Powder, Craft Tray, and Craft Heater (CTMH's is the best on the market).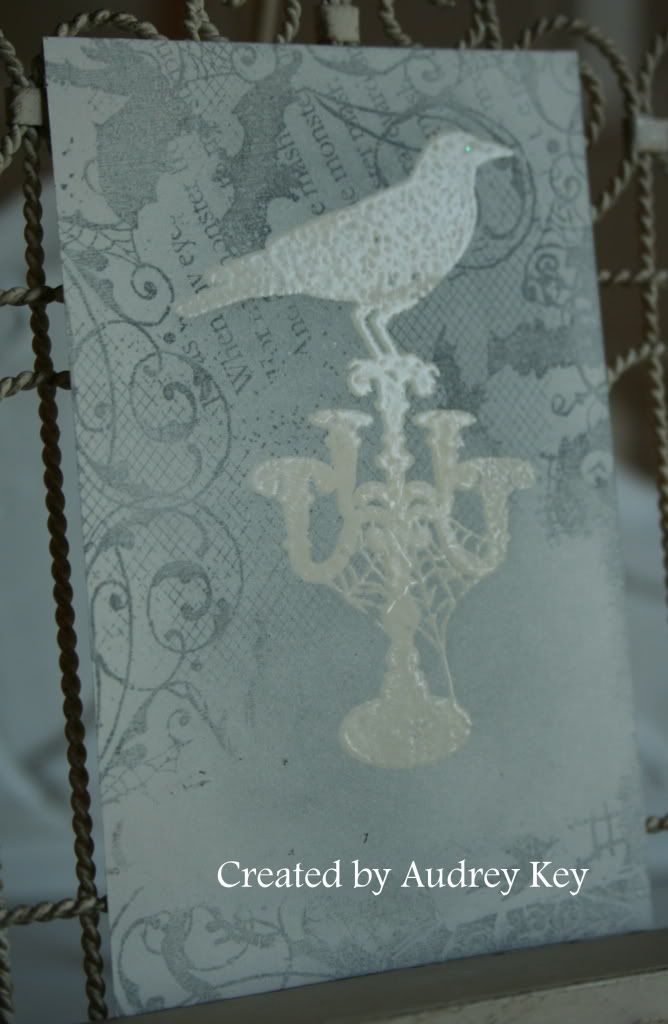 This zoomed photo of the crow shows more detail. In order to create a "ghosted image" I used the following steps:
1. Stamp the bat background stamp (Backdrop-Charmed) with Grey Flannel ink.
2. Stamp the crow with Versamark Ink and heat emboss it with Clear Embossing Powder.
3. Sponge Grey Flannel ink over the image. The embossed crow will "resist" the ink.
4. Stamp the argyle image in Grey Wool and stamp the scroll with Black ink.
5. The final step to achieving a "ghosted image" is to use a clean piece of cardstock and a hot dry iron - place the cardstock on top of the embossed image and hold the iron there (don't move it, just press it) for a few seconds. Lift the cardstock and make sure that all the shine is gone. It will look like a matte finish if you have done it correctly.
6. Sponge the outer edge of the piece with black ink and assemble the card.
This technique would be fabulous used on a snowflake card, Christmas card, etc. Try it and see what you come up with. It is a really cool technique!