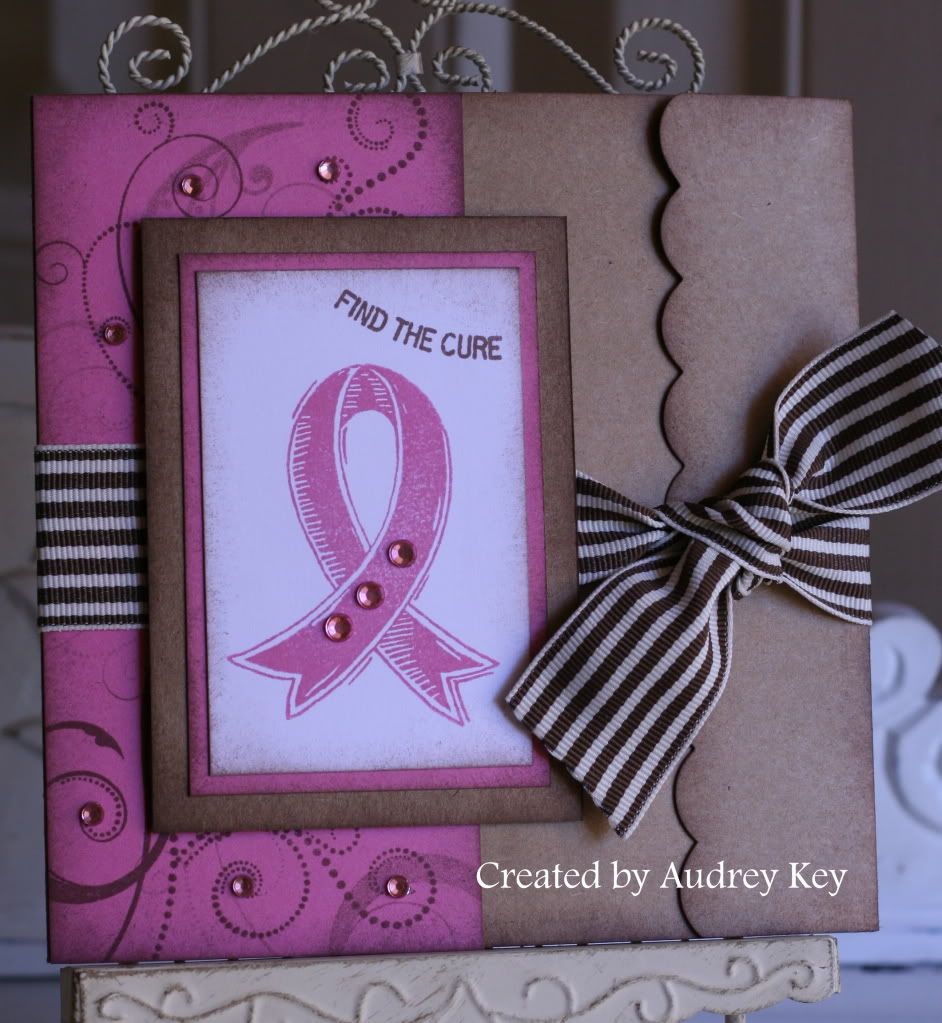 In honor of Pinktober - Breast Cancer Awareness Month - Susan G. Komen Foundation, I finally used this awesome stamp set
Always Remember.
When I served on the CTMH Advisory Board in 2007, I practically begged CTMH to create a ribbon stamp set that could be used for Breast Cancer, Heros/War, etc., and Whoa la - they created one. If you don't have it, you should definitely get it. For this card I used Cotton Candy Cardstock and ink,
Kraft Cards,
Dark Chocolate Striped Ribbon, and Red and Pink Sparkle Assortment.
Also, did you know that 1 out of every 6 women will be diagnosed with Breast Cancer? Those statistics are astounding in my opinion. My mom and I walked in the Race for the Cure held in Lubbock on October 1st with the Women of the Church of Westminster Presbyterian Church. The WOW board organized our team as a project that we could do as a group. As they were planning events for the coming year, they were meeting at the Moderator's house and there were 6 ladies at the table - out of the 6 ladies - 5 of them had been treated for Breast Cancer!
In my family, we have Breast Cancer on both sides of the family. My maternal grandmother had Breast Cancer and Uterine Cancer. Her sister had Breast Cancer 3 times and her daughter (my cousin) recently had it and went through chemo and radiation. I found out several weeks ago, that my Paternal Grandmother's Sister also had it. Whether you have Breast Cancer genes in your family or not, I believe early detection is so important. I have been having mammograms since the age of 30 because of family history. If you haven't already had a mammogram this year, please have one. Even if you don't have insurance, the test is not so costly that it isn't worth it. Remember - YOU are someone's sister, mother, grandmother, niece, daughter, and you matter!