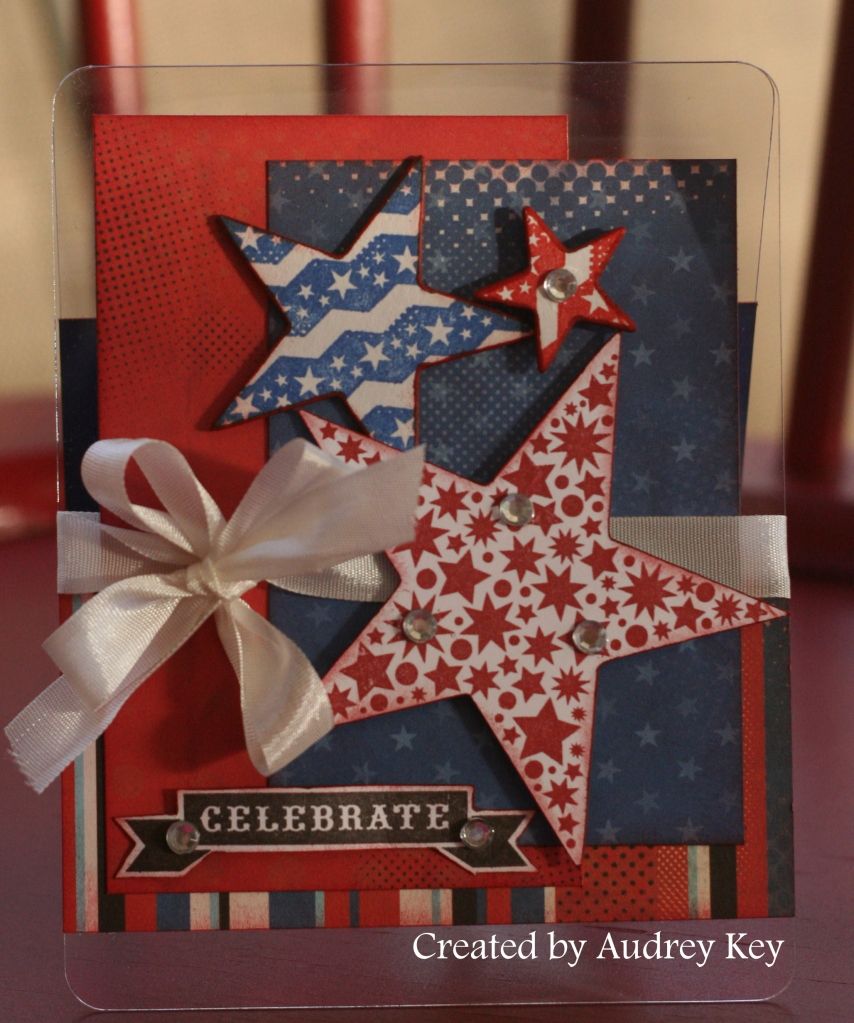 I have been working with the Super Hero paper packet this week and it doesn't take long to realize that it isn't just a boy's Super Hero kit. It is great paper for making patriotic cards and layouts as well. I know that it is premature timing for patriotic cards but since I have been working with that packet I thought I would share it.
I used the Cricut to cut out the large star and stamped it with the large star in the American Celebration stamp set. The small chipboard stars were stamped with the border stamp in the Super Hero WOTG stamp set and then I ran the brush tip of our Cranberry marker on the edges of the chipboard (what a fast way to cover the edges of chipboard!). I added our Color Ready Seam Binding and sparkles to embellish the front of this card.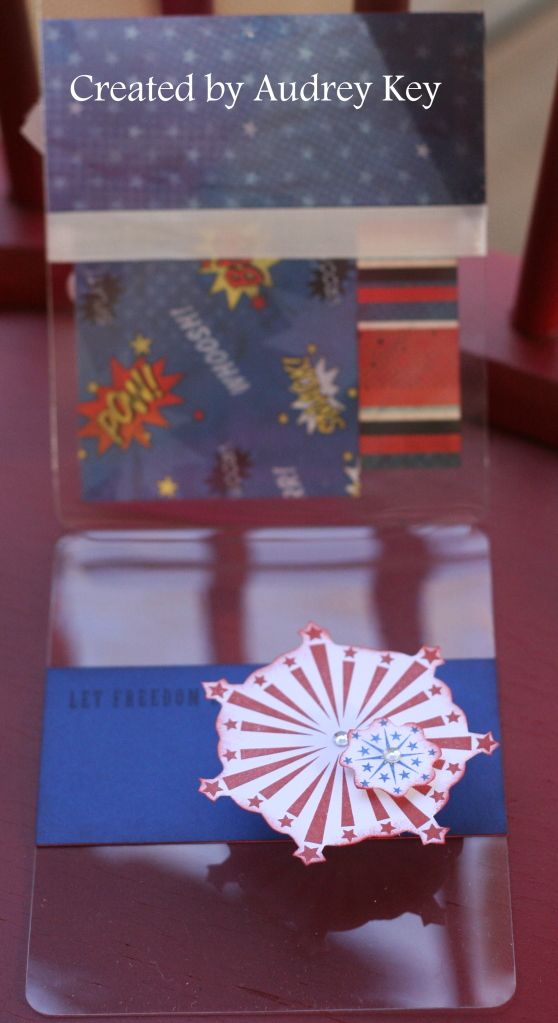 Clear cards are so much fun to work with because you get to show both sides of the B&T paper patterns. You only need a little adhesive too as it attaches permanently and easily to the plastic.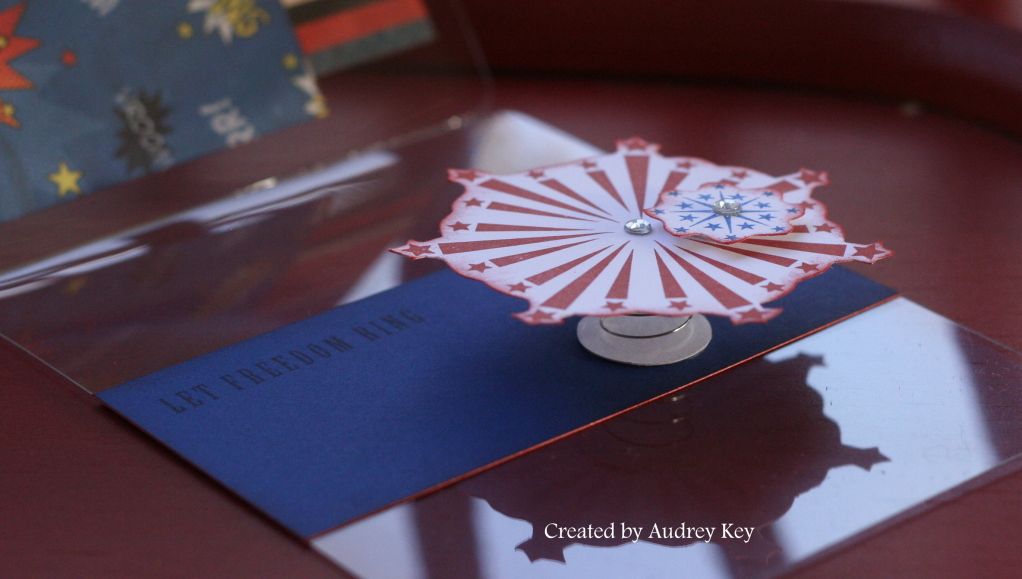 I have been itching to use our new adhesive springs on a project. I used one inside the card under the fireworks. These awesome little gems are only $2.95 for 6 of them and they really add pop to your card making projects. When you open this card the fireworks spring out at you. Very Cool!!!
The Super Hero WOTG kit includes: Super Hero Paper, Super Hero Stamp Set, Dimensional Elements Stars (Cricut Compatible with measurements on the package), Comic Badge Buttons, and the Super Hero Workshop Guide. The WOTG kit is $35 (including the tax and shipping). Currently, I have not scheduled this kit on my regular class schedule. However, if there are those of you that would like to attend a workshop for this kit, please email me and we will find a date.