When I was creating this layout, I had my daughter, Stephanie, in mind. Her favorite colors are Turquoise and Brown, and she LOVES bling, so this looks like her. The only problem is that she is so busy, we haven't had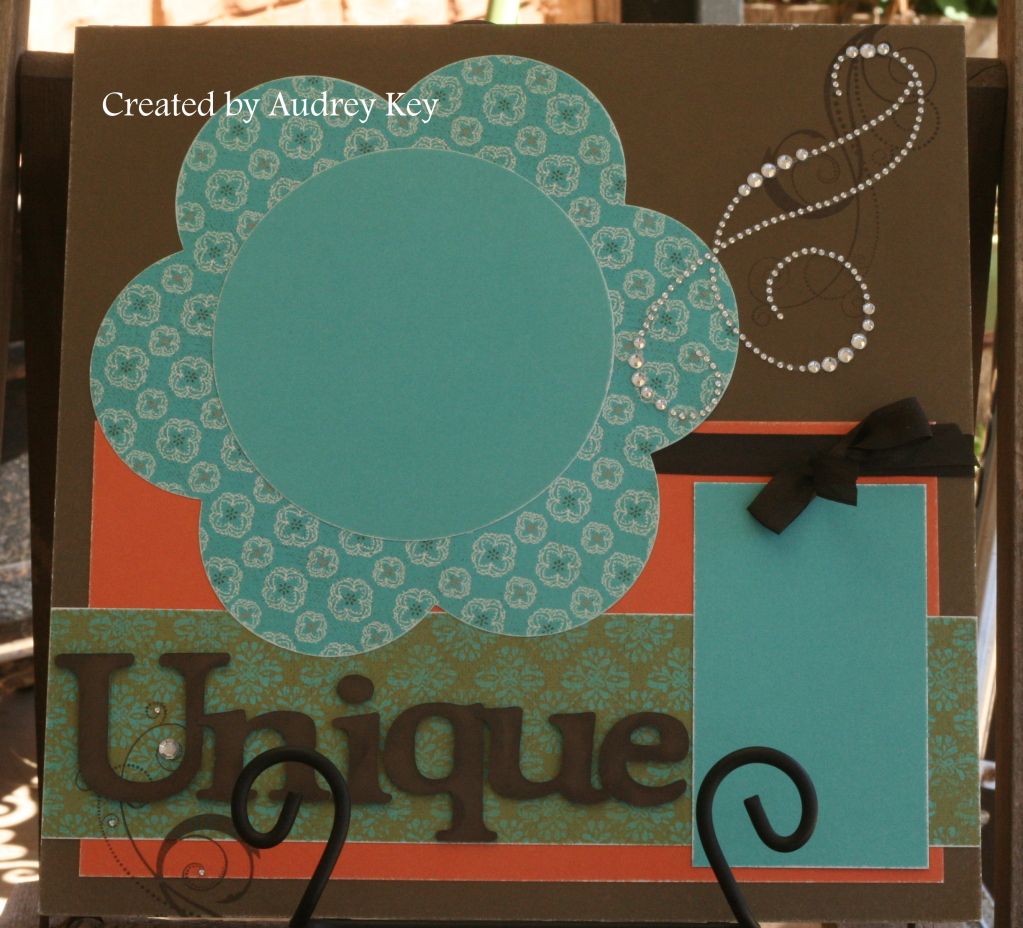 I used the Stella Paper Packet along with the Love Life stamp set and our new "Sparkle Flourishes." I also used Cocoa-colored seam binding ribbon. I cut the large flower and "Unique" with the Cricut AP Cartridge.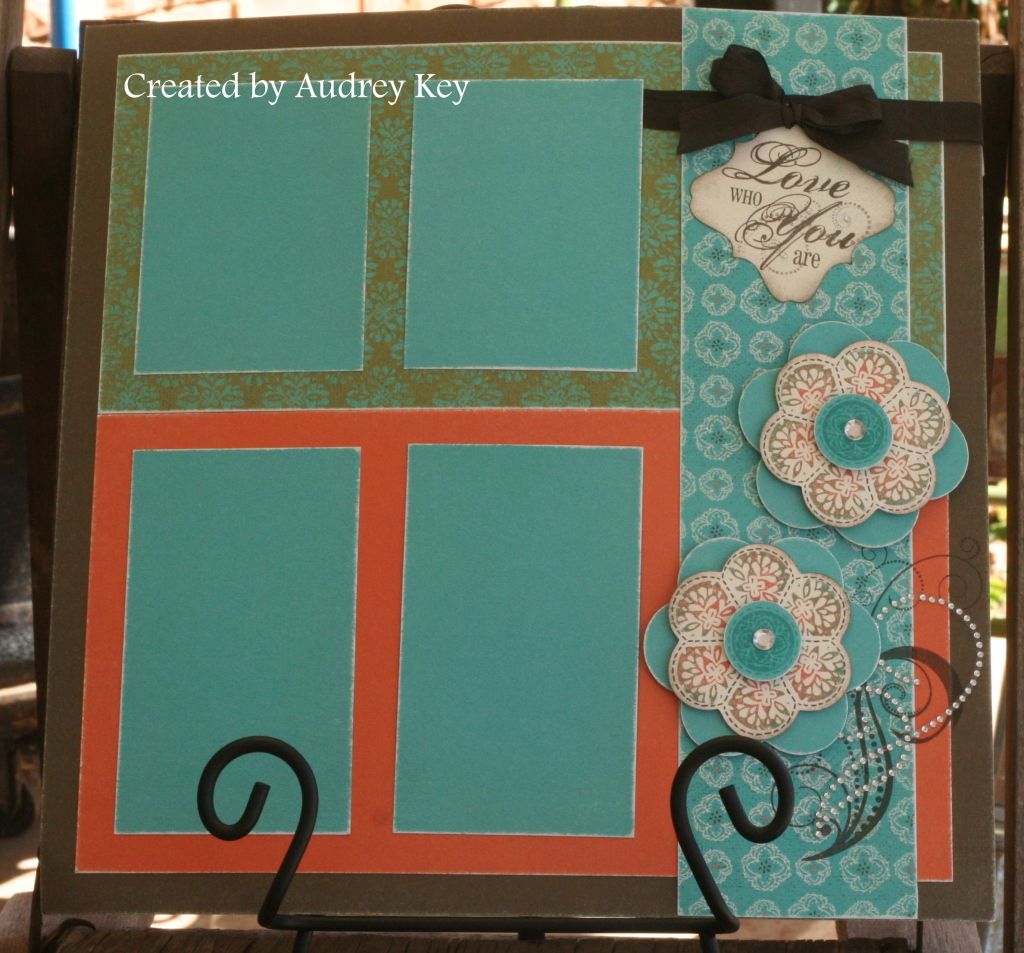 On the right side of the layout I used the Fashionista and Just For You stamp sets. The Fashionista stamp set has a wonderful quote that says, "Love Who You Are," and I think that is good advice for each of us.
The flowers are from the Just for You stamp set. That stamp set is really awesome because you get to choose your petals. It is Cricut compatible with our cartridge, so I cut the flowers out; stamped the outline; and then stamped the petals individually.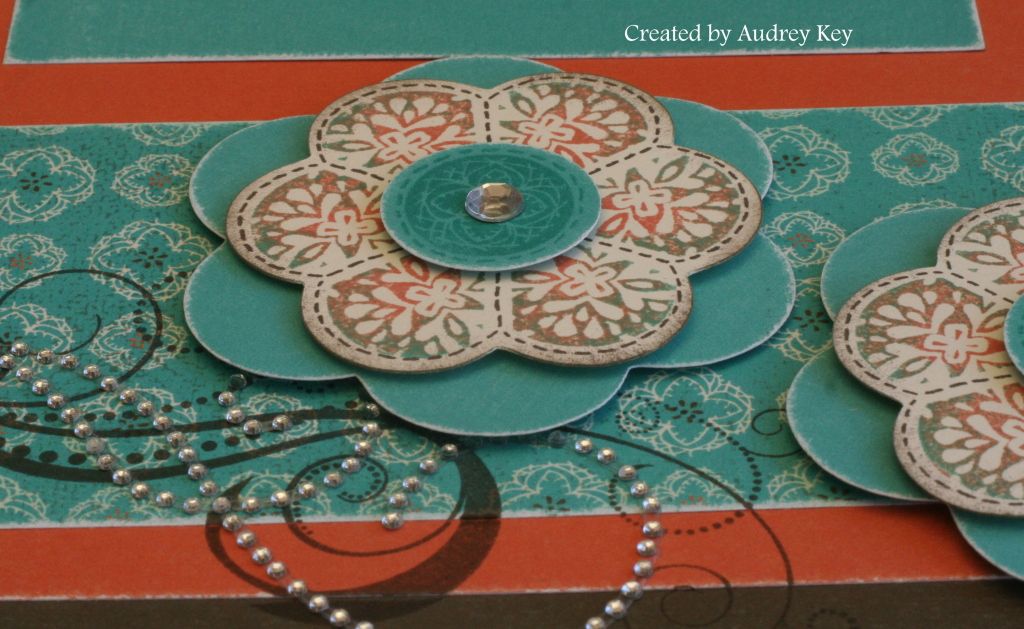 This close up shows the petals better. I rock 'n rolled each petal using Sunset and Lagoon stamp pads. I think it gave a cool Bohemian look to the flowers and the layout in general. I typically distress everything with ink, but I decided to sand everything for this layout.