It seems like pinwheel are all the rage these days. My mom found the little vases at a local shop called "Uncommon Graphics" and I found the star centerpiece at the dollar store. The Super Hero paper packet is perfect for patriotic pinwheels! I used the American Celebration stamp set to stamp the flag and tied it on the vase with red seam binding ribbon.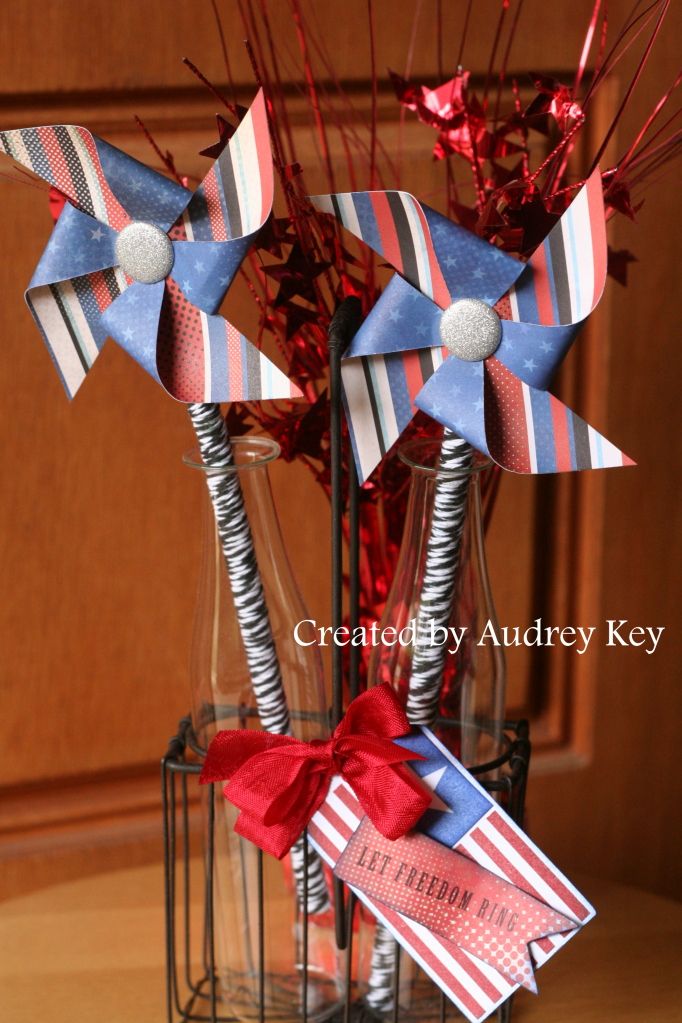 I used straws to make the pinwheel sticks. I adhered a glue dot at the top of the straw and wrapped it with our black and white Baker's Twine. As I progressed down the straw, I added glue dots ever so often to keep the twine adhered to the straw.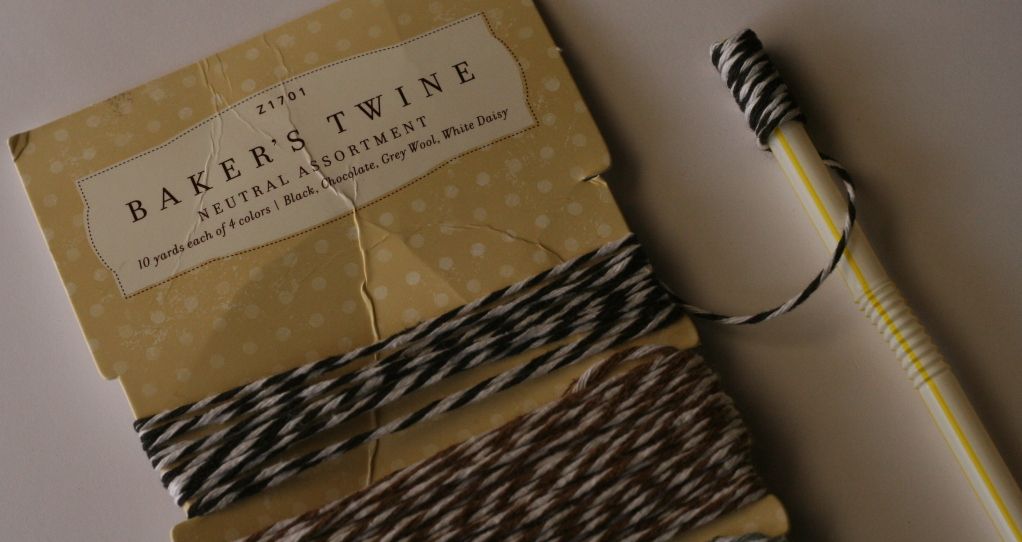 I

cut 3" squares and marked them as shown with a pencil. I marked the center point and then made the pencil marks up to 1/2" from the center point.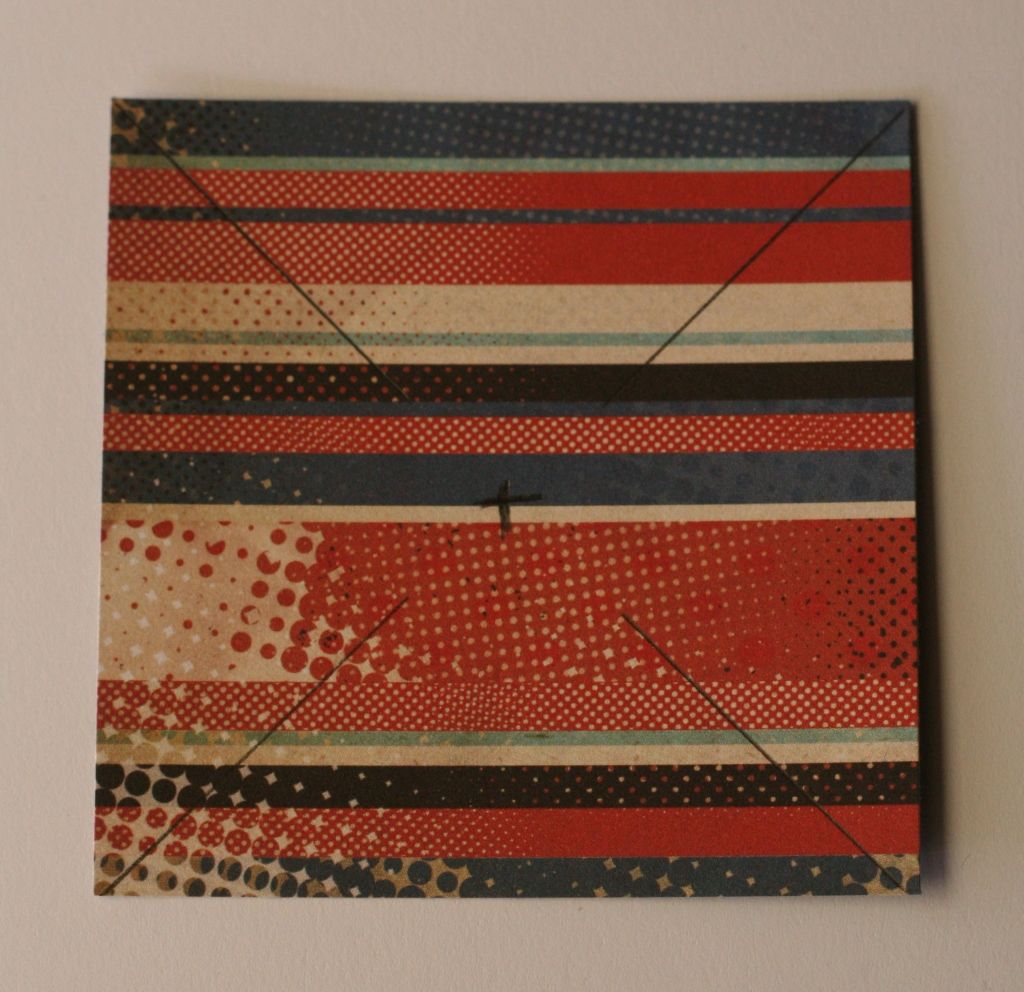 The next step is to cut along the pencil marks and erase the pencil marks. Fold the top right corner of each triangle down to the center and adhere with permanent adhesive.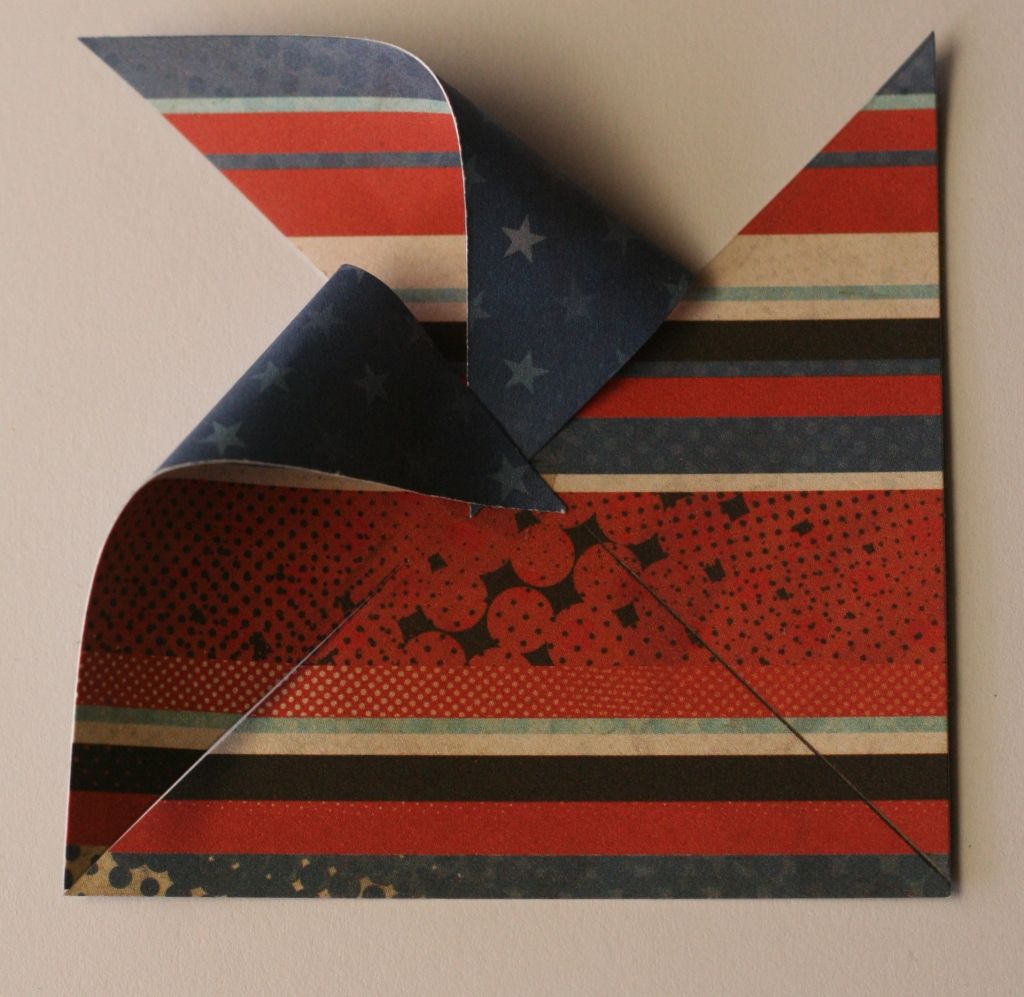 The next step is to install a brad through all of the layers of the pinwheel. I used a large silver Shimmer Brad for the center of my pinwheels.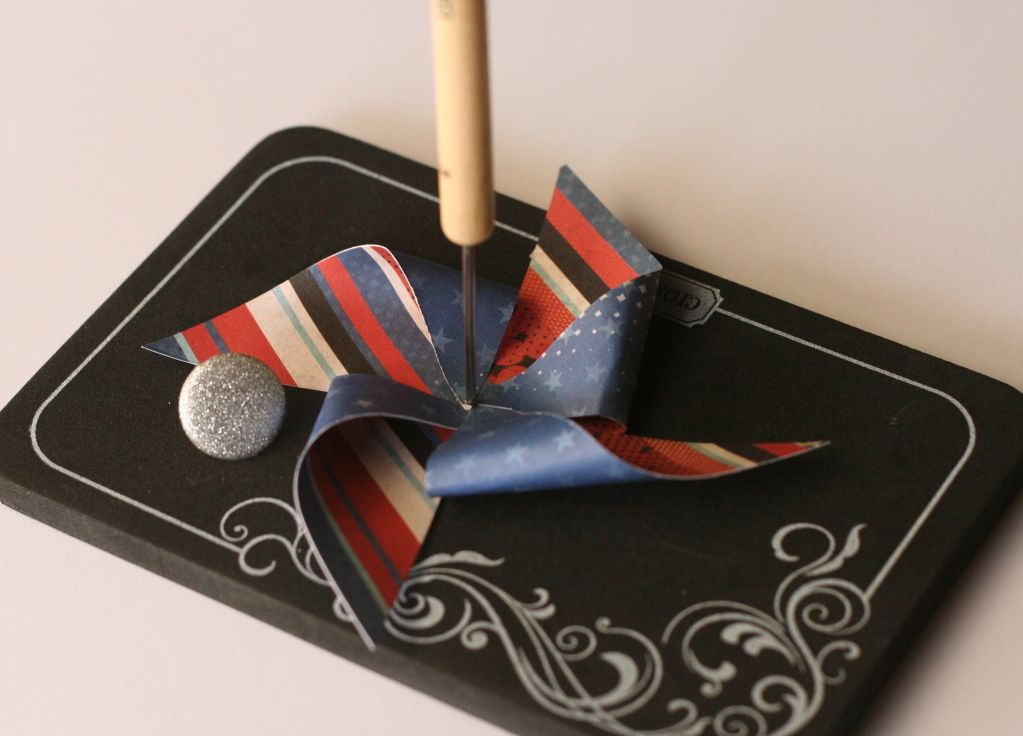 Here is a close up of the finished pinwheel. I adhered them to the straws with 3D Foam Tape.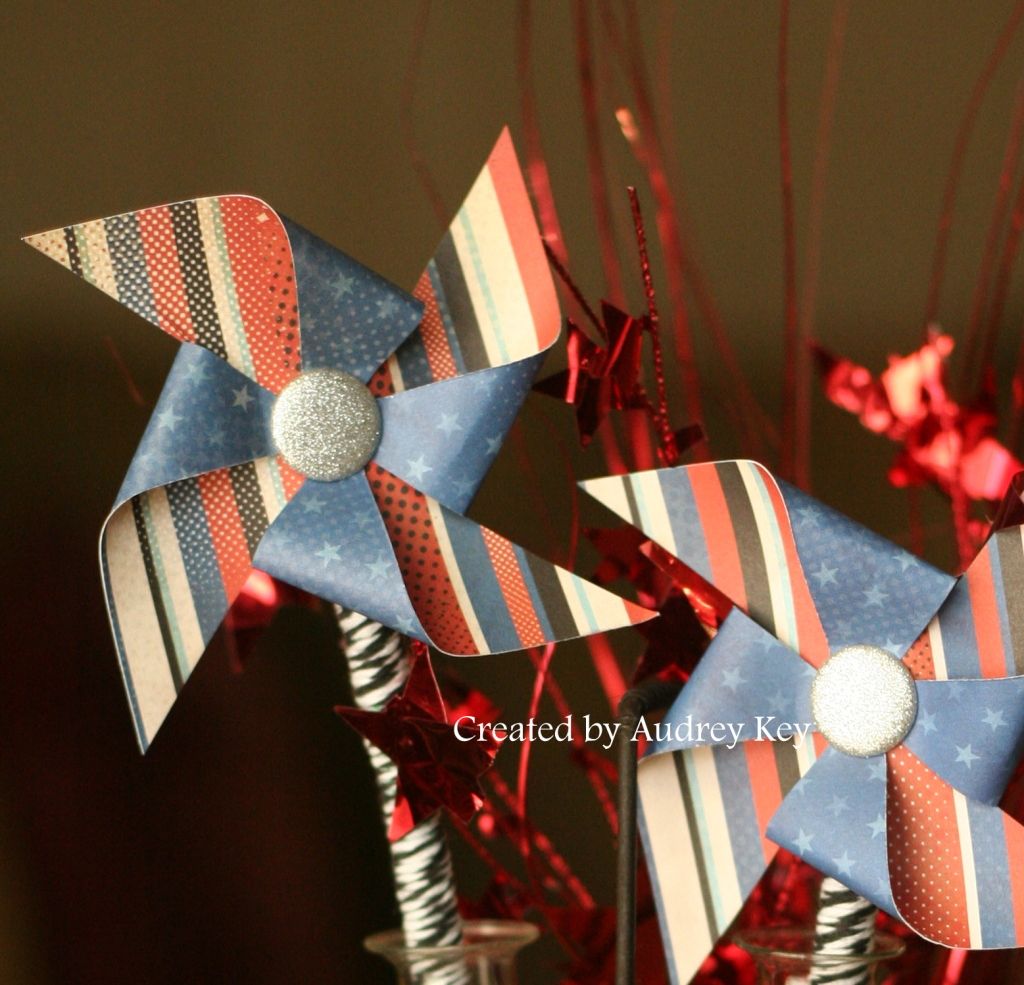 I think pinwheels would be great for birthday parties, baby showers, backyard picnics, etc.