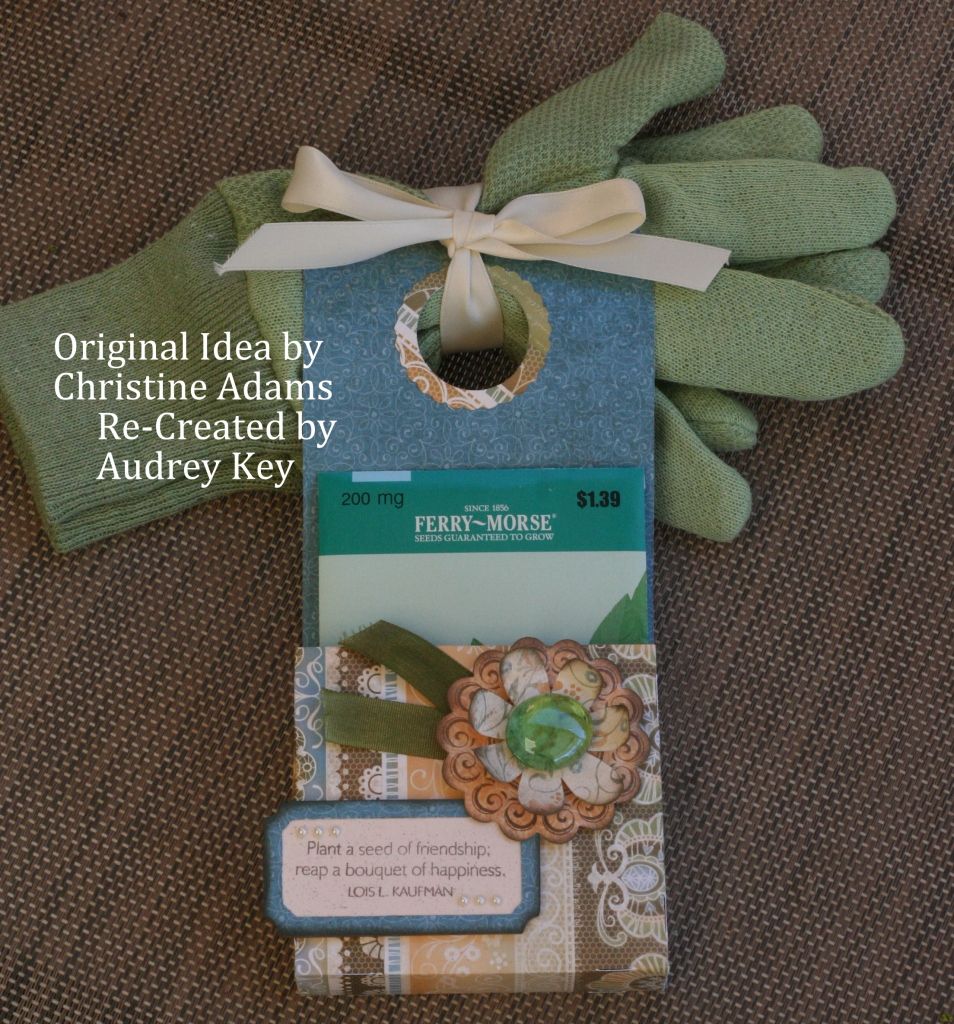 First, let me say that this project was inspired from my friend,
Christine Adams.
She is very, very talented and made this project with the Lucy paper packet. It was so darling, I knew that we just had to make that our Cricut Class
This door hanger is on page 25 of the Cricut Art Philosophy Booklet and it is on the Font Layer. I cut the door hanger as "Fit to Page" and the Cricut cut it as an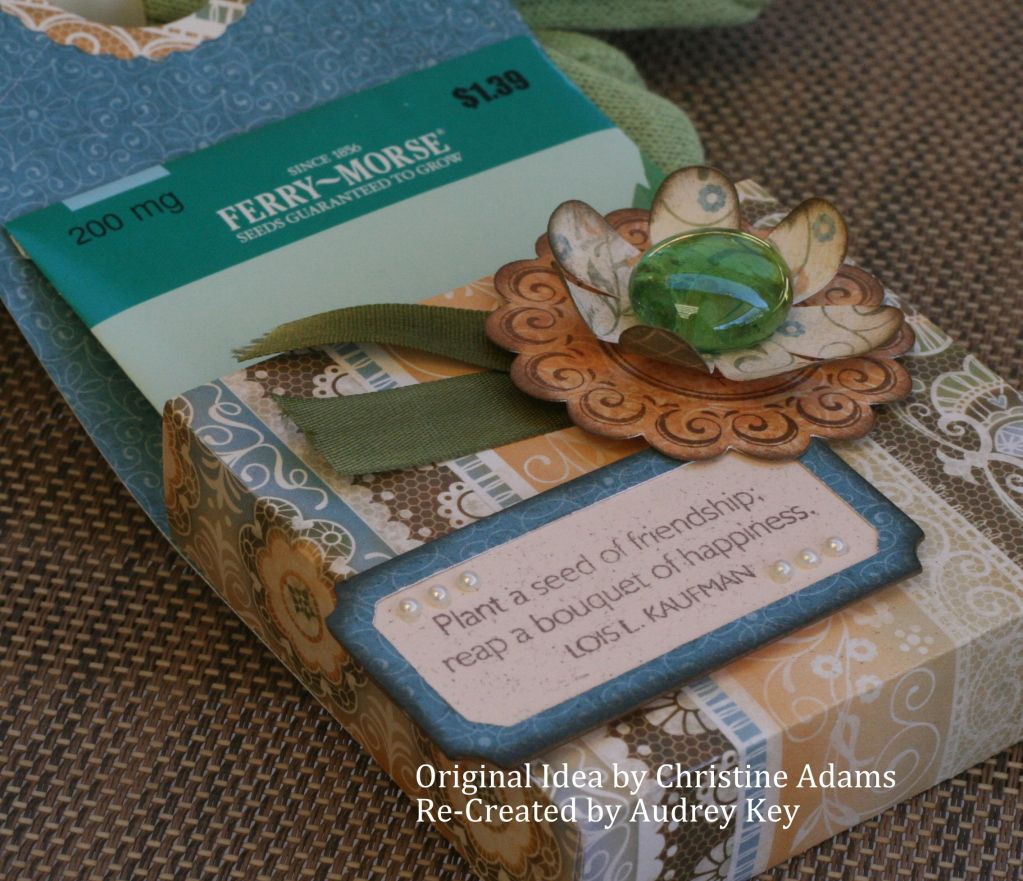 I used the Enjoy stamp set to stamp the flower (it is a Cricut image and the stamp says "freshly baked" - we covered the sentiment with the top flower). I cut out a second flower on the Cricut. We curled the petals upward on the top flower and layered the flowers with 3D Foam tape. We used a glue dot to adhere a glass pebble to the flower center.
The flower leaves are made from our new Color Ready Seam Binding - I used a sponge dauber to apply Olive ink to the seam binding. The sentiment is from the May Stamp of the Month "Friendship Bouquet." Pearl opaques were used on the corners of the sentiment.
We used ribbon to add gardening gloves from Dollar Tree and a Basil Seed Packet purchased
at Wal-Mart. These would be great little gifts for teachers or someone special.
**Tip - When adding ink to Color Ready Seam Binding, use a hot dry iron to help the drying process along . Adhesive won't stick to wet ribbon!